As our European region continues to grow, we wish to celebrate our milestones and reflect on the story of our success.
Our unique methodology continues to propel the business forward and carries real resonance with clients. The strength of Think Create Make has not only driven continued growth over the past 12 months and drawn a list of international clients across multiple sectors, but has also continued to attract top talent to our team.
Our global structure has given us the opportunity to offer clients the best service from one of our 14 local studios across Europe, with the added access to globally recognised talent from strategy to design and delivery. Globally, we now have 39 studios across 18 countries.
Anthony Hazell, Managing Director of Europe, said: "The thoroughness of our approach continues to resonate strongly, allowing us to build on success, and expanding our local presence in new markets as well as continuing to support and retain our strong existing client relationships.
"We're focusing closely on strengthening our existing offering across the UK, Ireland and continental Europe, specifically with focused growth in The Netherlands, Germany, Spain and Scandinavia."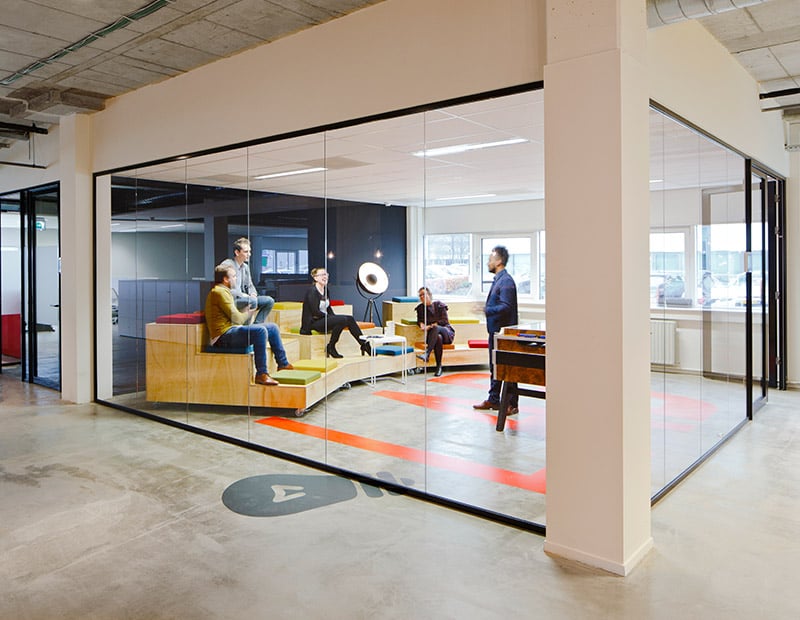 Adecco Group, Amsterdam
We've been fortunate to leverage our global talent pool and bring Drew Alford, originally from our Melbourne studio, to work with our Client Relations team in Copenhagen. The team has strong strategy and design projects on the ground in Scandinavia, especially Stockholm and Copenhagen.
In France, the team has recently completed the ground-breaking 'Le Garage' project with aerospace giant Airbus in Toulouse.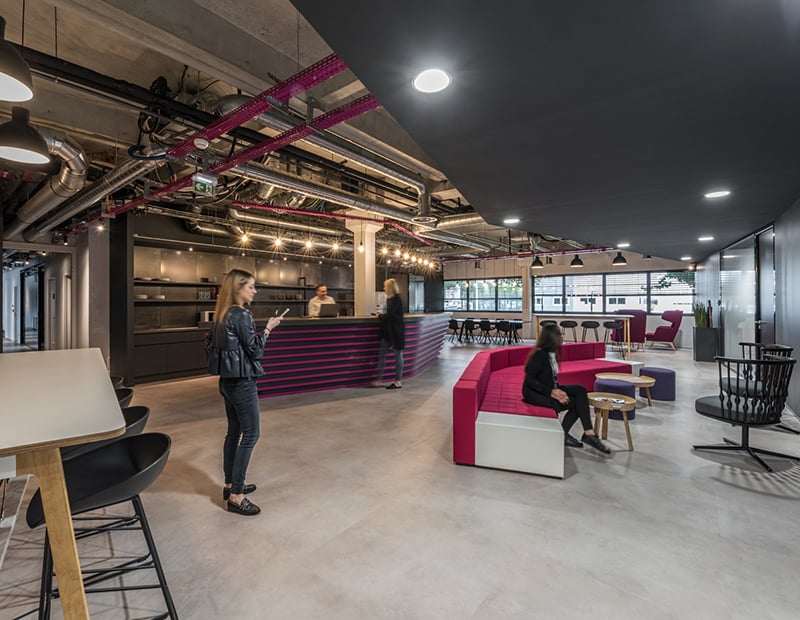 Airbus 'Le Garage', Toulouse
Across Spain and Portugal, our work continues to grow swiftly, opening our Madrid studio, and having completed multiple projects in Madrid, Barcelona and Lisbon.
Our Italian team has also strengthened, with a 20% team increase across the country in the last 12 months, with our Milan studio leading the way.
Our UK profile has grown rapidly since we opened our Tabard Street studio in London five years ago in 2012. Our European team has grown to 150 employees this year, and includes 85 permanent team members in the UK.
We've completed some great projects with a notable example being our work with the recently-opened Deliveroo, which has garnered significant praise from the client, one of the most exciting tech brands in the world today. We have also appointed Sam Sahni, our Principal for Strategy based in London, who joins us to build on our regional Strategy offering. Our design team in London has strengthened with Douglas Taylor Saunders joining as Principal, Design in London, and Karen Morris as Senior Associate, Design. Mustafa Afsaroglu, our new Associate, Design also joins us in London, previously working with HLW.
In Ireland, our studio leader – Sarah McDonnell – and Principal for Client Relations, has been appointed to build on the progress that has been made with projects completed for a number of clients, including PwC and Boston Scientific. An experienced professional, Sarah will support Unispace in Ireland and her appointment is already making waves in the local market.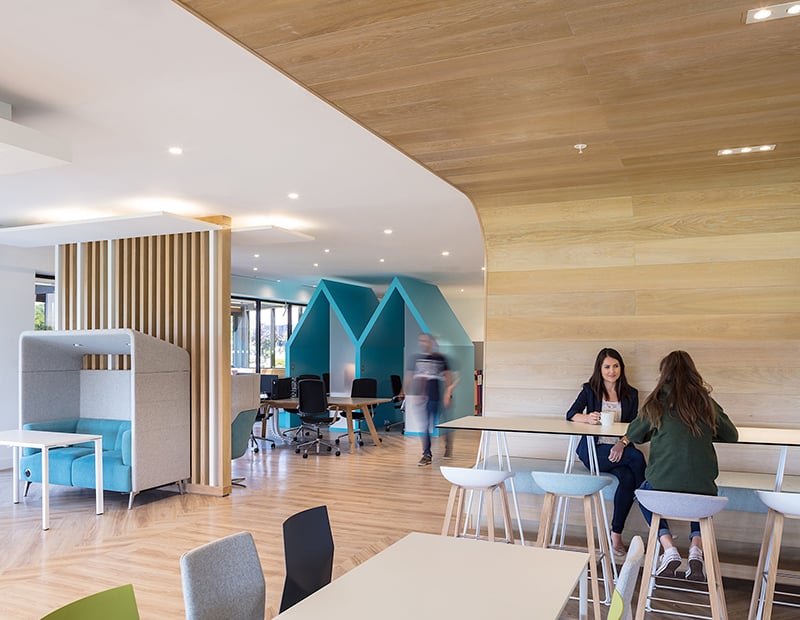 Boston Scientific, Clonmel
In 2016, our total number of larger projects in the UK & Europe was 57, with 26 of these projects being for new clients. This has provided a 45% growth in this region alone over the last 12 months.
"Many of you will have read about some of the wider macro-economic issues affecting the European market – in particular, the uncertainty surrounding Brexit and ongoing economic issues surrounding certain parts of the continent," said Anthony.
"However, the commercial real estate market continues to show confidence in the Euro market and the global attraction of its leading cities is driving investment and maintaining a steady flow of projects. Unispace's methodology ensures that we stand out during any time of market uncertainty. I am excited for the future and have the utmost confidence in the strength of our team and the depth of our client relationships."