Boston Scientific
Boston Scientific's new space in Madrid reflects adapting to change with speed, agility and accountability to further improve patient care.
Worldwide developer and manufacturer of medical devices, Boston Scientific, engaged with Unispace to create their new, dynamic yet warm workplace in Madrid. As a global client of Unispace, our team already has a deep understanding of Boston Scientific's corporate culture, brand and visions so we were well-equipped to create a consistent space for their teams.
The brief was to create a sophisticated and timeless workplace with a completely different look from their existing space. With this in mind, we needed to foster an environment of creativity to transform new ideas into breakthrough services and solutions that create value for patients, customers and employees.
We moved the current staff from an unconnected, detached office into a three-storey floorplan connected by an internal staircase, allowing collaboration across teams in a functional and open plan design. The new contemporary and welcoming space has created a connected environment for staff to collaborate and efficiently work together across teams.
Unispace was engaged for this project after recent success with new Boston Scientific workplaces in Milan, Warsaw, Clonmel, Brussels and Paris.
Reach out to us for more information
Client
Boston Scientific
Service
Strategy
Design
Delivery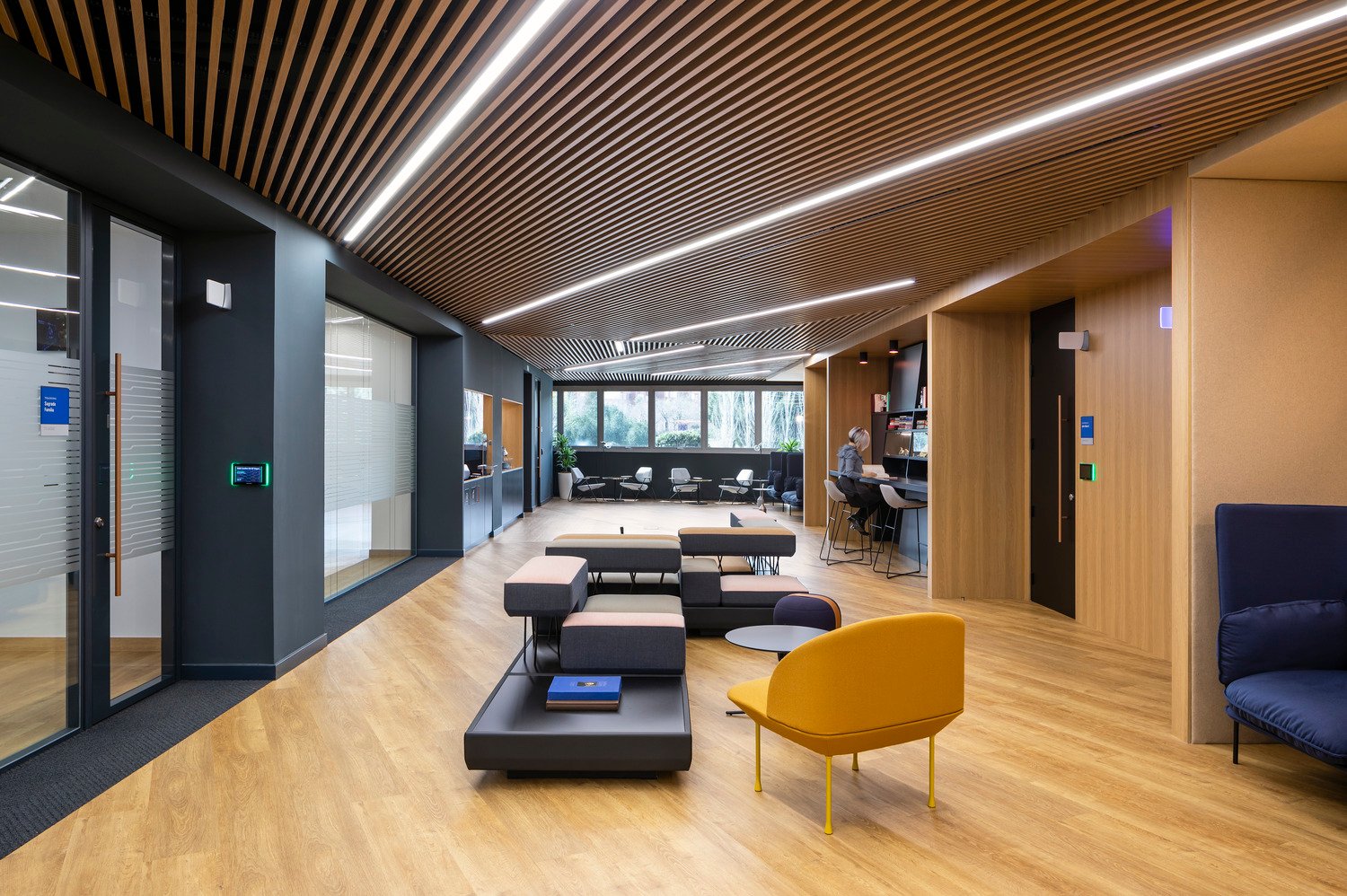 A variety of spaces were installed throughout the space including phone booths, huddle rooms, multi-purpose areas for staff and visitors, breakout areas, a library and an outdoor terrace.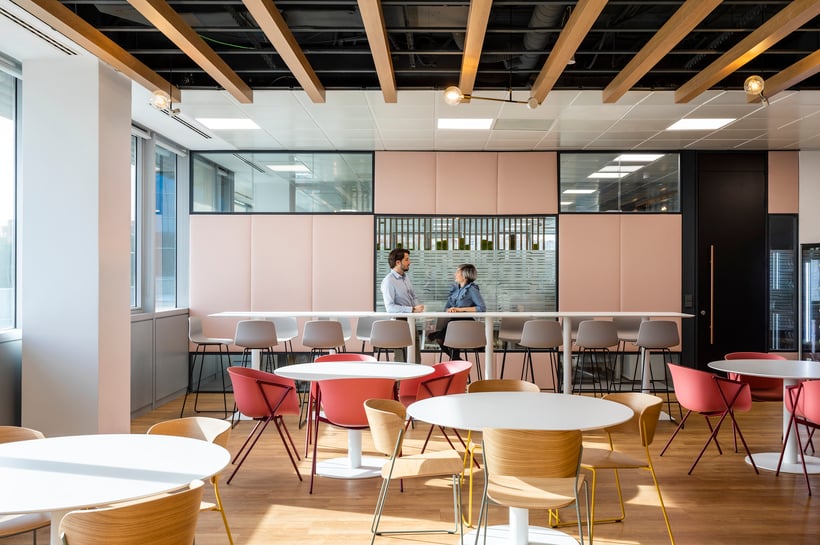 Throughout the three floorplans, we designed a creative and modern workspace using a combination of anthracite colours and finishes mixed with copper, textured wallpapers, wall fabrics, decorative lighting and marble touches.