Compass
Compass' exponential growth required an expedited office transformation within a strategic budget.
Simplifying the real estate process
Compass, is the country's largest independent real estate brokerage firm. They bring together the world's sharpest and most creative professionals to provide a seamless search and sell experience to their clients. Through their rapid growth and evolution, they have become pioneers in the real estate industry, solving real estate's challenges around finding or selling a home through their proprietary real estate platform.

Rapid growth requires a flexible, future-proofed workplace for Compass
Stemming from their rapid speedy growth, Compass was looking to expand their headquarters into a second location, totaling in five floors. Their new workplace needed to give them the flexibility between offices, conference rooms, and common spaces to support their increasing staff.

Unispace was engaged for this project by Corporate Real Estate provider Cushman & Wakefield (C&W), acting on behalf of Compass as project managers. C&W knew that Unispace could deliver this project on schedule and within budget.
A space that works for Compass' teams
Unispace worked closely with Compass' leadership team to deliver create a space that showcased their industry-leading brand while highlighting some of the unique elements of the historic building structure: floor to ceiling arched windows, a central staircase, and vaulted terracotta-exposed ceilings that offer openness and airiness to the space.

To support Compass' infrastructure needs, Unispace created an open office concept with a mix of collaboration areas, empowering different business and broker groups to work together seamlessly.
Throughout the project, Unispace provided the flexibility and expertise coordinated with multiple parties, maintained the budget and schedule, and provided flexibility and transparency to decision-makers.

Agents and Compass staff find the space to be working well to fit their respective needs and enjoy coming to the new office.


Reach out to Ross Markham for projects in New York
Client
Compass
Location
New York, NY USA
Team
Strategy, Design, Construction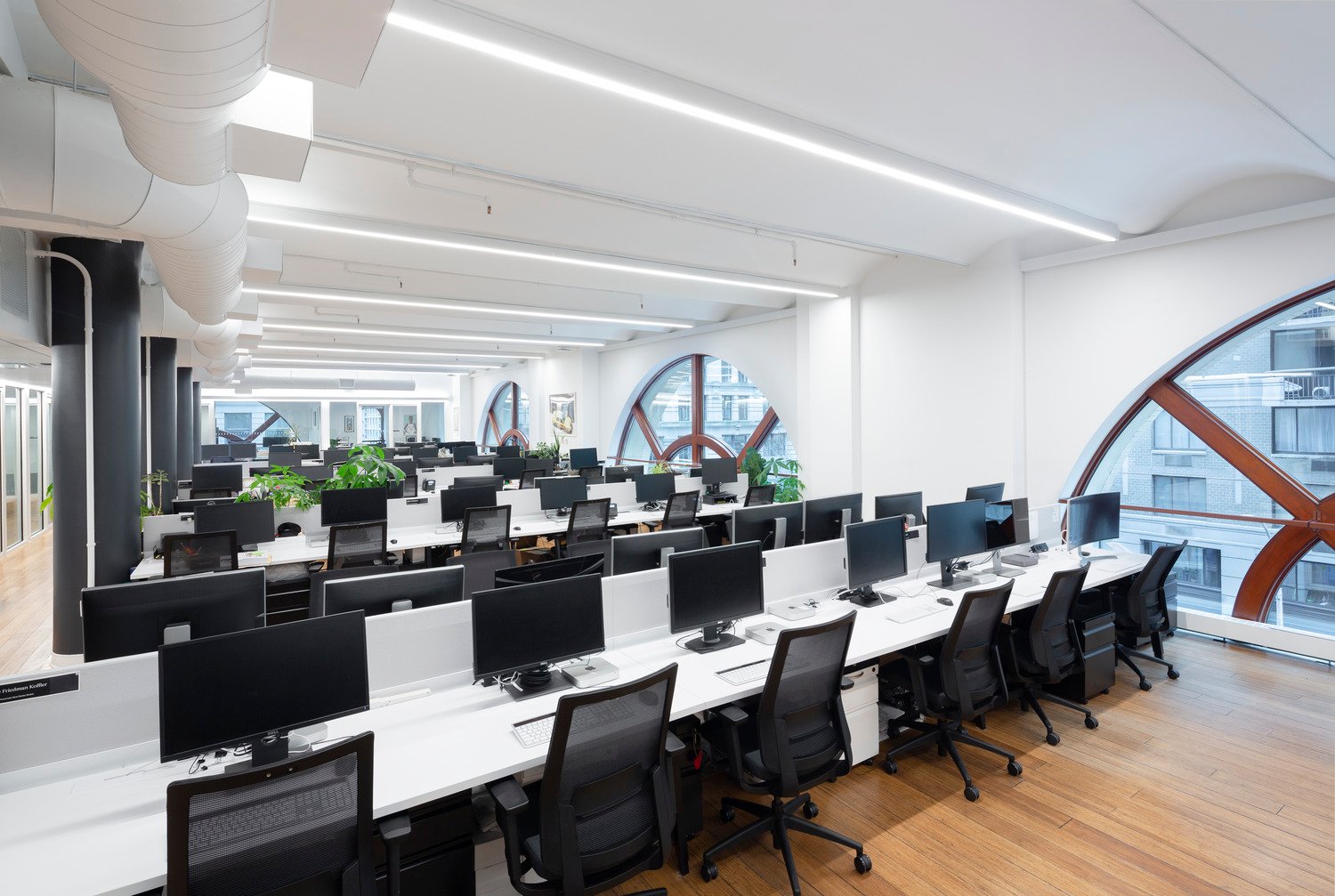 Vaulted terracotta and exposed ceilings blend with new light fixtures to give the space an open and airy vibe while embracing the building's original architecture.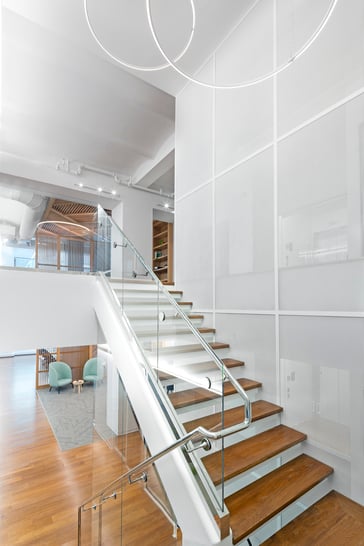 We repurposed the staircase, modernizing it to fit the look and feel of Compass' brand.