Deliveroo
Deliveroo's new London hub embodies its mission and dynamic corporate culture to create an unmatched focus on employee experience.
Creating an environment that embodies Deliveroo's dynamic culture
Deliveroo's mission is to bring food from the world's best local restaurants into everyone's home or office. As a dynamic start-up, Deliveroo sought an environment that could support an Agile model to better facilitate their collaborative culture.

As with other start-ups, Deliveroo is engaged in the war for top talent, and they are almost constantly hiring new, highly-skilled staff. Deliveroo wanted a dynamic and varied work setting with options and amenities that support employee quality of life to ensure ongoing employee attraction, retention, and productivity.
Design that facilitates collaboration, flexibility, and fun
Maintaining the company culture of the start-up was important to the Deliveroo team. Unispace designed their new workplace to provide a flexible space, enabling Deliveroo to adapt to their ongoing growth and evolution.
A large, single floorplate of 50,000 sqft/5,000 sqm required our team to consider connectivity between departments and design that generates movement throughout the space to prevent silos from forming.

Taking cues from Deliveroo's branding and company values, the space is fun but considered environment, which is bright, transformable, and most importantly, connects people.

Unispace designed a central area where Deliveroo can hold team events and town hall meetings on their purpose-built 'rooball pitch'. There's also a canteen area that stretches along the width of the office and has panoramic, south-facing views across the Thames river. The canteen is at the heart of the office: with a social zone in the center, becoming quieter and more individual toward the perimeter and individual workspaces.
Reach out to Douglas Taylor-Saunders for projects in the UK
Client
Deliveroo
Service
Strategy
Design
Construction
Awards
London Construction Awards – Interior Design of the Year - 2018
"We wanted to create a fun, creative space and Unispace understood this from the outset of the pitch process. The resulting workplace is somewhere our team can come together and generate new ideas, helping us to grow and evolve."
Head of Facilities and IT at Deliveroo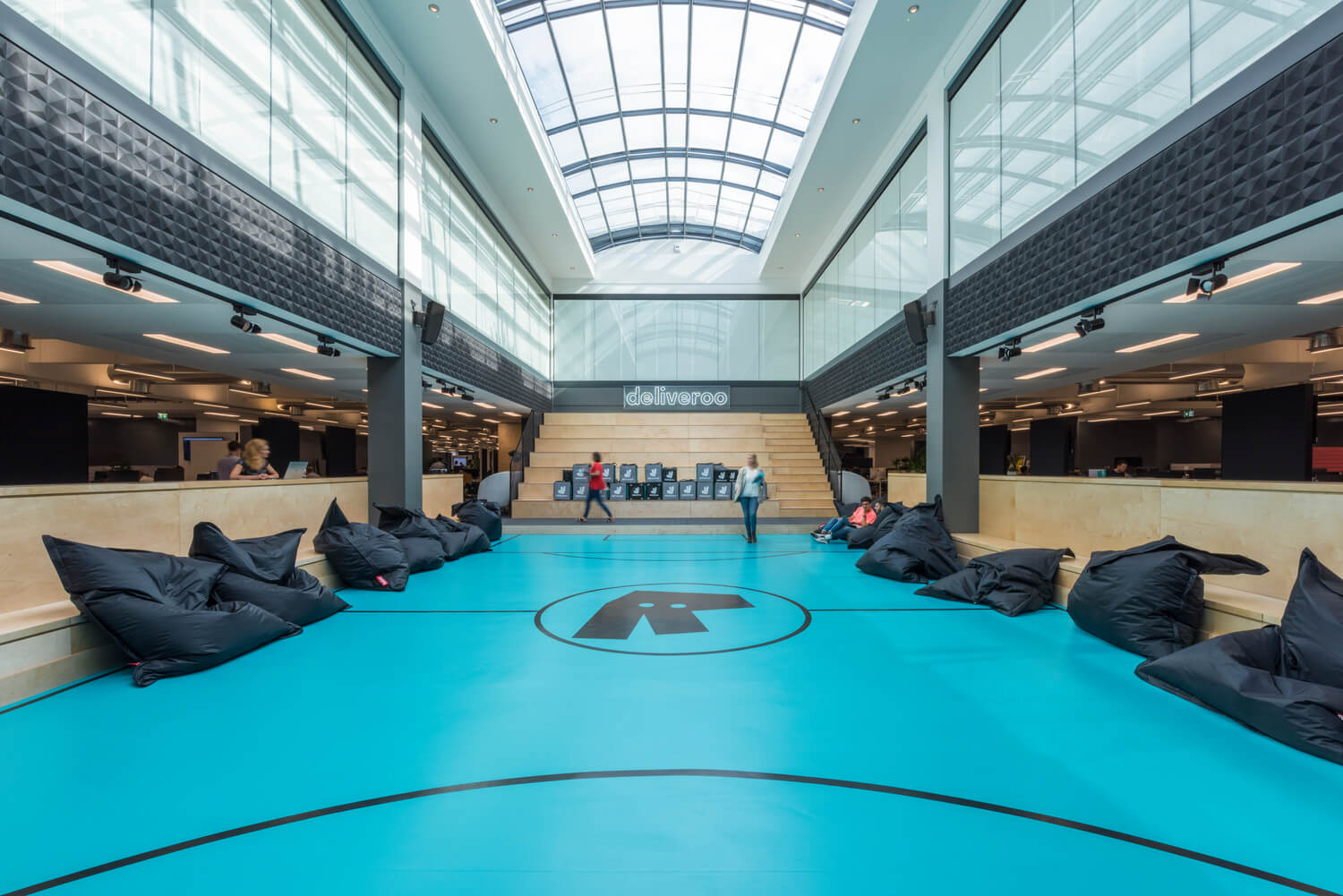 The 'rooball pitch" is a central space where Deliveroo can hold team events and town hall meetings.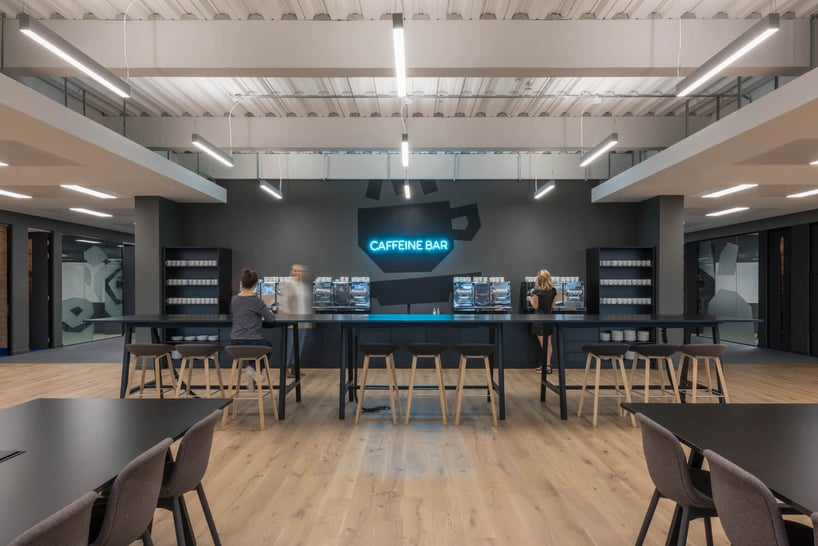 At the center of the office is the canteen which gives employees a variety of spaces to socialize and focus.