Sonos
Sonos' new Seattle home embodies the enhanced experience that their sound systems deliver.
Gathering insights to reimagine the workplace for Sonos
Sonos is the ultimate wireless home sound system that weaves brilliant sound into its customers' homes.

The Sonos team reached out to Unispace to consolidate two locations into one collaborative space that could better facilitate their growth and increase cross-company communication.
Listening to Sonos stakeholders to create a superior workplace
At Unispace, we embodied the Sonos company tagline of "Help the world listen better" in our approach to this project. We initiated a strategy exercise to understand the needs of Sonos team members and optimize a mix of space types to support their workstyles. We undertook leadership interviews, workplace surveys and sessions with focus groups.
Embracing an Activity Based Working (ABW) model to create the right ambiance for the Sonos brand
Based on these findings, we implemented an Activity Based Working (ABW) model to supported by a selection of diverse settings, from quiet, focus areas to spaces designed to encourage collaboration or creativity.

Acoustics and sound were at the center of the office's design, and we implemented and tested acoustics throughout every square foot of the space to ensure sound quality is premium whether a local band is making a live appearance or if music is playing over speakers.

Our delivery team seamlessly built out the space for occupancy in time with Sonos' schedule. Compared to their previous locations, staff are now more productive, can collaborate more effectively, and enjoy coming into an office where they can truly feel part of the Sonos brand.
Reach out to Dennis Markham for projects in Seattle
Client
Sonos
Service
Strategy
Design
Construction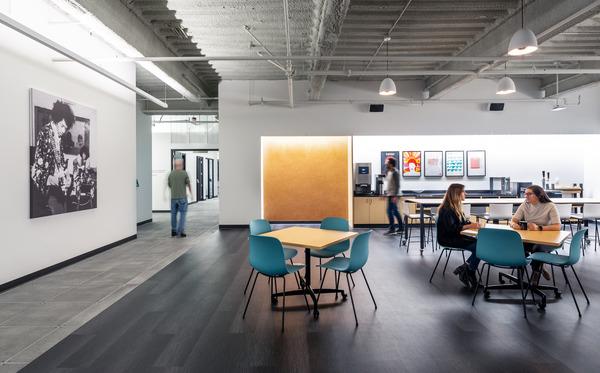 A focal point of the workplace is 'The Hub', which serves as a flexible multipurpose atrium for the team to come together at lunch, host product launch events, or have local bands perform.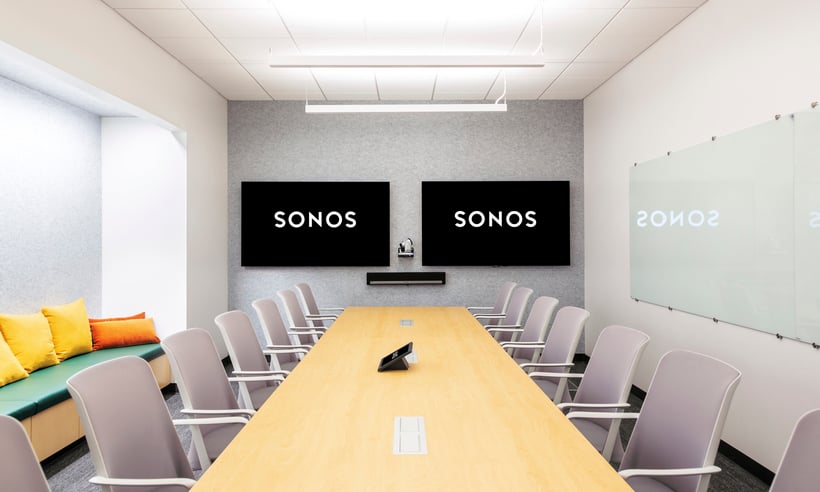 Sound masking and acoustic solutions in meeting rooms promote the use of meeting space and are equipped with Zoom for virtual gatherings.