Squirrel
A heritage restoration to revive and rejuvenate an overlooked quarter of Auckland's inner city.
The decision to purchase an 80-year-old mechanics workshop is a unique one for a professional firm. Squirrel are trailblazers in the financial services sector and needed a home that supports their high-performing team and reflects Squirrel's bold and progressive brand.
Squirrel experienced rapid growth over Covid with a 30% increase in new staff, resulting in the decision to consolidate their workplaces and transition to a flexible workstyle. This was a unique opportunity to extend the life of a historic building and make it fit for purpose.
Unispace was engaged to undertake workplace strategy, and subsequently, the design focuses on improving employee collaboration and connection, removing traditional silos within their previous workplaces, and encouraging the sharing of ideas. The design has overcome the challenge of creating a workplace that attracts employees into the office; earning the commute.
The design capitalizes on the building's unique features, converting the mechanic's roller door/loading dock to the main entrance and reception area to Squirrel's workplace. Admin offices located on the mezzanine have been transformed into an executive boardroom and hosting space and old apartment rooms have been repurposed into collaboration spaces. EV chargers and new end-of-trip facilities encourage employees to use alternative methods of transport.
The new workplace is fit-for-purpose and playful – combining function with the fun and energy of Squirrel's brand. It is a place their people are proud of, and the authentic culture combined with diverse and functional work settings make it worth the commute.
Authentic to Squirrel's branding and spirit, the interior contains consistent punches of color. The orange internal stair is a focal point of the design and creates energy and vibrancy within the space. Urban materials are inserted into the grungy brick basebuild, blending history with the youth of Squirrel.
The project was completed on-time and on-budget, in just 10 months end-to-end, an incredible achievement for a project of this scale and complexity.
Reach out to us for more information
Client
Squirrel
Location
Auckland, New Zealand
Service
Strategy
Design
Construction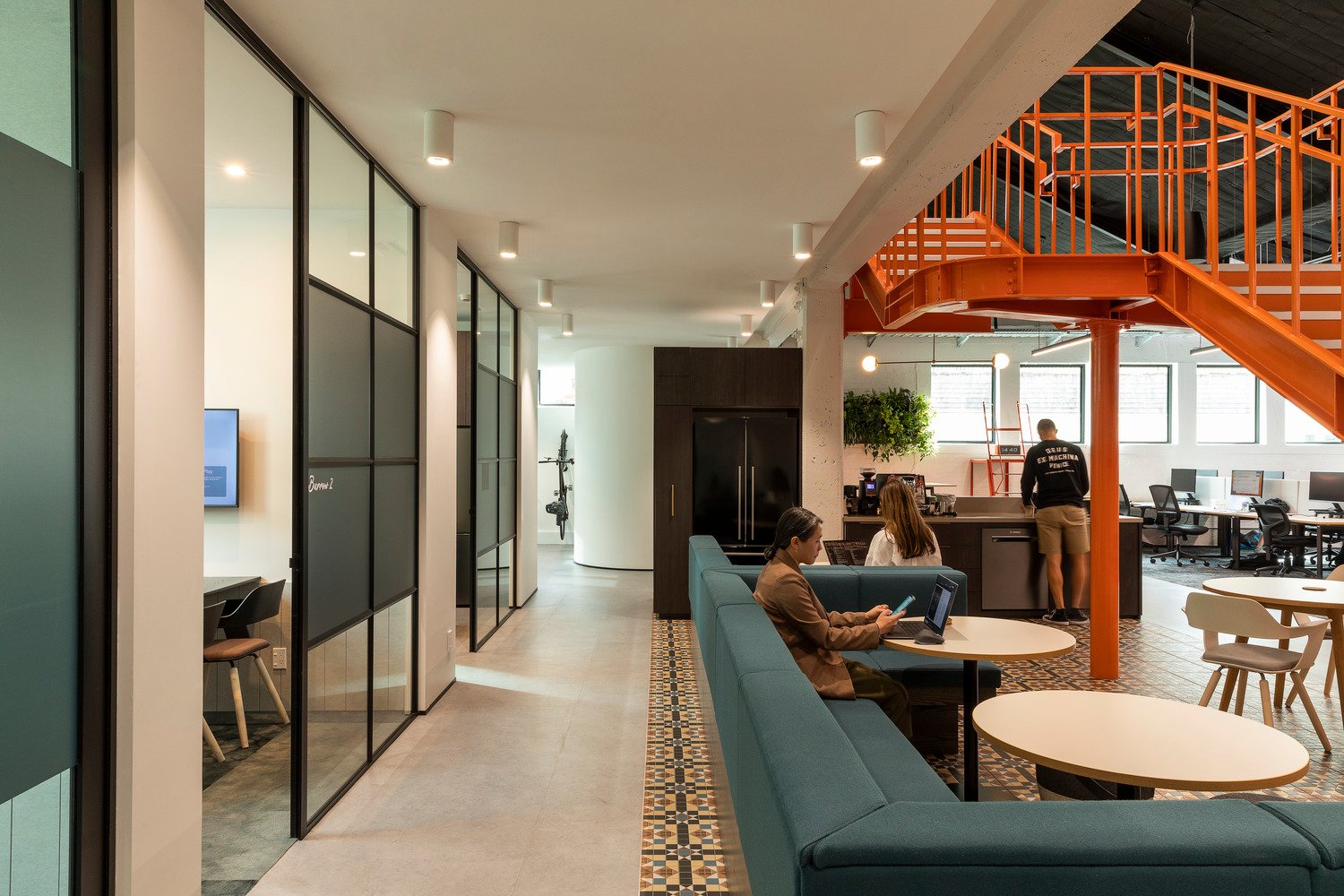 Clever use of space with client meeting rooms and staff kitchen located under the mezzanine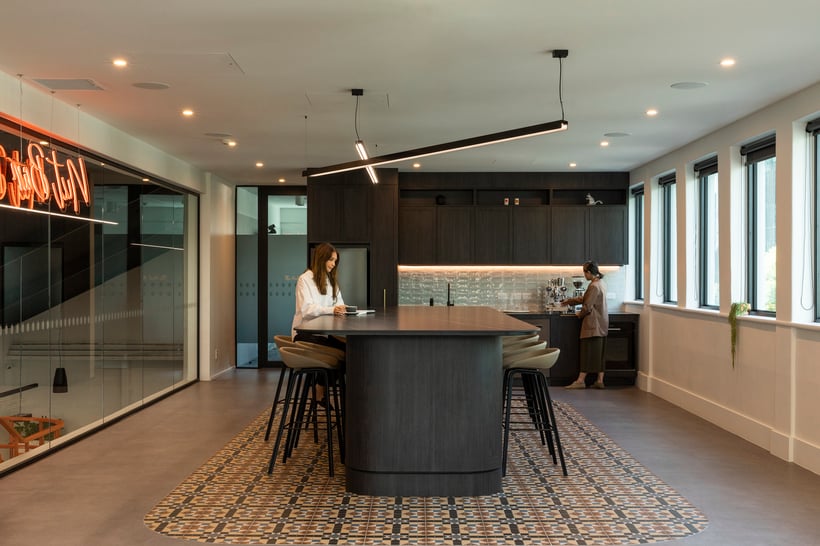 A residential-feel client hosting lounge and boardroom is located on the mezzanine.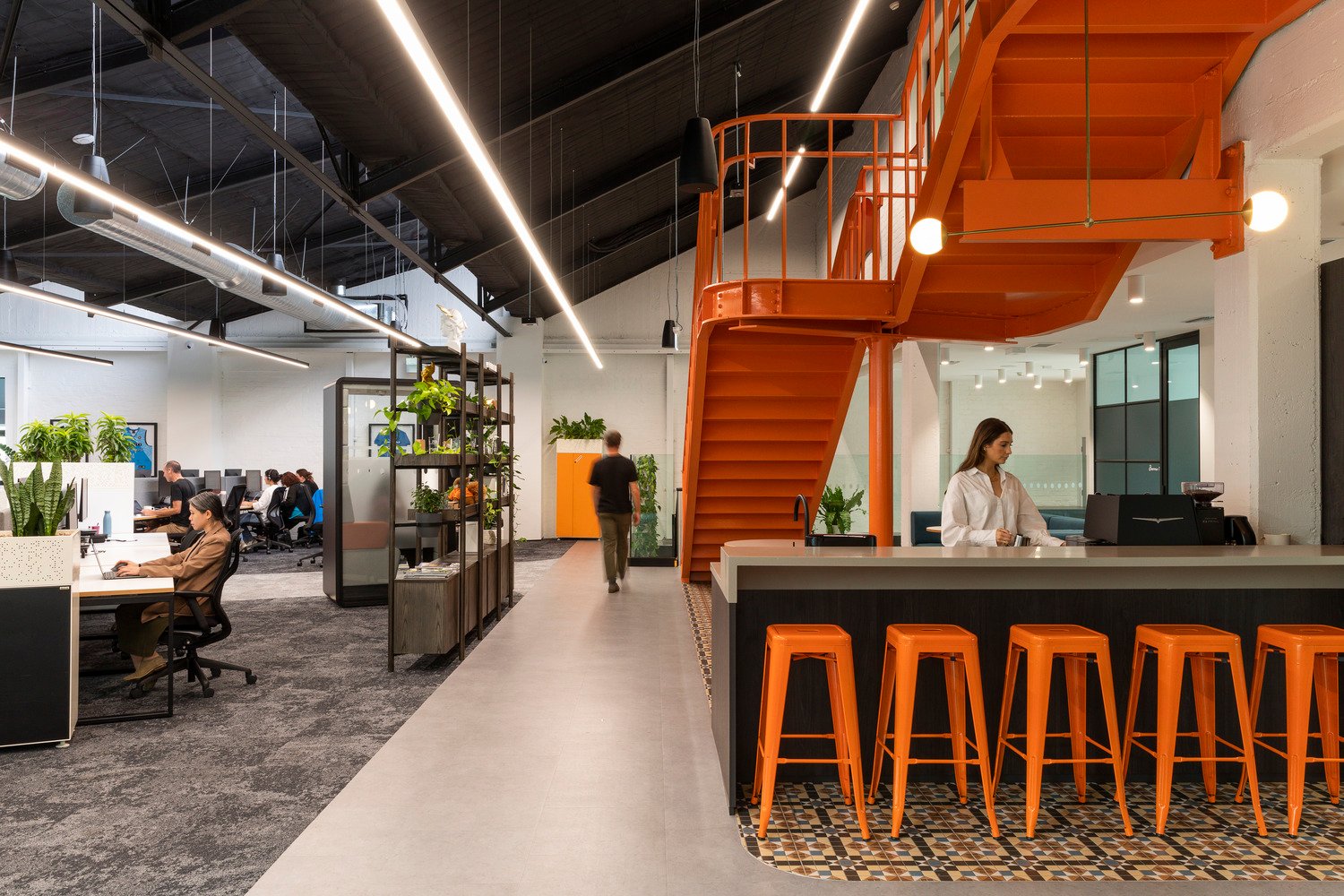 The orange stair and furniture brings vibrancy and energy to the workplace, reflective of Squirrel's playful brand.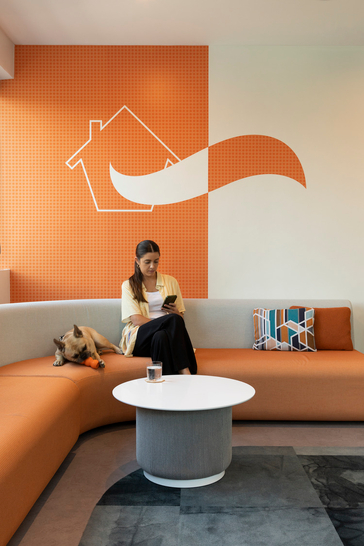 Cozy nook space located on the mezzanine, provides an opportunity to relax and interact with colleagues.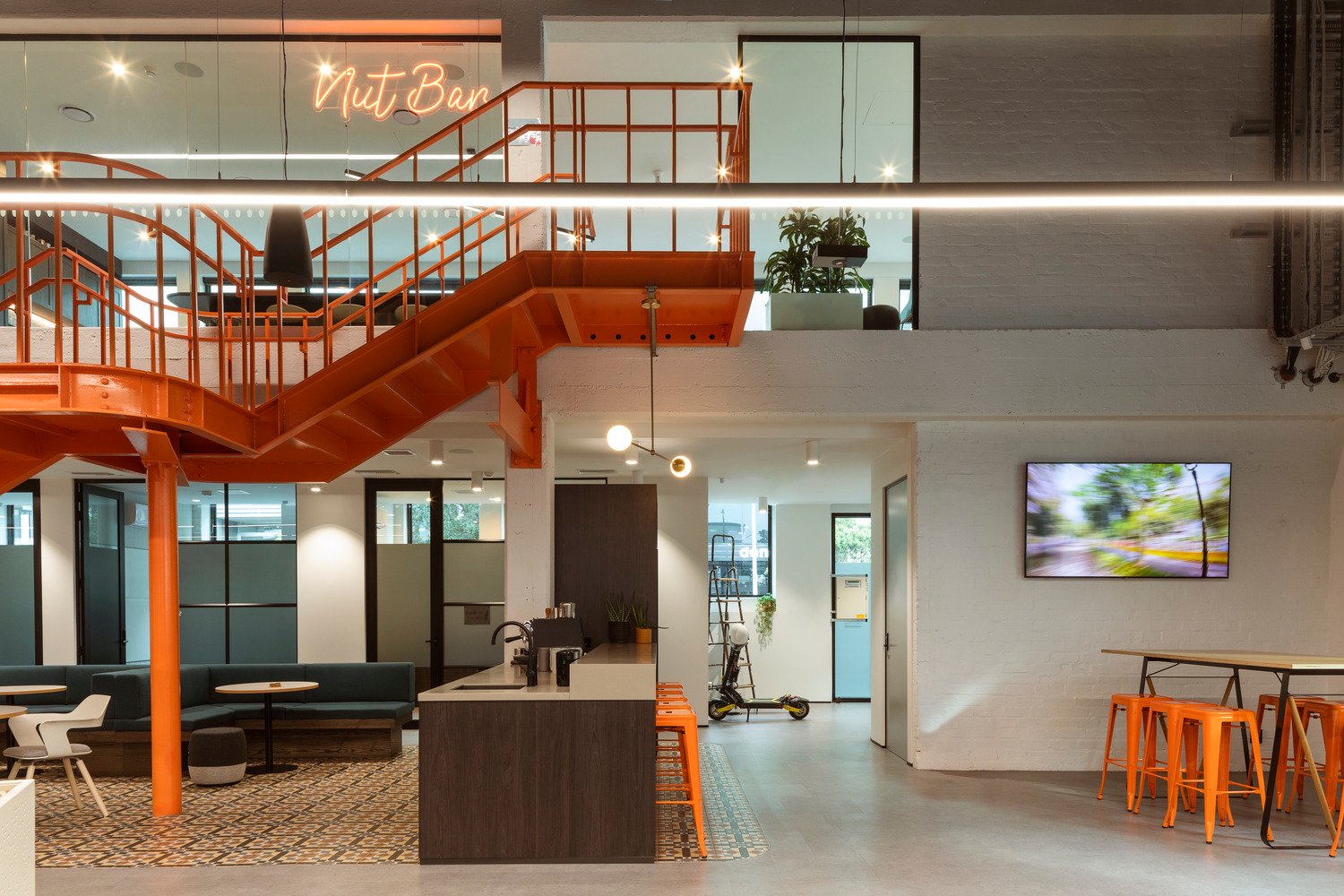 The staircase connects the ground-floor with the mezzanine, reviving and repurposing an old workshop and making it fit-for-purpose.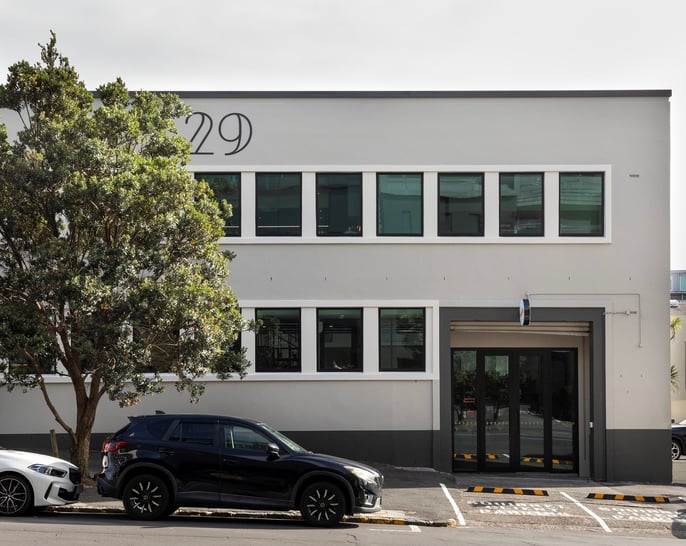 Squirrel's new office has been transformed from a mechanics workshop to a unique workplace.