We are humbled to announce Akamai Amsterdam has won Gold at the DRIVENxDESIGN Awards in London for the Interior Design - Commercial & Corporate category.
Following successful projects in Milan and Paris, we worked with Akamai to develop a new office for its agile Amsterdam team covering 6000 sq ft. The workplace hosts the regional sales staff and is designed to facilitate client interaction and provide a venue for events, meetings and collaboration.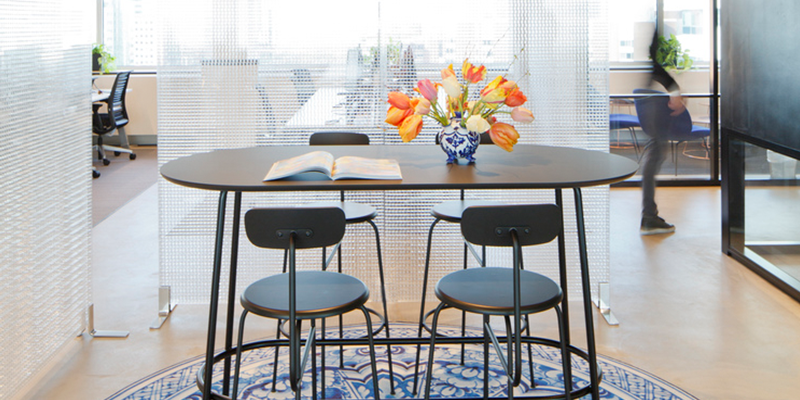 Paying homage to the Dutch culture, the space integrates local products and finishes. Our team proposed creative finishes for a more authentic aesthetic such as acoustic panels doubling as wall art and hybrid carpet tiles as area rugs to promote collaboration zones discreetly. The office has been configured to allow the Akamai team options for agile working and differing workstyles, whether at a height-adjustable workstation, acoustic alcoves for huddles, or a teapoint island for informal meetings.
"Akamai Amsterdam's Gold award is a great win for the European region. It celebrates our unique methodology which enables us to create projects seamlessly, and showcases our excellence in design and collaboration." - Natasha Bonugli, Regional Principal, Design
DRIVENxDESIGN is a global community of 75,000 design experts that celebrate creative courage, recognise design excellence and grow demand for design. "More than £20.8 billion worth of design projects have been celebrated as winners are announced in the 2017 London Design Awards. The impressive figure underlines the important economic role that the design and creative industries play." - DRIVENxDESIGN
Congratulations to all those involved in the project.
Read Akamai's award entry | Driven x Design Winners Announcement