Boston Scientific Sydney
A space for innovation, creativity and collaboration to propel Boston Scientific in their new Sydney Workplace and bring the brand to life.
Leveraging an existing partnership and global experience to create an innovative Sydney location
Pioneers in interventional medicine, Boston Scientific transforms lives through meaningful, innovative medical solutions that improve the health of patients worldwide.

After outgrowing their existing space, Boston Scientific needed a workplace that would embrace their innovative mindset and promote a collaborative community.

They engaged Unispace to develop the workplace model for their new Sydney location. Having worked with Boston Scientific on multiple projects around the world, we already had a deep understanding of their people, culture, brand and business goals.
Spaces that promote connection and activate the workplace
To foster creativity and promote connectivity, we proposed a hybrid concept that would meet their current size requirements while also allowing for future growth.

The final design groups teams into neighborhoods, allowing them to connect while giving them space to focus and collaborate effortlessly.

Split over two floors, we introduced an interconnecting stair to activate all areas of the workplace. We strategically located key areas around the stair to facilitate movement throughout the space.
Enhancing connectivity to propel Boston Scientific's innovative spirit
The new Sydney workplace introduces diverse spaces where employees can coexist, prosper, and live Boston Scientific's brand.
Reach out to us for more information
Client
Boston Scientific
Location
Sydney, Australia
Service
Strategy
Design
Construction
Awards
Driven X Design Sydney - Interior Design - Corporate & Commercial - Gold Winner - 2018
"Unispace is customer-centric and sensitive to the cultural requirements of BSC employee workspaces throughout the world. They ensure the change management aspects of our projects are carried out timely and in a very professional manner. We truly appreciate their partnership."
Tim Dolan
Global Director, Indirect sourcing for Boston Scientific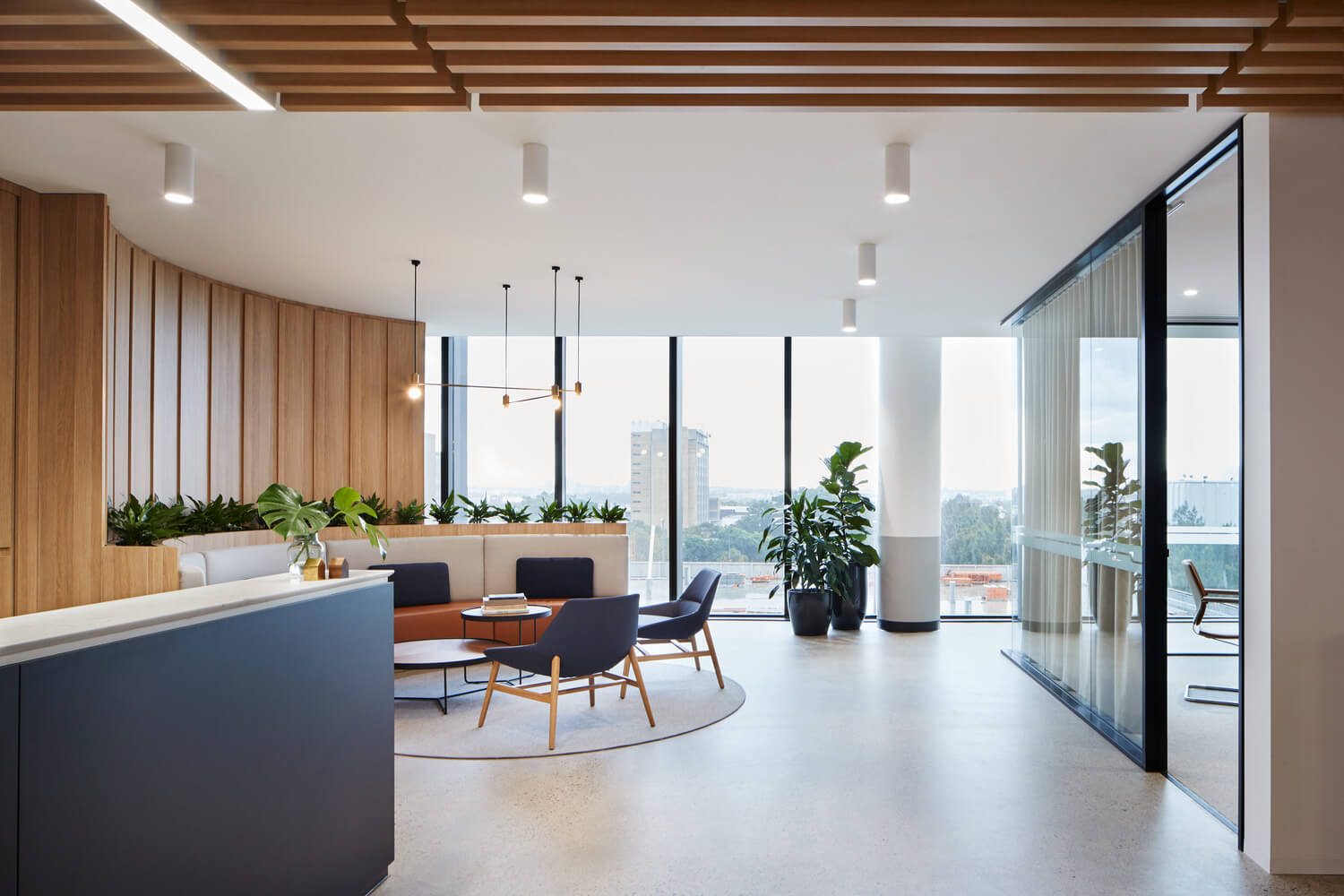 A neutral palette, polished detailing and natural timber create a timeless aesthetic.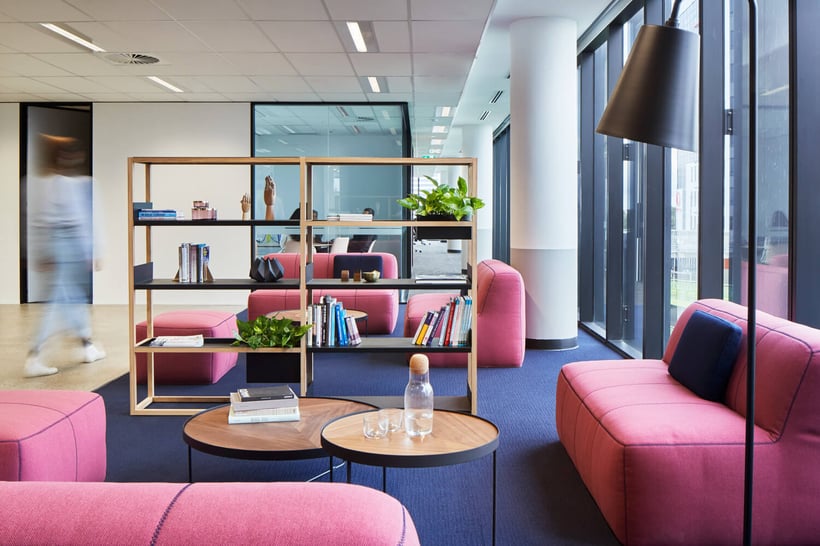 Social spaces pop with bright colors that evoke Boston Scientific's brand.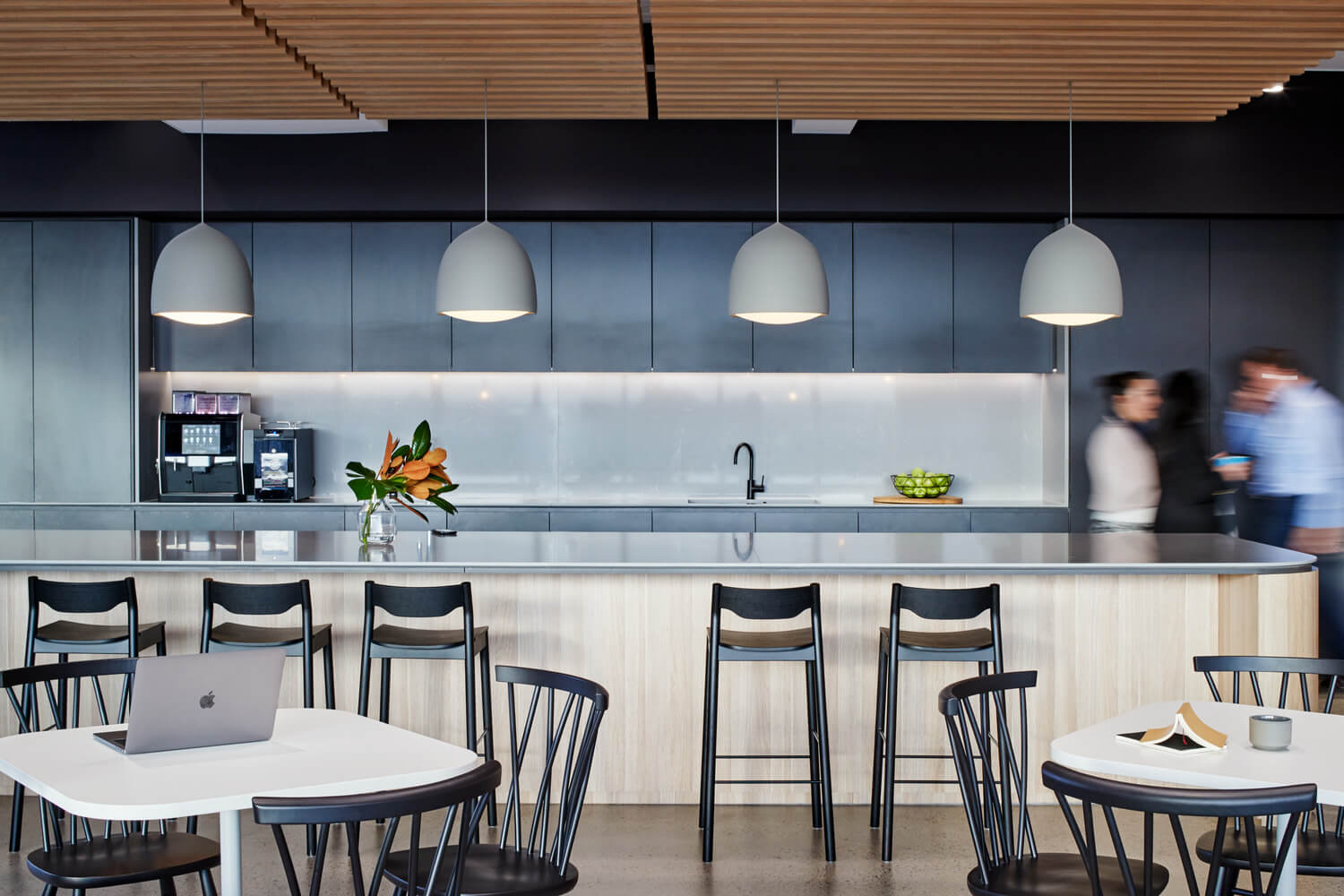 A communal kitchen encourages connection.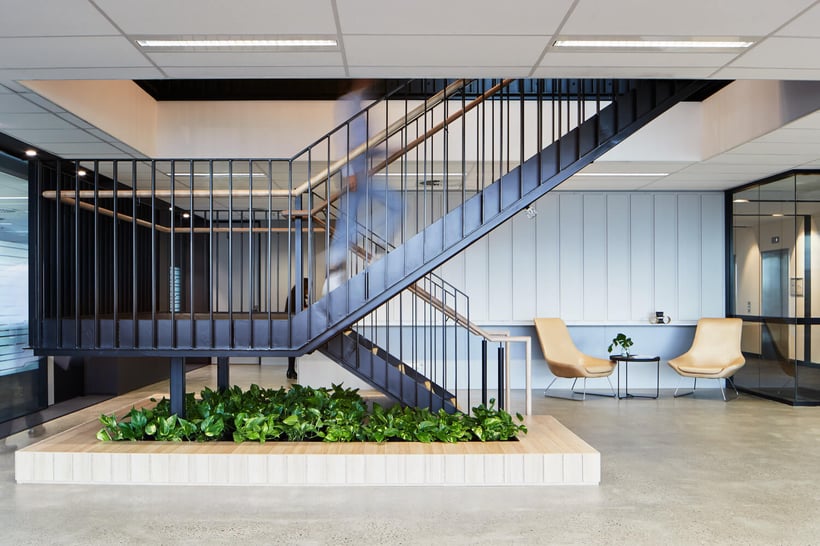 An interconnecting stairwell connects teams across floors.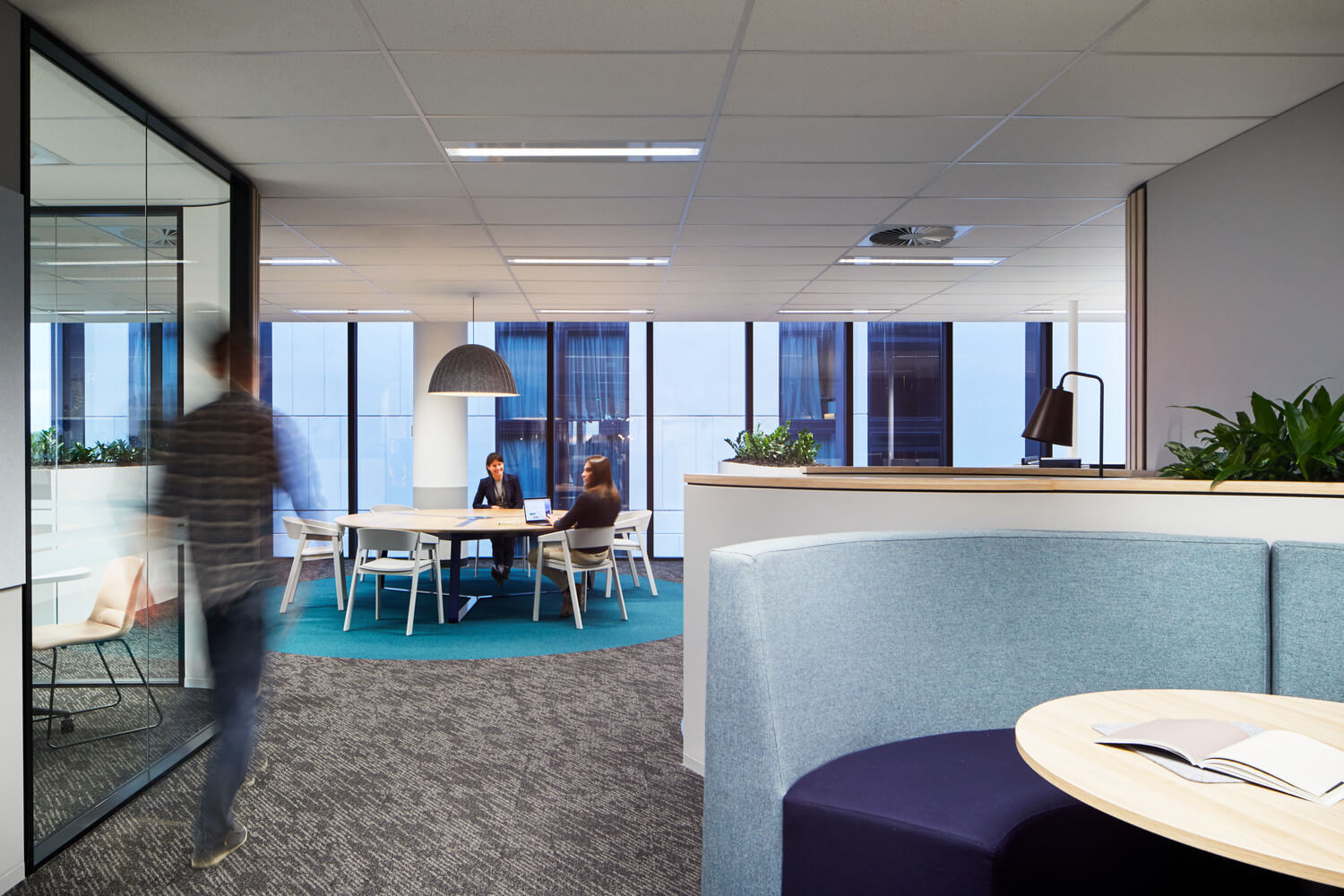 The space includes a dedicated co-working lounge, meeting rooms, event space, cafe, collaboration zones and focus areas.