Coty
Coty's modern London Headquarters encourages holistic connection to their dynamic brand, acting as a blueprint for their future offices around the globe.
A space that aligns with Coty's dynamic evolution
Coty, a global leader in beauty and home has an iconic portfolio of more than 50 brands including Calvin Klein, Rimmel, Chloe, and Marc Jacobs.

Having recently launched a new brand and marketing focus, Coty tasked Unispace to design and deliver their new London-area headquarters, a space that would reflect the lively, elegant, and dynamic nature of their business.
Creating a connection to Coty's brand throughout the space and around the world
Coty wanted their new space to be elegant, modern, simple, and neutral. To bring their vision to life we used a neutral and timeless base palette with soft tones. Our team also took inspiration from three key elements of beauty products within Coty's portfolio: fragrance, color cosmetics, and hair care.
To execute this concept the space meticulously integrates details, faceting, metals, and glass to subtly mimic the materiality and forms of perfume bottles.

This new headquarters increases visual connection to the Coty brand throughout the space, allowing environmental graphics and art installations to holistically convey the company's business goals, ethos, and culture.
A blueprint for Coty's future office spaces
Since completing the project, members of Coty's executive team have moved into the office, bringing global decision-makers closer together for the first time. In addition to connecting staff to Coty's brand, it's bringing people together and enabling collaboration and connection to one another. Building upon this headquarters success Coty is using the design standards implemented as a living blueprint for future Coty offices around the world.
Reach out to Douglas Taylor-Saunders for projects in the UK
Client
Coty
Service
Strategy
Design
Construction
"Graphic elements and artistic installations convey Coty's business, ethos, and culture. The space is elegant and modern, allowing the brand and products to stand out."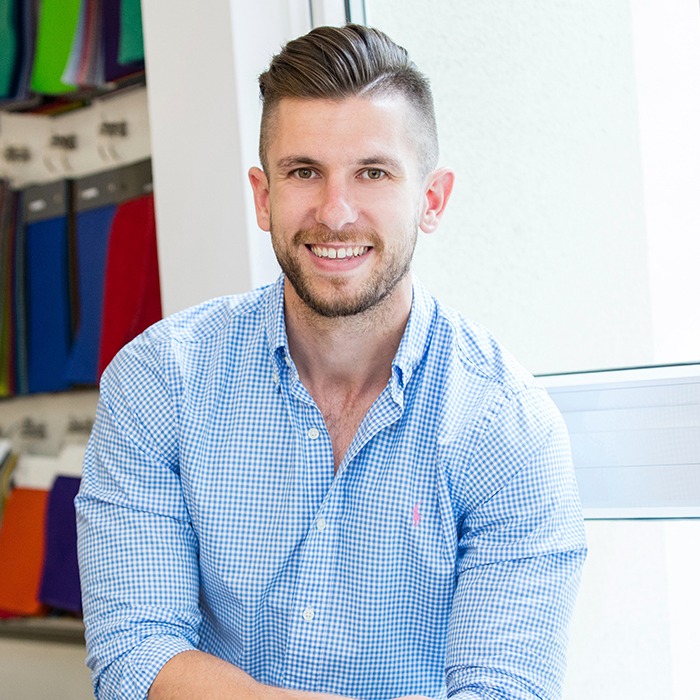 Jamie Andrews, lead designer for the Coty London project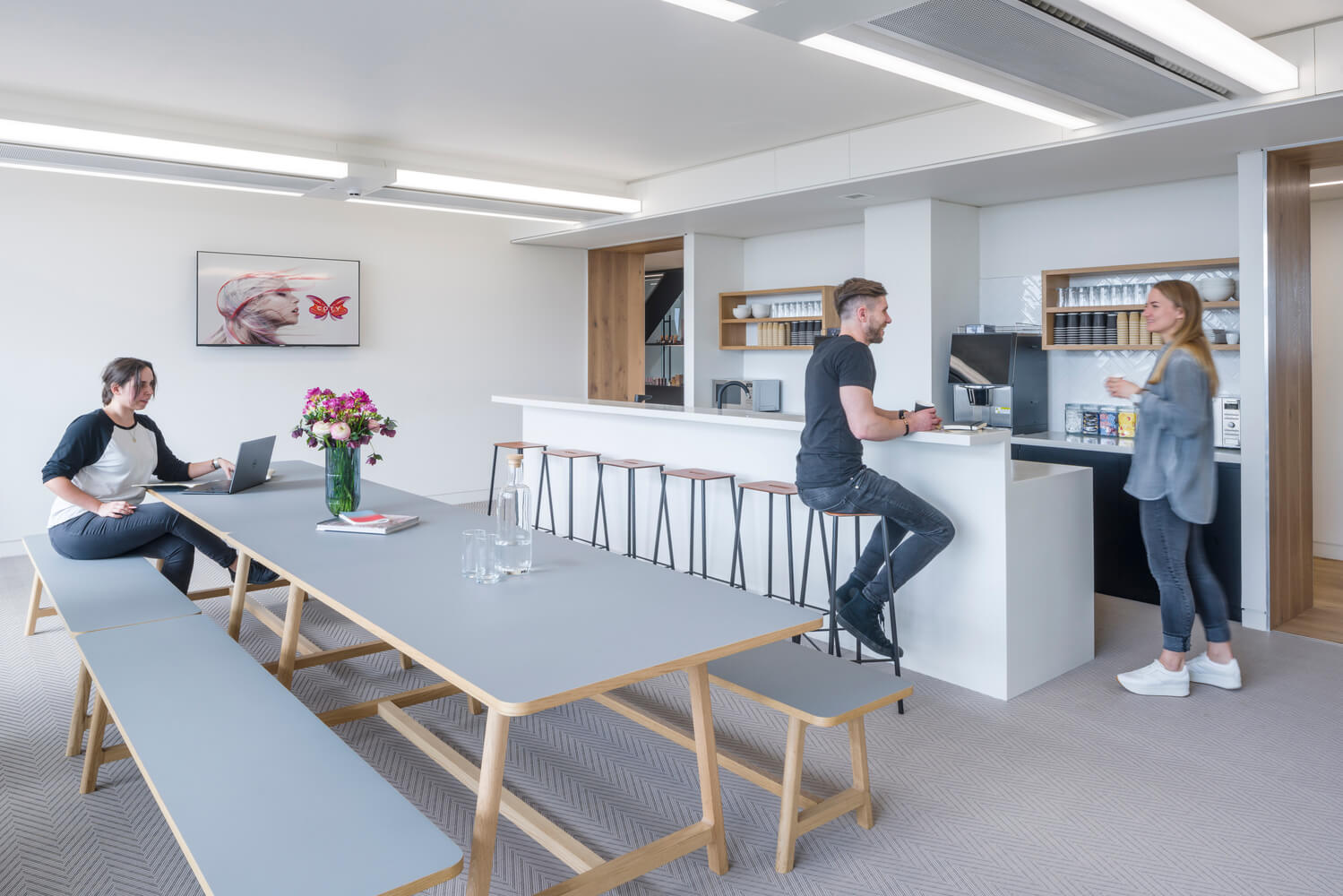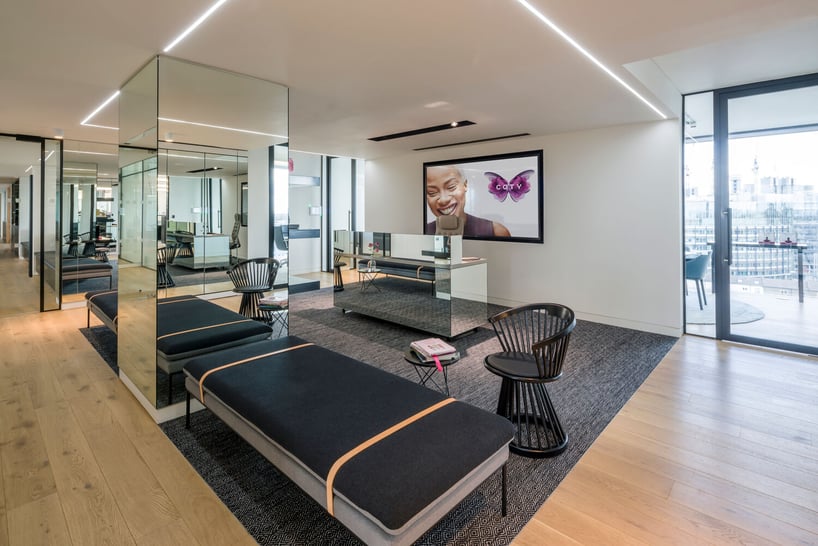 The reception area is a focal point: deliberately clad in mirrors, the space reflects natural light, increasing the sense of scale. Timber portals achieved by wrapping columns upward and across the ceiling guide occupants through thresholds between different zones in the office.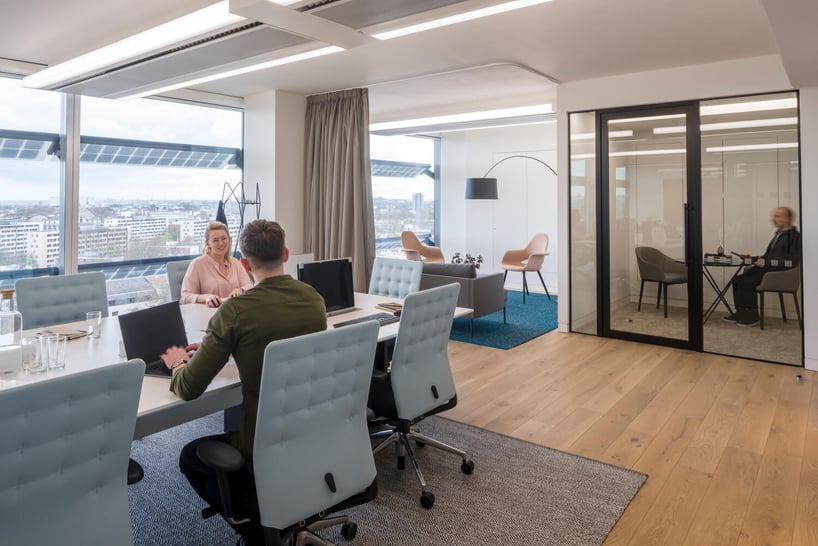 Mirrors are positioned on the ceiling to create delineation between zones. Combined with bespoke display areas for products, the workplace truly celebrates the Coty brand.
Subscribe to continue reading