Societe Generale
Societe Generale's new workplace was designed to improve the quality of their people's work-life balance, offering the best of home and office working.
Following two previous successful collaborations in Italy, Societe Generale reached out to us to refurbish their Zurich office. The main goal was to introduce a new way of working that promoted team collaboration and provided flexible worksettings.


A new way of working
As part of their new brand guidelines, Societe Generale moved from a closed office where people found it difficult to work together, to an open space that increased collaboration and teamwork between departments.
To improve the overall office experience, we seamlessly blended face to face collaboration and team interaction using the floorplate design. The bright, warm cafeteria was designed for large groups to work, learn and socialise, encouraging a convivial community and sense of belonging.
Warm and welcoming design
We refreshed the look and feel of the space by creating a warm environment, harmonising light tones with a muted brick red colour. Fabrics and materials were carefully chosen by our design team, not only to reflect the new homely and welcoming atmosphere, but also to match and complement existing furniture.
Increased focus and privacy
Alongside the new open space, we added private spaces for confidential calls as well as focus areas. Acoustic panels and dedicated phone areas were strategically placed throughout the space to minimise noise and disruption. It was critical to provide colleagues with a variety of spaces that allow them to do their best work.
By reducing the size of the meeting rooms, we were able to better utilise the space to work more efficiently. Societe Generale's teams can now choose a space to socialise, collaborate and focus, dependent on their needs.
Reach out to us for more information
Client
Societe Generale
Location
Zurich, Switzerland
Service
Strategy
Design
Construction
FF&E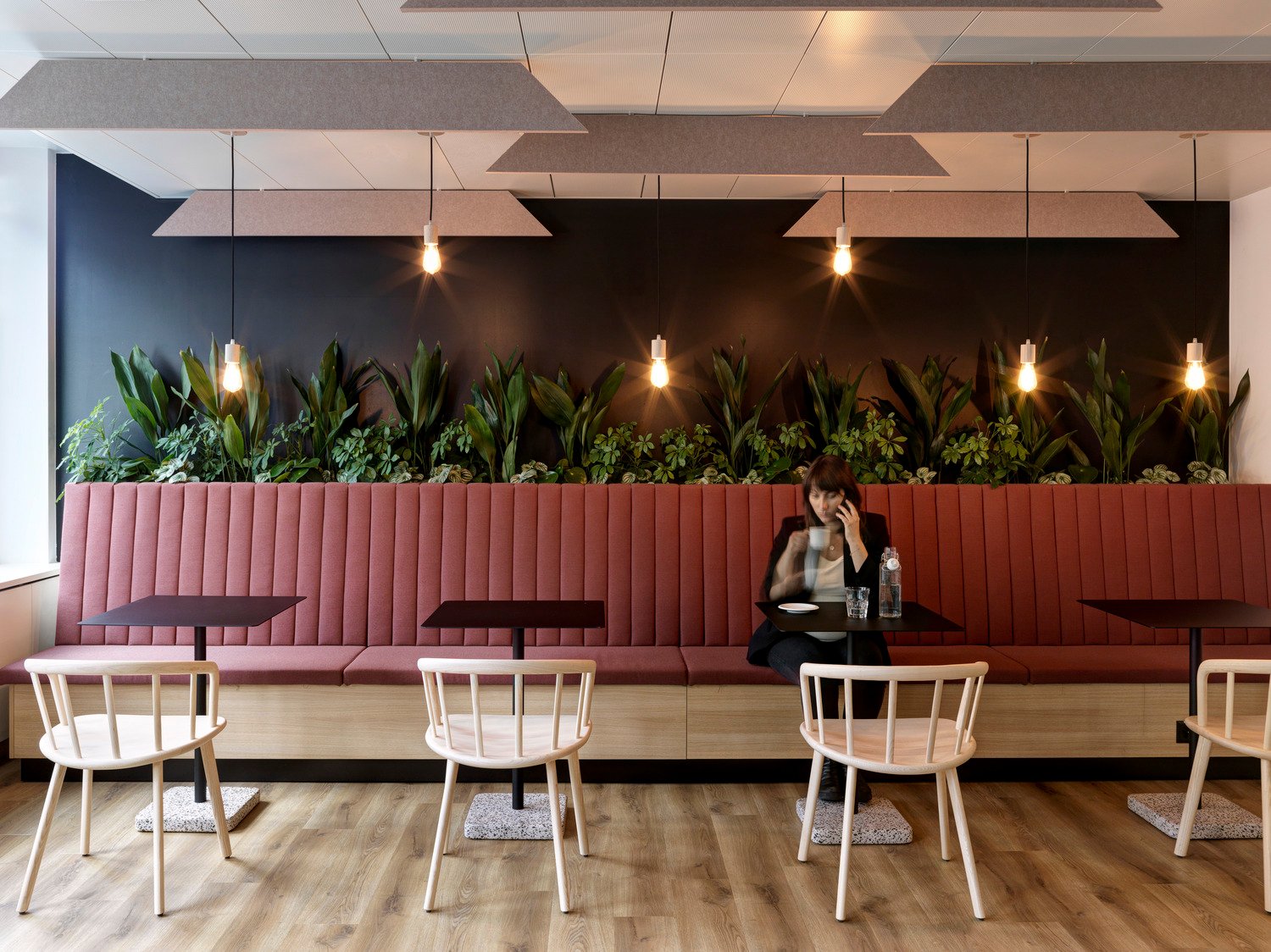 A warm and welcoming cafeteria that creates a homely atmosphere.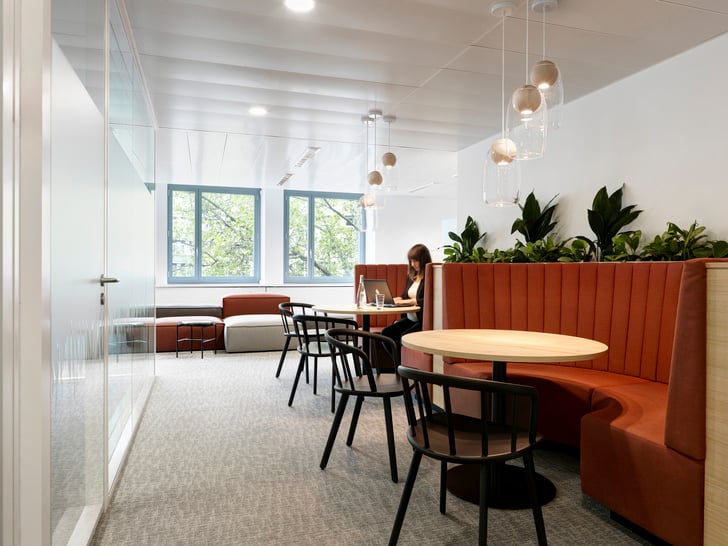 An open and agile work environment that gives people flexibility to choose how they want to work every day.