The Reluctant Returner

Generation Z and the lure of the office
Discover how to use your workplace as a core differentiator to attract Gen Z talent.

Complete the form to download your free report.
81% of the Gen Z workforce feel disconnected from their colleagues when working remotely.
Many young employees who entered the workforce in 2020 or 2021 have reported working remotely makes it difficult to be productive and to bond with colleagues, which is negatively impacting their mental health.

With Gen Zers now accounting for nearly a third of the global workforce population, how can employers best meet the needs of this critical demographic through the physical workplace?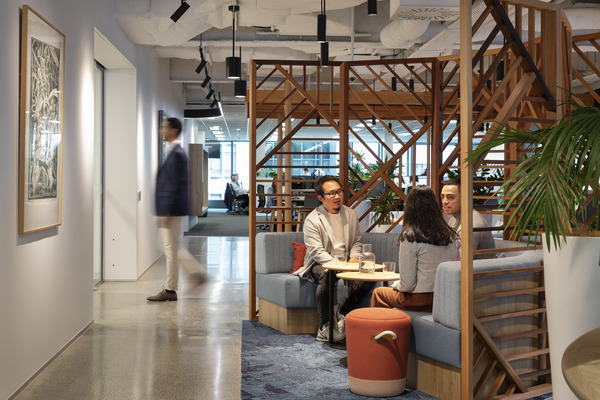 In the first paper of the return to work series, we explore why Gen Z is more impacted by their work environment than other age groups and why younger workers are more likely to choose an employer offering a flexible workspace stocked with amenities.
Packed with research, survey data, and expert insights, the report has everything you need to attract Gen Z talent and help them thrive in your physical workplace.