The Reluctant Returner

Creating a multigenerational workplace
Learn what older generations want from their workplace and how this differs from younger generations.

Complete the form to download your free report.
Older workers are missing the social aspect of the office.
With almost one in four over 45s feeling they were not able to effectively share ideas and collaborate when working from home, it is no wonder that many in this group were happy to return to the familiarity of the office after restrictions were eased. However, most of today's office environments don't adequately accommodate older workers' needs.
So, what can employers do to attract their workforce back?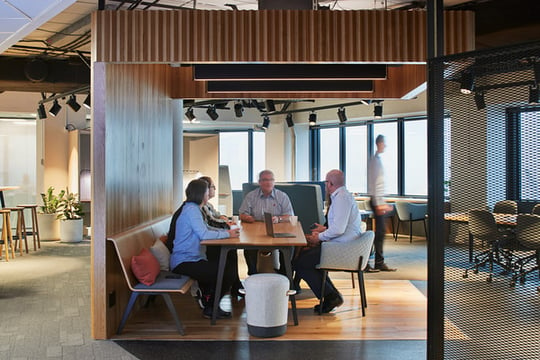 In the seventh paper of the return to work series, we explore how employers can improve the way their workplaces look to help attract and retain talent, with a focus on the older generation of workers.
Packed with research, survey data, and expert feedback, the report will help you create a workplace to needs of your workforce.