COVID-19 and the future of the legal workplace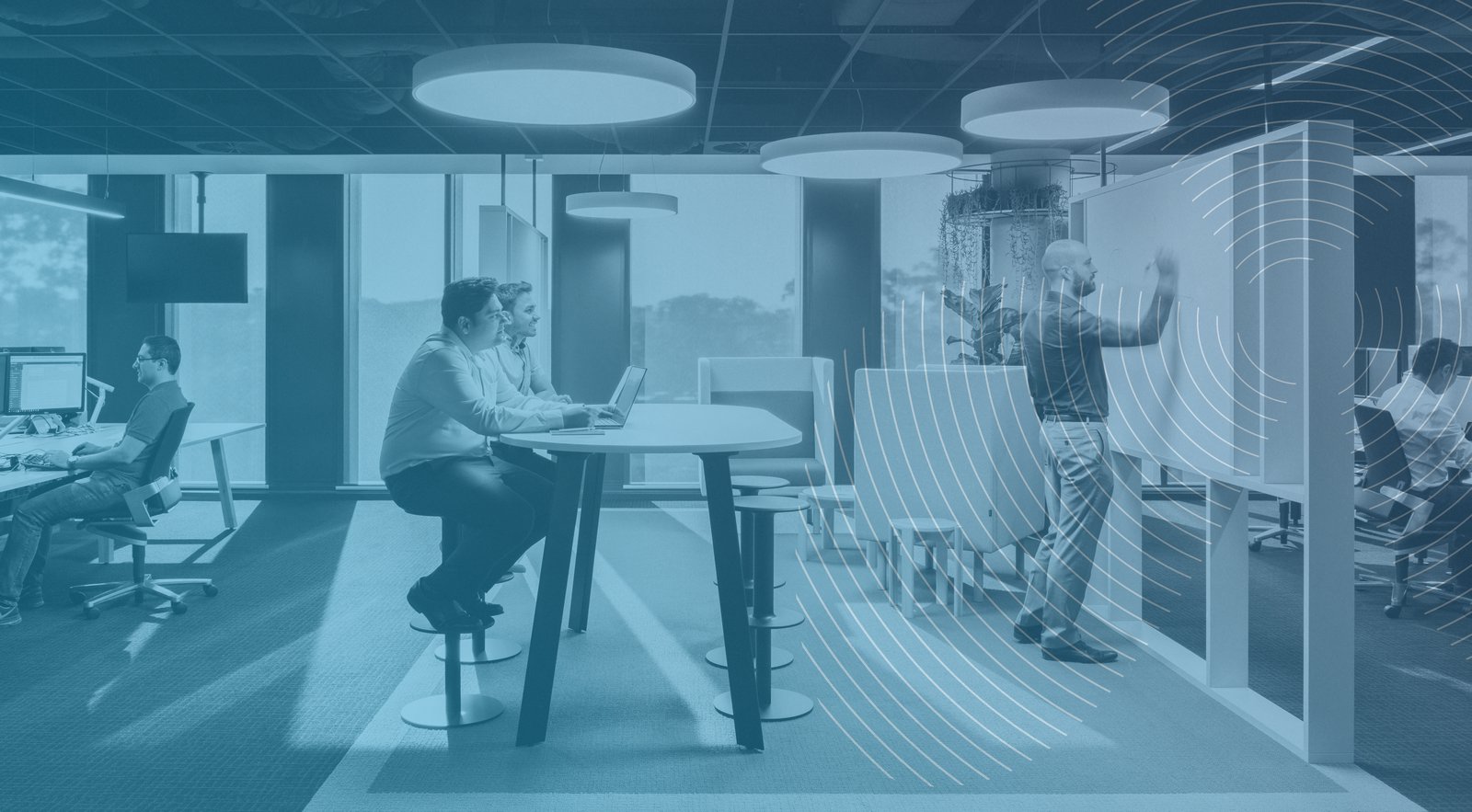 We explore how law firms will look and function in future, now that the coronavirus has changed the ways they work.
Many law firms' approach to office design is detached from the march of progress elsewhere; they prefer their own traditions. This can be with good reason, but sometimes it's simply intransigence. Perhaps that's why COVID-19 has been such a shock – change has fallen like a hammer-blow.
Throughout lockdown, we continued talking to our legal clients. They told us they were seeing change at a pace they'd never encountered before. Sometimes this has delivered surprising and significant benefits – but it raised big questions about what the future may hold.

Here, we briefly consider some of these questions as we look at the changing nature of what people do, where and how they do it, and with whom. And what impact this has on the office space.
Before you continue reading, be sure to download a copy of 'The Reluctant Returner: A legal perspective' to gain insight into key learnings from the legal workplace post-Covid.
Whatever law firms have done (or not) about their office design in the last 10 years, COVID-19 has forced a strategic reassessment. Firms must be able to pivot, using change to their advantage, rather than losing control and seeing it impact negatively on their business. Over this series we'll explore how law firms can leverage all this change and come out winning.
"A global law firm has predicted that as many as 80% of its workforce will remain transient or permanently working from home after the Covid-19 crisis ends, with only around a fifth being full-time office workers."
– Legal Futuresi
Changing roles in law firms
We talked to 42 law firms around the world about how roles are changing. They reported that the balance of who's in the office, and what they do, has shifted dramatically. This has a big effect on just about everything:
Juniors – Most would rather be in the office; Graduates and trainees who rely on 'learning by osmosis' and observing their mentors want contact and collaboration, and working from home is a practical struggle due to their living situation. Plus, those who choose to live in the city for proximity to work – because of their long hours – find it easy to come in to the office without the anxiety of public transport.


Associates – This group are fresh, energetic and keen to prove that they can step up to be a future partner. Without the burden of extended years putting in long hours, associates want to be in the office; to have access to the best information and partners, and to build their credibility. Working from home makes it much harder for associates to have the face-time with partners they can glean information from.


Senior associates – While under lockdown at home, uninterrupted by associates and juniors, they found they could produce a higher volume of high-quality focus work – with the bonus of a better work/life balance, too. With decent wifi and space for a desk at home, why would they want to come into the office more than necessary? But it does leave the problem of who manages the juniors...


Principals and partners – Senior firm members have preferred not to work from home during lockdown if they are able; traditionalists that they are, they prefer their routines and proximity to their files. And those firms still with private offices may think they've dodged a bullet, hoping to keep their offices (rather than going to open plan) for the sake of social distancing. But it's not that simple.

For a start, unless those offices are single occupancy, they'll have to be used on a shift system. Plus the economy is likely to force the partnership to rethink costs and mid-term COVID-related downsizing and cost-cutting, which may mean losing the private offices anyway. And these senior members will need to be among the team much more often – overseeing the juniors now, dealing with more admin, and motivating and managing a less visible workforce.


Secretarial staff – There is less for secretaries to do, since senior associates are working remotely and senior fee-earners take care of a lot of their own admin as an outcome of having to be more independent during lockdown. So paralegals are now stepping into the breach more than ever; their legal training means they can offer additional value and are cost effective.
"I do hope that one positive to derive from this pandemic is that it will push for people to think about working in a completely different way… that firms will start to focus more on employee output and productivity rather than the number of hours they work."– Sophie Gould, head of learning and development at F-lex Legal

ii
Reducing headcount in law firms
There's the joke about emailing a lawyer only for their secretary to print it out for them to read. But with shifting roles and a more distributed workforce, secretarial work is rapidly eroding – as we saw above. The ratio of secretary to fee-earner continues to rise, roughly from 1:4 to 1:10.

While some practice groups will do well out of the pandemic, many will suffer from reduced income and will force redundancies across fee-earners and support staff, leading to a rethinking of the office footprint and the spaces within it. Or a major shuffle at least with re-distribution of associates and junior staff to maintain chargeable hours supporting those busy partners.
Client relations in the time of COVID-19
The in-person client meeting, usually front-of-house, was always a Thing. Now, much front-of-house space is obsolete. With clients rarely coming in, there's less scope to showcase (and so less need for) offices which impress clients. However, video-conferencing call backdrops definitely set the tone for the 'meeting'. Dated back-of-house décor and untidy credenzas must go.
"The coronavirus will turbocharge legal industry transformation. It will propel law into the digital age and reshape its landscape… It will produce a swift, comprehensive, top-to-bottom reimagination of the legal sector."
– Forbesiii
What does COVID-19 do to collaboration in law firms
With many colleagues working remotely, they're less able to stop by for a quick consult or decision, or to bump into each other in the stairwell. Camaraderie and collaboration, so vital for innovation and competitiveness, are taking a hit. Traditional individual workstations must give way to essential side-by-side decision-making. Law firms will need an office strategy/design which engineers collaboration, since it will no longer be so organic..
A new strategy for the legal office
Drawing people back to the office must be done carefully and sympathetically. Staff need to be returning to a space that supports their needs and workstyles. This will require an understanding of tasks, ways of working and psychology, and a shift towards experience-based working. And that's just for existing staff: how do you create a destination workspace during COVID-19 and recruit new talent?

We believe the watchword for the future law office is 'Purposeful'. Space, tasks, experiences and spend must all be more focused around productive output, and take more account of the needs of the individual. We will be asking more questions about the 'intent' of coming into the office. If it is to spend 9 hours doing case law writing instructions and drafting, then why spend precious time travelling to and from the office? If it is to collaborate, share knowledge and meet clients then your new office awaits.

In the next article, we'll look at technology and how to work smarter in a time of coronavirus. In the meantime, why not learn more:


What impact has COVID-19 had on the legal workplace?
Download the report to gain insight into the key learnings from the legal sector in our study of 3,000 office workers and 2,750 employers across Europe