On Sunday 5th November, in collaboration with Grosvenor Place, Unispace Sydney opened its doors to the public as part of Sydney Open, an annual ticketed citywide event presented by Sydney Living Museums, which sees over 60 of the city's iconic buildings and spaces open to the public.
Despite the rainy weather, our Sydney team welcomed over 1,000 visitors to the studio, hosting talks and guided tours throughout the day to inquisitive guests, who were keen to find out more about the design and the way we work.
Situated on level 43 of the iconic Harry Seidler-designed Grosvenor Place, a prominent landmark on the Sydney skyline, the studio offers sweeping views of the harbour and beyond. Using our own methodology, we applied strategy, design and delivery to the Sydney studio and global head office, to craft a beautiful, bespoke workplace.
The agile environment is designed to inspire and unite. The studio is comprised of a variety of work settings to support individual, focused and collaborative work, with a space that caters for a range of work modes and ultimately gives everyone the freedom to choose the work setting that best supports the task they are doing.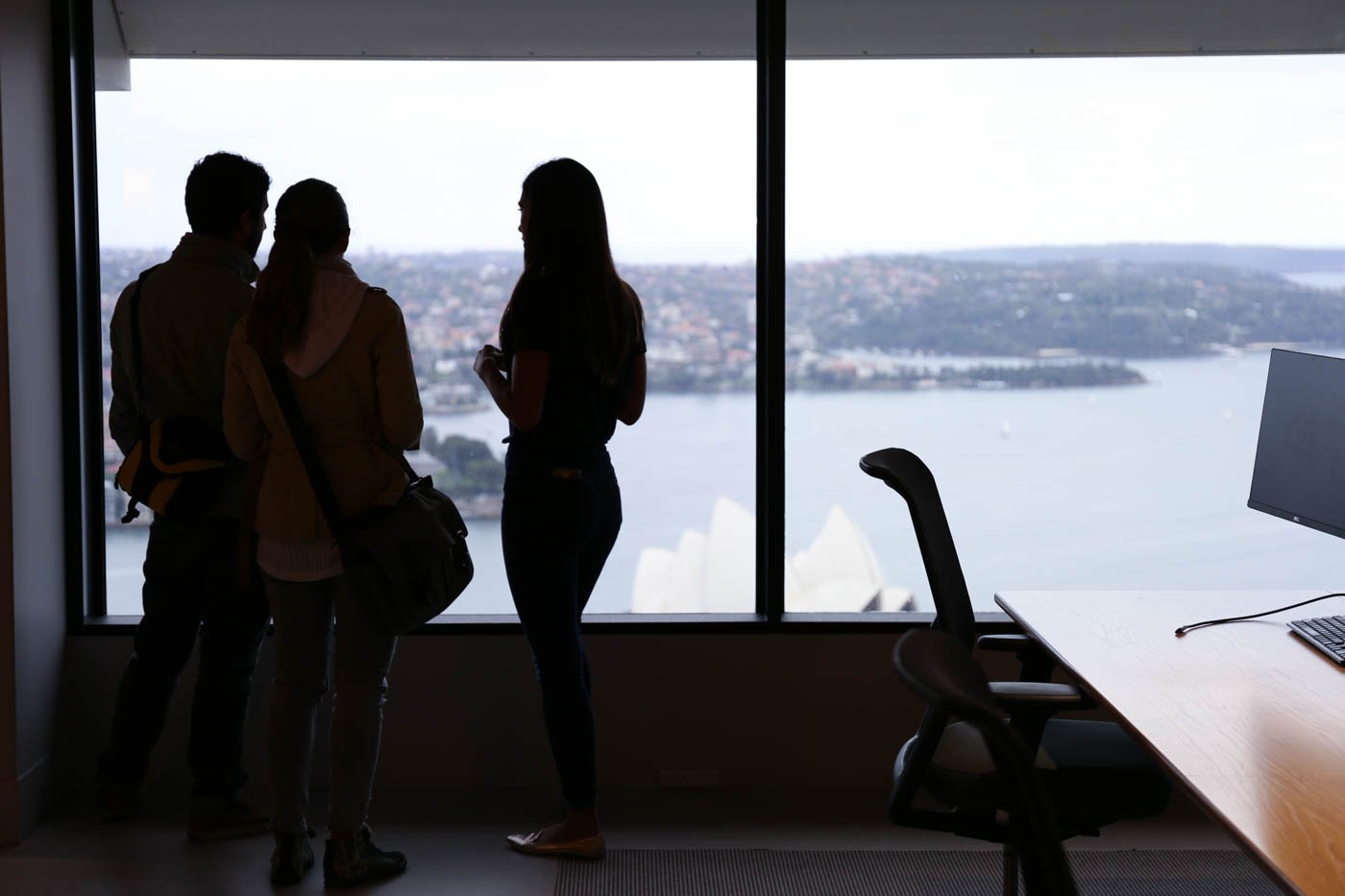 The building's unique curved floor plate, originally a design challenge, has become a key design feature of the studio. 'The Pavilion' connects the length of the floor plate and frames the view to the harbour; this unique hand-crafted structure complements the shape of the building, which was intended by Harry Seidler to be a 'camera on the view'.
Guests were inspired by our agile working behaviours and intricate design detailing, with the Sydney Open team commenting on the "overwhelmingly positive feedback" from the tours.