We are thrilled to see four of our projects receive industry recognition at awards in Australia and New Zealand this month.
Our team is passionate about delivering dynamic and inspiring workplaces for our clients to enjoy and thrive in. Every workplace we create is the culmination of months of hard work and dedication from our strategy, design and delivery teams working together to make the workplace vision a reality.
Driven X Design Awards - Sydney
Boston Scientific was awarded Gold at the Driven x Design Sydney Awards in the Interior Design Corporate and Commercial category. Their new workplace is a space for innovation, creativity and connectivity.
"We are so proud of the Sydney project and our continued partnership with Boston Scientific. Their new workplace is a space where their team can coexist and prosper, and bring the brand to life," said Cassandra Kirk, Associate, Design.
When we began the Sydney project, we already had a deep understanding of their people, culture, brand and business, having delivered over 17 projects and counting for Boston Scientific worldwide including Paris, Brussels, Sao Paolo and Vancouver. We were also recently awarded the Global Supplier Achievement Award 2018 which recognises excellence among the vast network of companies that Boston Scientific works with from a field of 2,000 suppliers.
Tim Dolan Global Director, Indirect Sourcing for Boston Scientific said "Over the past year Unispace has delivered over $33 Million of capital projects to Boston Scientific globally, following an approach that keeps us on budget and on schedule. Unispace is customer-centric and sensitive to the cultural requirements of Boston Scientific employee workspaces throughout the world. They ensure the change management aspects of our projects are carried out timely and in a very professional manner. We truly appreciate their partnership."
Driven x Design Awards - Melbourne
In Melbourne our work with Quintessential Equity was awarded Silver at the Driven x Design Melbourne Awards in the Interior Design Corporate and Commercial category. For Quintessential Equity there was no better representation of being a part of Melbourne than what was around them; from the Melbourne gardens and plane trees on Collins Street, to the sounds from the trams on the street. These elements and vistas influenced the configuration and materiality of the office space without any need for cliché laneways or graffiti walls.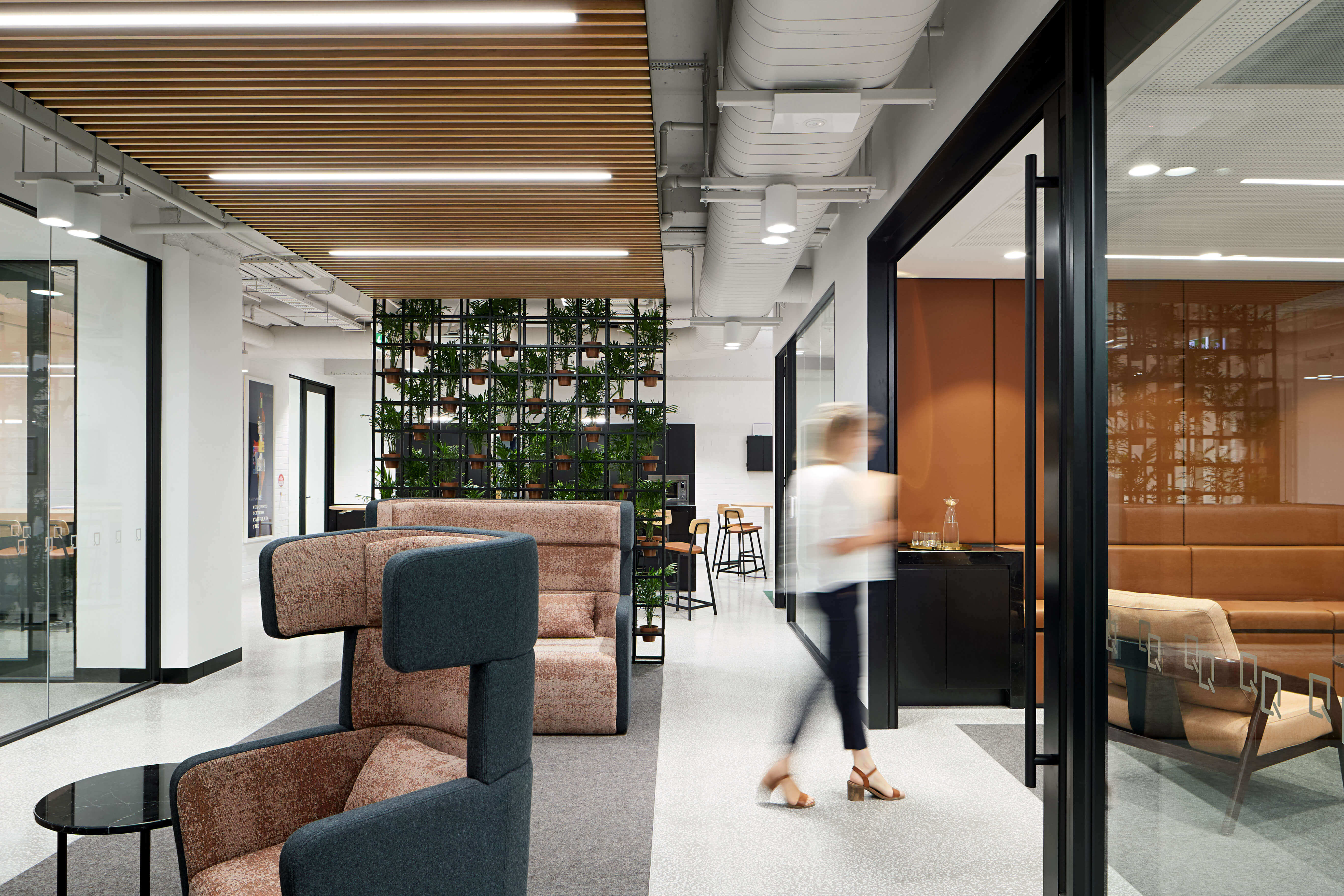 ArchitectureNow Interior Awards - New Zealand
In New Zealand we have been shortlisted in the ArchitectureNow Interior Awards for the BNZ Wellington Partners Centre in the workplaces under 1,000 sqm category and for UBT Auckland in the workplace over 1,000 sqm category. Harry Rowntree, Regional Principal, Design says "I am thrilled with this result. A big congratulations to the combined efforts of our strategy, design, delivery teams, and of course to our clients for their vision, dedication and trust." Winners will be announced later this month.