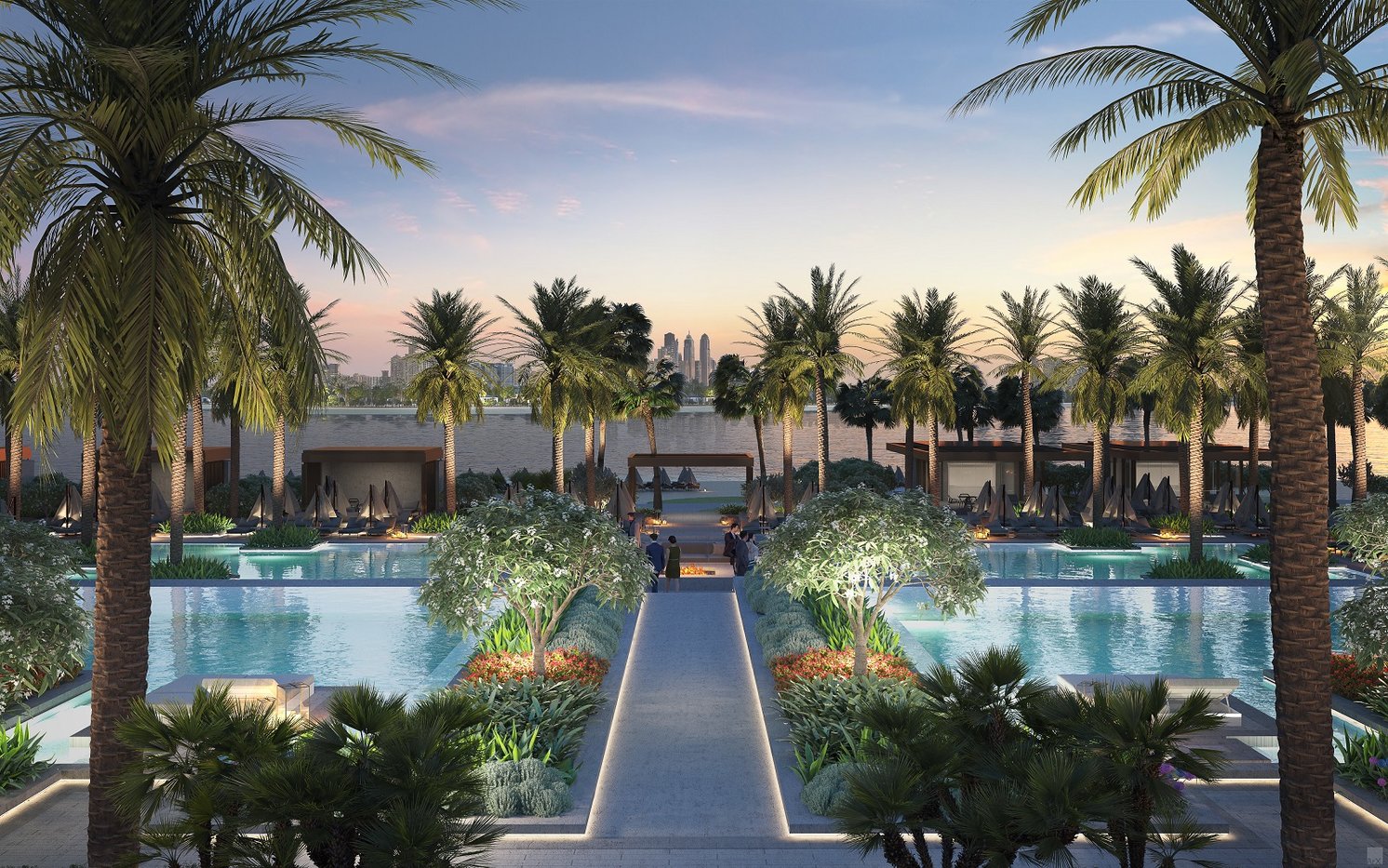 Last week, Unispace partnered with CoreNet Global for their 2023 East Meets West EMEA summit held in Dubai.
During this years' annual CoreNet Global summit, we held three discussions alongside a series of industry experts and renowned artist – Robert Vargas. We also held an evening event at Atlantis The Royal for our clients and CoreNet colleagues.
Read below to learn more about each session and event.
Is a Four-day Work Week Your Magic Bullet?
Antonia Walmsley, Regional Principal Design, explored the four-day work week and how the work environment is shifting and responding to employees seeking increased flexibility.
Following our recent Returning for Good survey, this session shared the findings from, as well as debated, the efficiency and impact of the four-day work week and explored the talent issues employers are facing today. Employees of all generations are seeking increased flexibility with a greater focus on their wellbeing and are looking to their employers for demonstrably impactful solutions – and fast.
Download the report to read more.
The Road to Resilience: Is Your Workplace Hindering Your Employees and Overall Business Growth?
Lawrence Mohiuddine, EMEA CEO, revealed and exhibited how resilience has become increasingly important for workplace success.
A resilient workplace connects colleagues, the brand, purpose, mission, and even individual passions. But creating an environment that supports resilience is challenging – though success stories certainly exist. Companies must proactively foster a workplace experience that empowers employees to feel resilient—unlocking positive outcomes for employees and employers alike.
This discussion showcased the findings that shed light on what resilience actually means in today's work ecosystem, and the significant role the office can play.


Art as a Change Agent in the Workplace Experience: Using Your CRE Remit to Drive Social Impact
Marjorie McCarthy, CMO and Lawrence Mohiuddine, CEO, were joined by LA-based muralist, Robert Vargas, to bring Art for Impact to Dubai, by discussing how you can use your CRE Remit to Drive Social Impact. The conversation began by walking the audience through our Orrick project, working together with the global law firm, Robert created an impressive space anchored with art that tells a powerful story of those women, putting the firm's values, intention, and impact on full display.
Robert Vargas then showcased his talent by drawing one of our CoreNet Global colleagues live to a full audience. The outcome was breathtaking and captivated the whole room.

Read more about our Orrick, Los Angeles project here.


Nobu by the Beach at Atlantis the Royal
During the summit, we hosted a networking event in the brand-new Atlantis The Royal hotel in Dubai, exclusively hiring their restaurant Nobu by the Beach.
We welcomed 100 of our clients and CoreNet Global colleagues where everyone had the opportunity to meet, unwind and network whilst discussing findings from the summit. Guests were treated to Nobu's famous Japanese-Peruvian bites, signature dishes and extravagant cocktails.

It was also a fantastic opportunity for everyone to see the brand-new Atlantis The Royal hotel and the G.A Group's design work in person. The G.A Group co-designed the project taking inspiration from the oldest inhabitants of the Arabian desert, the Bedouins.

Thank you to CoreNet Global for hosting a successful summit and we look forward to the next one, next year!