Astellas Pharma
With stunning views from the 31st floor of the Torre Emperador Castellana, Astellas Pharma's new workplace reflects the company's values by promoting collaboration and connecting colleagues.
A place for people
After the Covid-19 pandemic, Astellas Pharma was keen to create a workplace that would suit their people's evolving needs. They reached out to Unispace to create a bespoke design for their new office location.
To create an environment that works for their colleagues, we took the time to listen and understand what Astellas Pharma's employees wanted from their new office. We interviewed key stakeholders to align workspace needs with business drivers, and ran detailed employee surveys to better understand current and future working patterns. Our survey results highlighted the need to create a workplace focused on enabling social and collaborative activities.

Reflecting company values
Astellas Pharma was aiming to create a dynamic workplace that would support their vision and reflect their brand personality. The use of pastel colours and natural, warm materials provided a welcoming and calming experience. The consistent use of Astellas Pharma's colour palette throughout the workplace, mixing their primary and secondary colours, was used to enhance a sense of belonging between their people.
Agile space
Flexibility and adaptability were the key elements of this project. The space has been designed to include several agile environments, such as sitting booths, phone rooms, touchdown areas for informal meetings, a hive bar and a communal kitchen area.
An improved layout promoted incidental interaction between teams to help spark new ideas and foster innovation. With this new design, people were empowered to choose the type of space they want to work in according to their needs and type of activity.
Delivery excellence
We ensured a smooth transition from the first interview to handing over the keys by implementing internal cross-collaboration so that every detail was captured in the handover with Astellas Pharma. Our Health and Safety team consistently monitored the site with weekly visits and inspections to identify any potential challenges.
The result
Delivered in four months, Astellas Pharma's workplace is a welcoming and collaborative space made with their colleagues front of mind, with a long-term goal of retaining top talent.
Astellas Pharma was a big advocate in transforming their way of working to a modern and agile style. As result of the project's success, we are partnering with the company to transform more of their workplaces across Europe and North America over the upcoming months.
Reach out to us for more information
Client
Astellas Pharma
Service
Strategy
Design
Construction
FF&E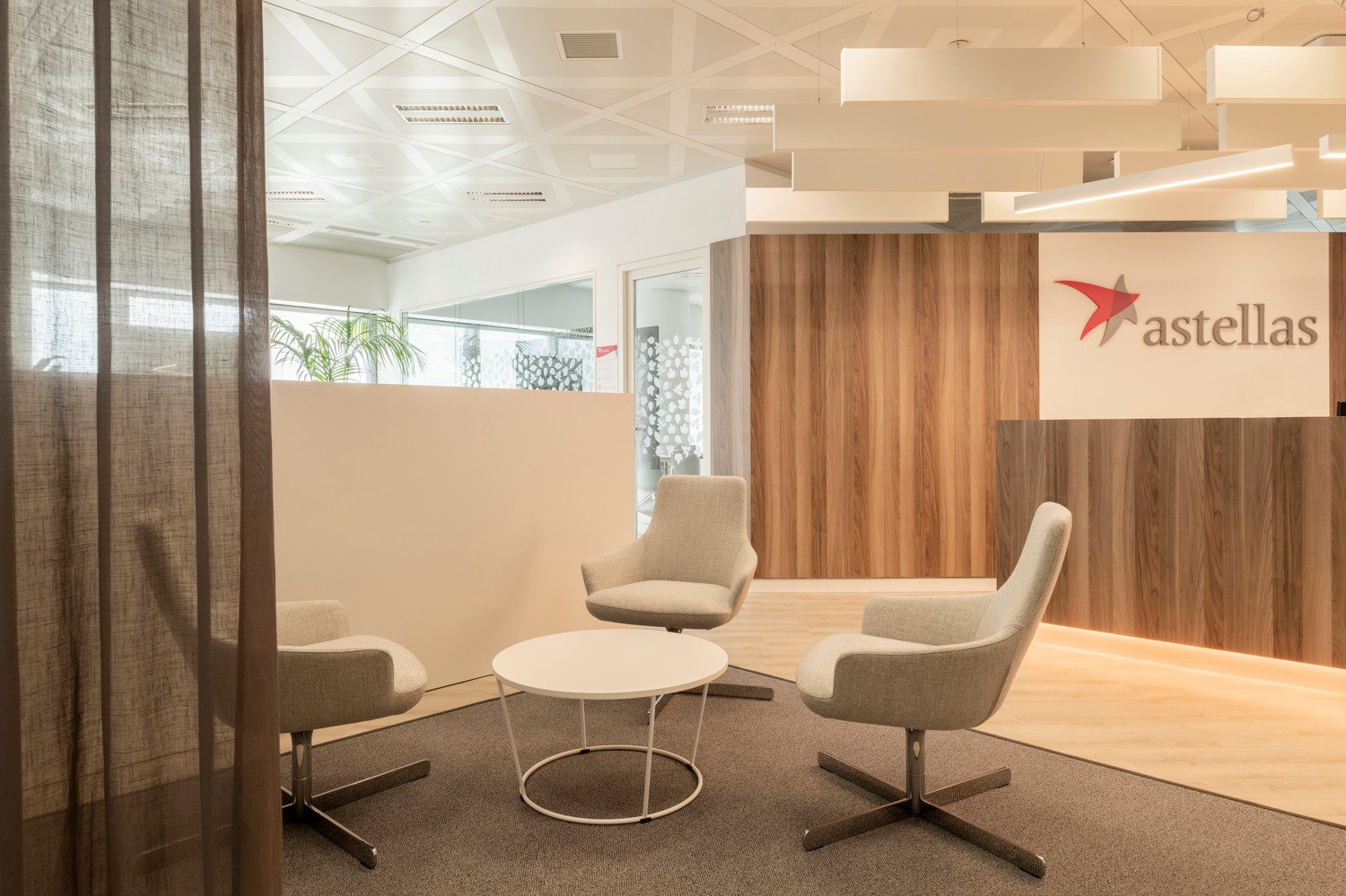 A warm and homely reception to welcome colleagues and clients.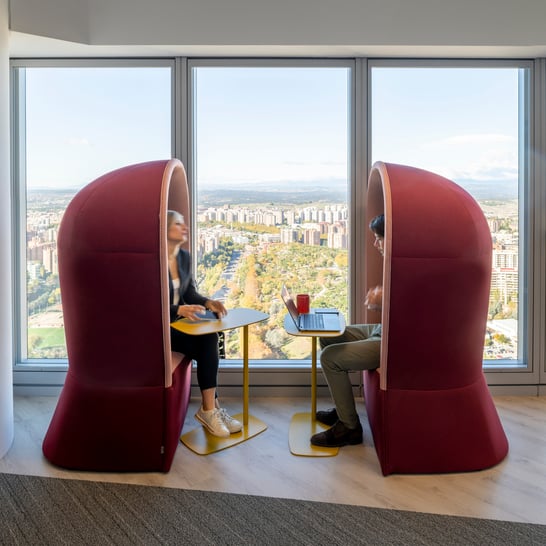 Stunning views from the 31st floor of the Torre Emperador Castellana.