Autodesk
A gallery that showcases Autodesk's innovative solutions while putting their customers front and center.
Creating a memorable showcase for Autodesk's innovative design solutions.
Autodesk makes software that helps designers and engineers build and manufacture innovative products and projects.
The goal in San Francisco was to create a design showcase that features some of the most innovative and provocative examples of design in various physical forms. Autodesk wanted a memorable customer gallery, using content that is relevant today and reflective of the future.

Immersive experiences that provides visitors with different levels of interaction.

To help Autodesk achieve their project goals, we designed the space as a showcase for examples of world-class design assisted by Autodesk products. The displays had to engage visitors at different levels of interaction, from graphic design to media to digital interactives while maintaining a logical, compelling narrative. To achieve this, we worked with Autodesk to develop a modular, custom exhibit display solution that put a unique focus on each artifact through a variety of immersive experiences.
Bringing Autodesk's product designs to life for their customers.
Typically, we are asked to tell client stories within an executive briefing center environment, but the objective of the gallery was to feature our customer's customer. This approach allowed Autodesk's authentic value to shine through without applying the typical sales lens. Autodesk customers were able to put themselves in the picture by experiencing the successful outcomes of others in their industries, with tactile examples of how unique ideas are born and then made real.
Reach out to us for more information
Client
Autodesk
Location
San Francisco, CA, USA
Service
Concept Development
Front-End Development
Brand Strategy
Creative Direction
Environmental Design
User Experience
Back-End Development
Art Direction & Design
Motion Graphics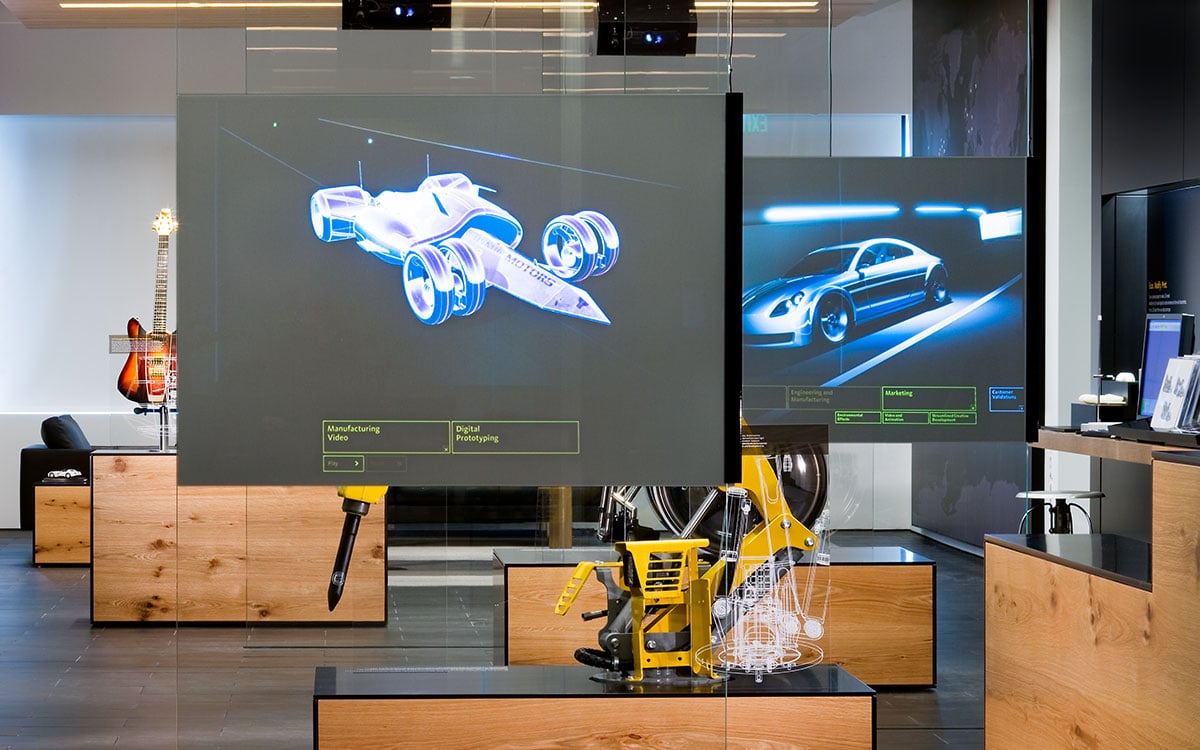 This gallery display highlights how Autodesk design solutions aided in car manufacturing modeling.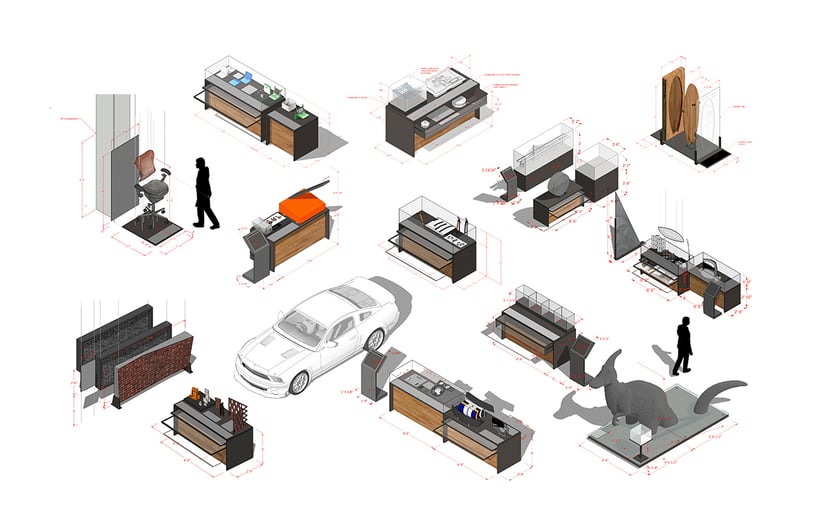 These fixture designs illustrate our process of integrating the story of how Autodesk empowers greater design possibilities.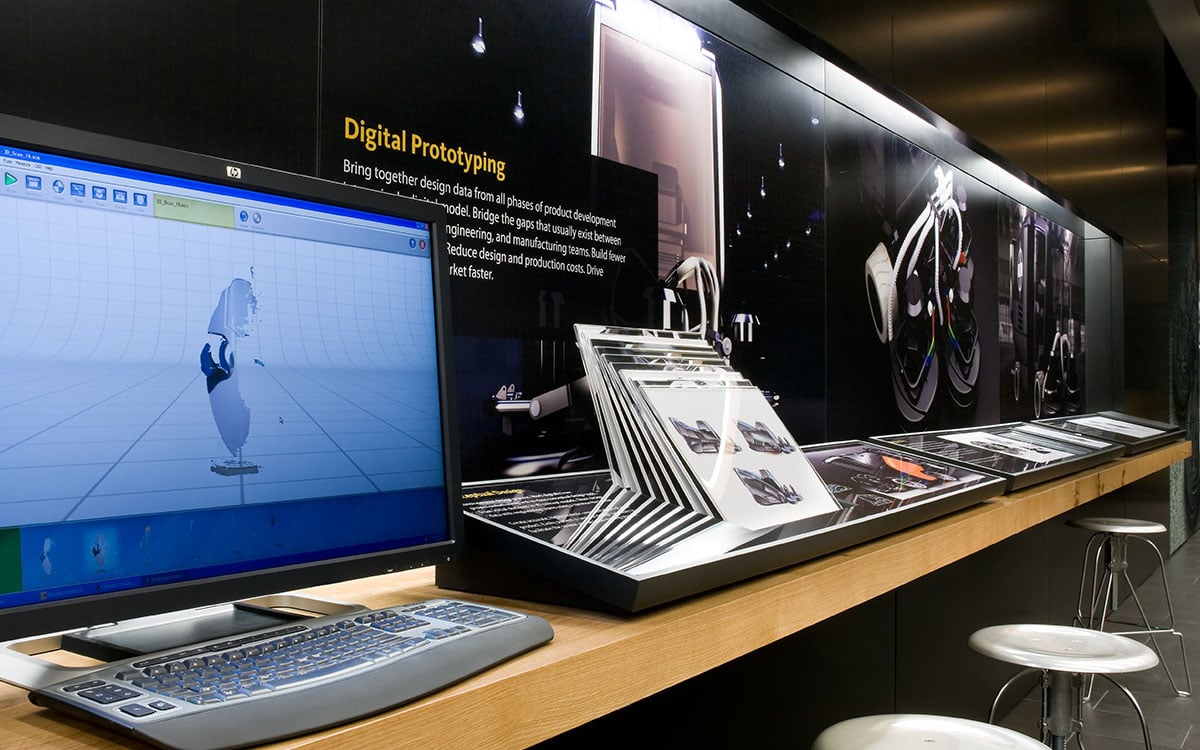 This display details a 3D printing demonstration utilized in rapid prototyping.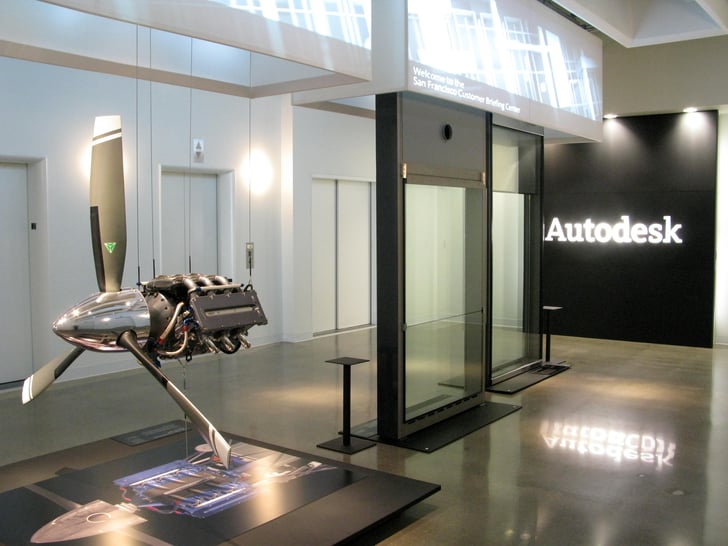 Elevator lobby incorporates projecting mapping on ceiling clouds made from canvas, alongside a suspended aircraft engine designed with Autodesk software.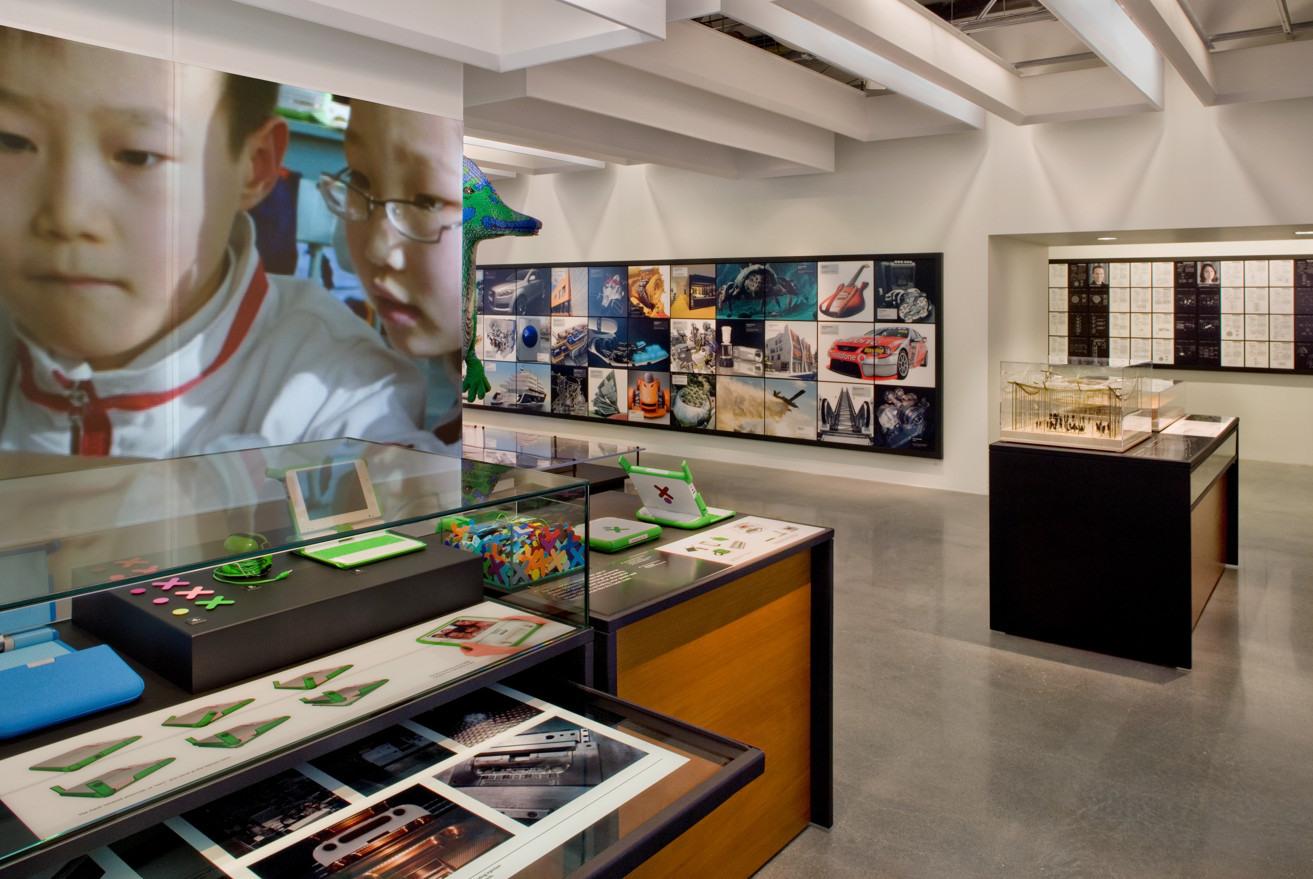 Artifact display showcasing project-specific physical content reinforces the product designs that Autodesk makes real.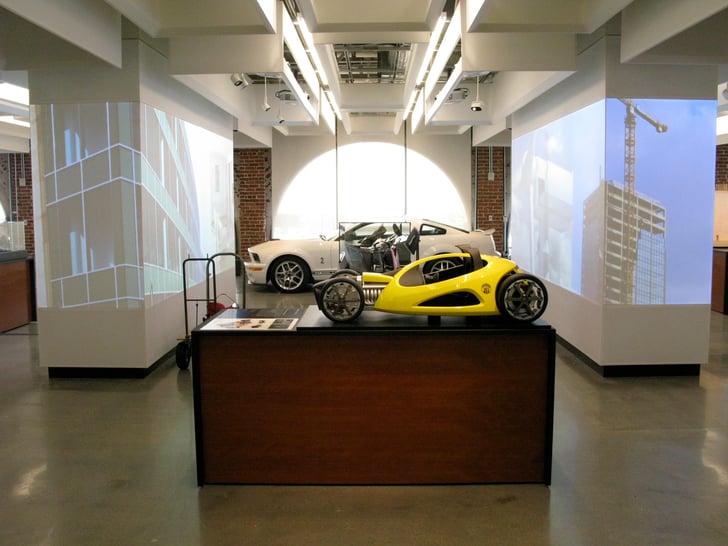 Parts for a Ford Shelby GT500 build visitor understanding of how Autodesk is utilized by clients to put their ideas into production.