Ford
Functional, reliable, technological and robust. We identified Ford's four main pillars and translated them into their new workplace to represent the company's philosophy and iconic brand.
Understanding Ford
Whether it's for their clients or colleagues, Ford, one of the most recognised multi-national automobile manufacturers globally, has always put the needs of their people first. It was therefore vital for the company to create a workplace that enhanced the overall wellbeing of their people.
Enhancing Ford's unique identity
We wanted to reflect Ford's brand identity and core values of functionality, reliability, robustness and technology into their new workplace to celebrate their people and the company's iconic history of engineering. We translated their four key pillars into the design by integrating solid hardwood baffles in the reception to represent the robustness of the brand's products.
The functionality of Ford's vehicles was reflected in the kitchen, with its stylish yet practical terrazzo backsplash, metallic black lacquering and wood effect laminate flooring, as well as in the meeting rooms, through the use of slalom acoustic and partition systems. By integrating high quality materials with state-of-the-art technology throughout the space, the result was effortlessly Ford.
Boosting collaboration
The multi-functional kitchen area provides a modern and open space for the team to come together and socialise and can also be used for informal meetings throughout the day. The working area was designed as open plan to ensure connectivity between teams, with private nooks added, such as small meeting rooms and booths, to provide quiet spaces for those who need to focus.
Delivery excellence
We ensured a smooth transition from the first meeting to handing over the keys by implementing internal cross-collaboration so that every detail was captured in the handover with Ford. Our Health and Safety team consistently monitored the site with weekly visits and inspections to identify any potential challenges.
The result
The final workplace is a flexible and collaborative workplace designed to reduce stress, increase productivity and celebrate their brand identity by combing their four main pillars together into the design.
Reach out to us for more information
Client
Ford
Service
Design
Delivery
Construction
FF&E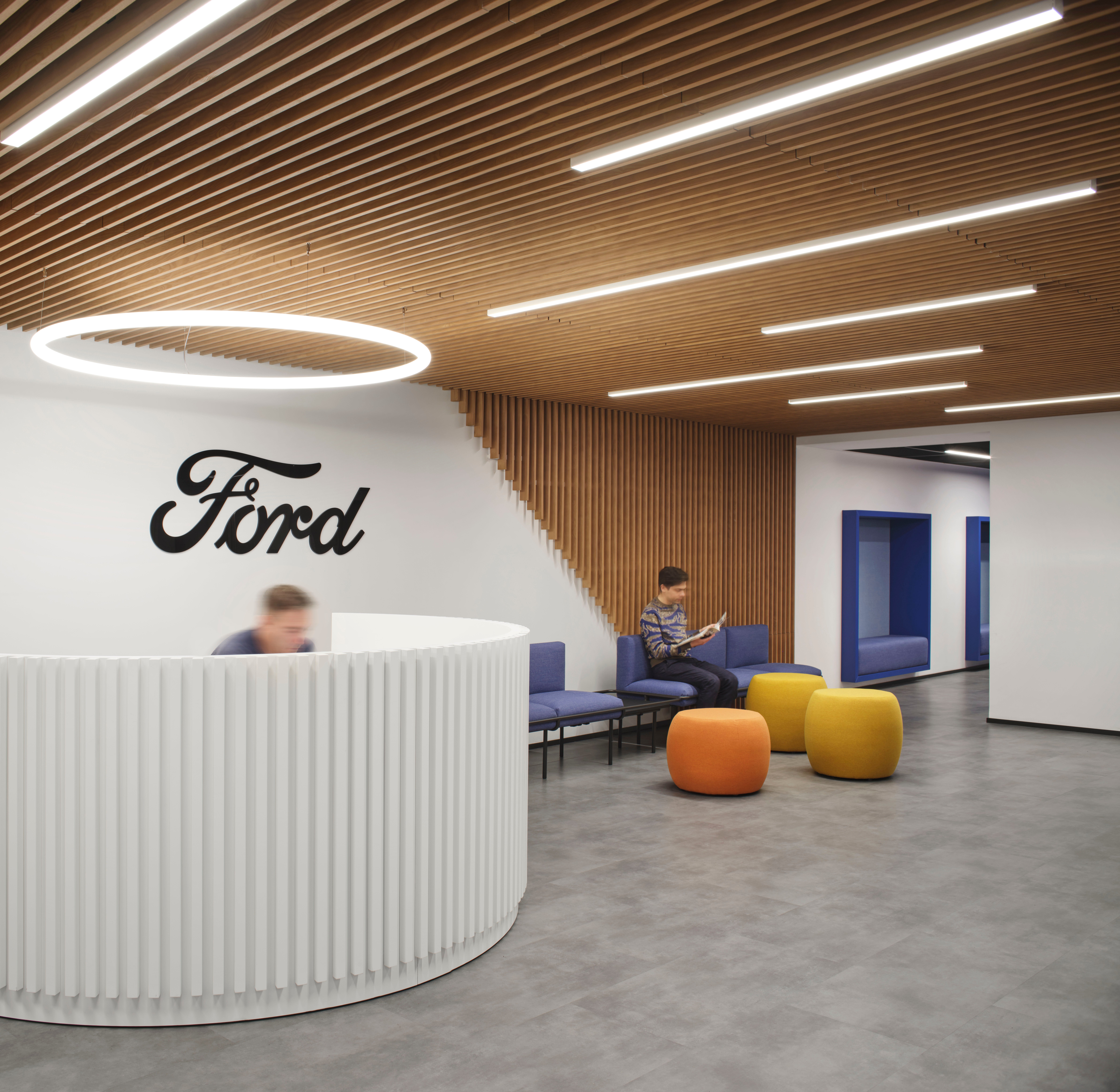 An Italian touch
To connect Ford with the Italian culture and create a unique environment, we harmoniously merged Ford's brand guidelines with Italian touches, such as decorative wallpapers, natural leather, elegant yet informal furniture and coloured soft accents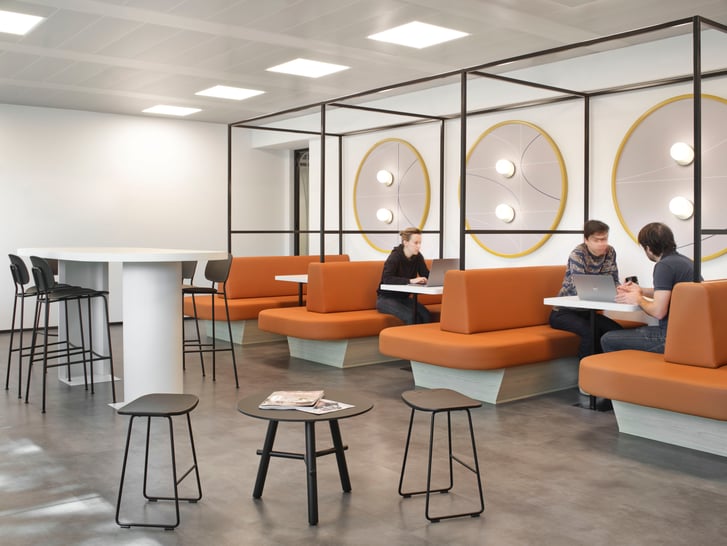 Our local knowledge
Looking to refurbish their existing space, Ford was impressed by our solution-focused approach and our exceptional local expertise.

Having previously worked in Woliba Business Park where Ford is based, our team had an in-depth understanding of the building to achieve the best quality outcome.