Fortinet
Unispace was Fortinet's partner of choice to support in the creation of their new space following a period of continued business growth.
Following initial success in Rome, the Paris project kicked-off prior to the initiation of a third venture in Milan, which for client reasons was fast-tracked and completed in advance. Far from being an issue, this is an effective example of Unispace's ability to deliver multiple projects in tandem for the same client across different geographical locations. An integrated approach in action!

A space measuring 1,640 sqm, Unispace was Fortinet's partner of choice to support in the creation of their new space following a period of continued business growth and the need for increased workspace services, in addition to a general desire for a workspace of a more contemporary style that is better suited to present day working practices.
Project objectives
Measures of success in the case of this project centered primarily around encouraging team members back into the office post-pandemic, as many had become accustomed to working from home. Secondly, it would be important from a design perspective to ensure that the workspace be immediately identifiable as Fortinet. A common design thread that links one office to another, but with enough originality to provide the space with an identifiably Parisian identity.
Sharing design insights
To this end, inspiration was taken from completed designs compiled by the Unispace team in Italy, who had previously worked on the projects in Rome and subsequently, Milan. This encouraged collaboration not only between the Unispace team based in Paris with Fortinet, but a joint exercise in knowledge sharing between studios in Paris and Milan. A perfect example of our single resource, multiple location approach to completing projects.
Unispace had previously developed a set of design guidelines with Fortinet with whom the relationship extends beyond the delivery of just one project. As a strategically key client, Unispace supported the teams at Fortinet in the creation of universally applicable design guidelines that provide the basis for future space design across their full portfolio of real estate.
The build
Throughout the construction process, Fortinet real estate teams, based in the UK, had constant access to Procore and OpenSpace; Unispace's preferred construction technology that (in the case of the former) facilitates access to all documentation, drawings and certifications, as well as on-site progress and developments in real time video footage where the former is concerned.
With world events weighing heavily upon project logistics, the building itself presented a number of challenges to timely delivery. Located within "Tour Alto", a high-rise, circular building, the space was slightly out of the ordinary, which added to the interest and challenge of project delivery, but which also meant that there were very stringent requirements to be met with regard to fire regulations.
Looking to the future
As a key client for Unispace, the journey with Fortinet by no means stops in Paris. The Tour Alto project was an important workplace for Fortinet given its proximity to the all-important cyber security campus resource, which will no doubt set the organisation up for success across metropolitan France as part of its ongoing success story. The next chapter in the partnership between Unispace and Fortinet successfully took place in Madrid with additional projects already in preparation.
Reach out to us for more information
Client
Fortinet
Service
Strategy
Design
Construction
Delivery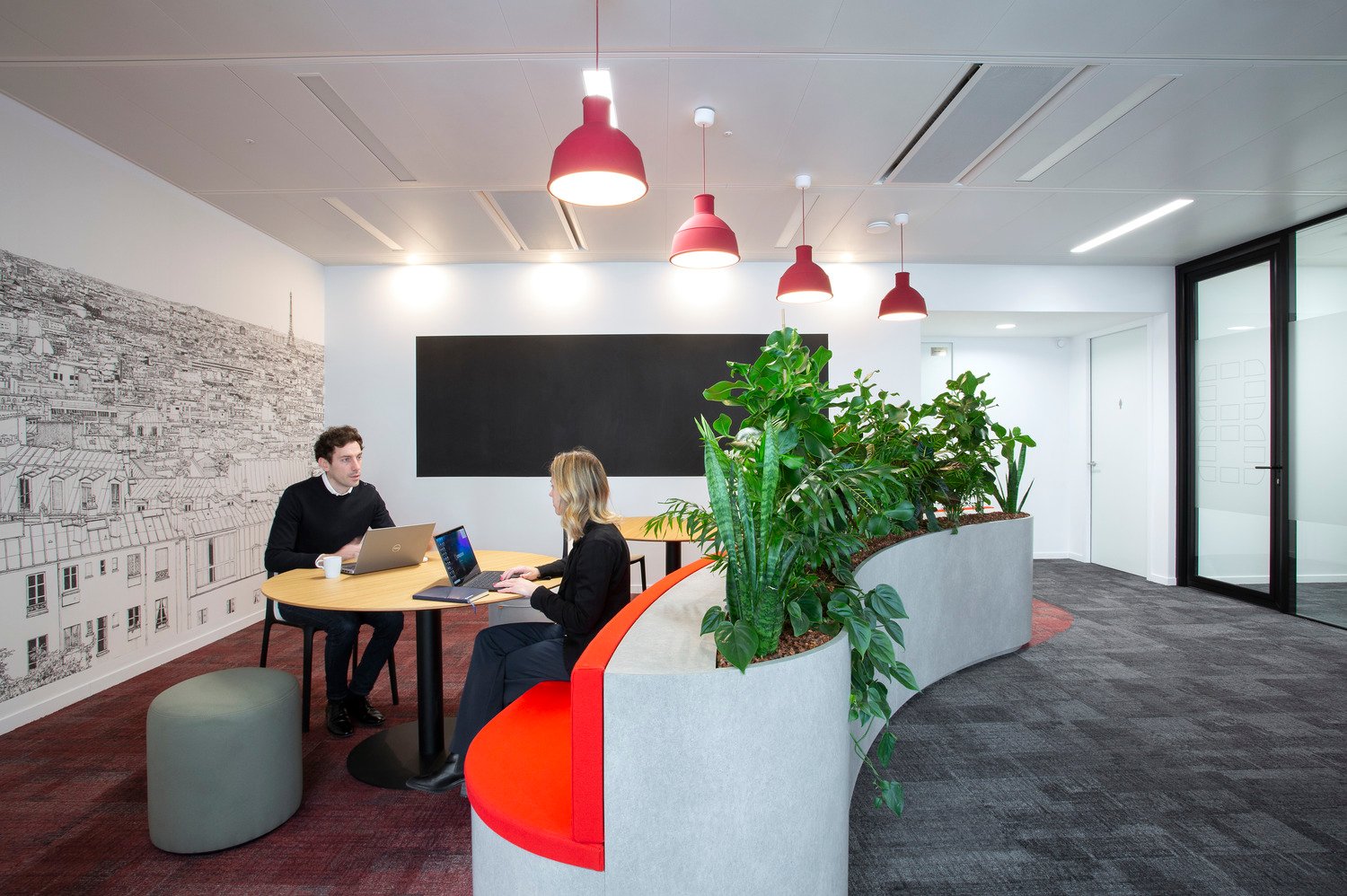 A client lounge, drop-in space and front of house meeting areas were also incorporated into the design.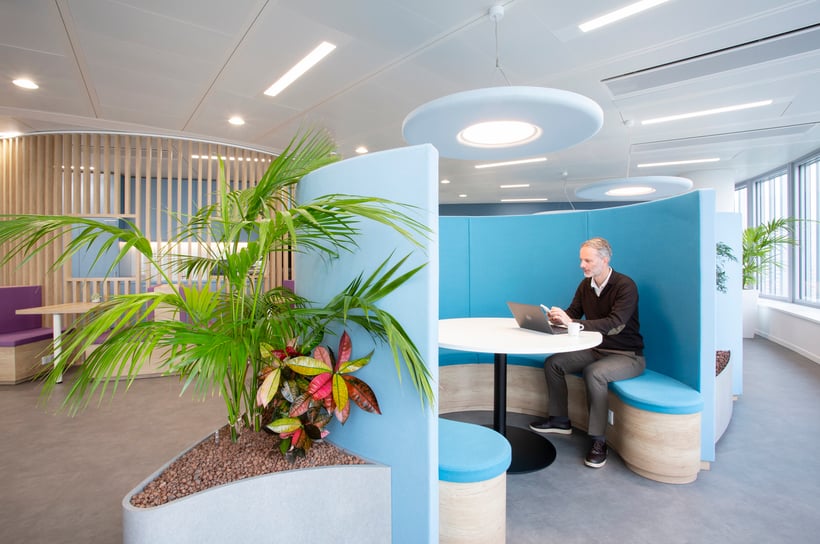 The design compiled a variety of space typologies that included a demonstration space in order for Fortinet to be able to demonstrate to their clients the scope and capabilities of the services that they as a business provide.

Additional features of the spatial design include zoned focus and collaborative areas that would permit a workplace culture centered around flexibility, while simultaneously retaining a number of partitioned, private meeting rooms for times when confidentiality is the priority of the day.