Hogan Lovells
Challenging the norm to create a pioneering project that demonstrates 'the art of the possible' for Hogan Lovells.
Future-proofing Hogan Lovells' space for exponential growth and rapid evolution
Hogan Lovells engaged Unispace to undertake a game-changing project, transforming their offices into the workplace of the future.

Unispace led a robust strategy initiative to collect tangible data points from Hogan Lovells' leadership, key stakeholders, and employees. Growth emerged as a major change driver and impact on the workplace. To match growth with their built environment, Unispace assessed how best to transcend the traditional, siloed office concept.
Pushing the envelope to create a workplace of the future
Unispace designed an interchangeable environment, providing a variety of spaces that easily adapts to specific tasks, aiding flexibility, scalability, and cost-effectiveness. 69% of Hogan Lovells' staff noted that face-to-face interaction was crucial for optimal business operations, and Unispace focused on delivering a collaborative workspace.
To ensure that the Hogan Lovells' legal workplace meets proper file storage and client confidentiality requirements, Unispace's design assigned each lawyer ownership of their storage, desk, and chair.

Unispace also innovated a unique desk configuration that mitigated noise, supporting client confidentiality in an open-plan workplace.

Thoughtful amenities are a major differentiator
Designed to an adaptable grid system, the space modules can easily become open plan, with meeting rooms switching to drop-in offices or quiet rooms switching to mini-project spaces. We also designed The Forum, a project briefing space for training and discussion, and The Hive, a fun putting green for more informal meetings and team bonding.

The aesthetic portrays Hogan Lovells' position as a global top 20 law firm. We created a palette that was comfortable, sophisticated whilst subtly linking to the global identity.
Reach out to Douglas Taylor-Saunders for projects in the UK
Client
Hogan Lovells
Service
Strategy
Design
Construction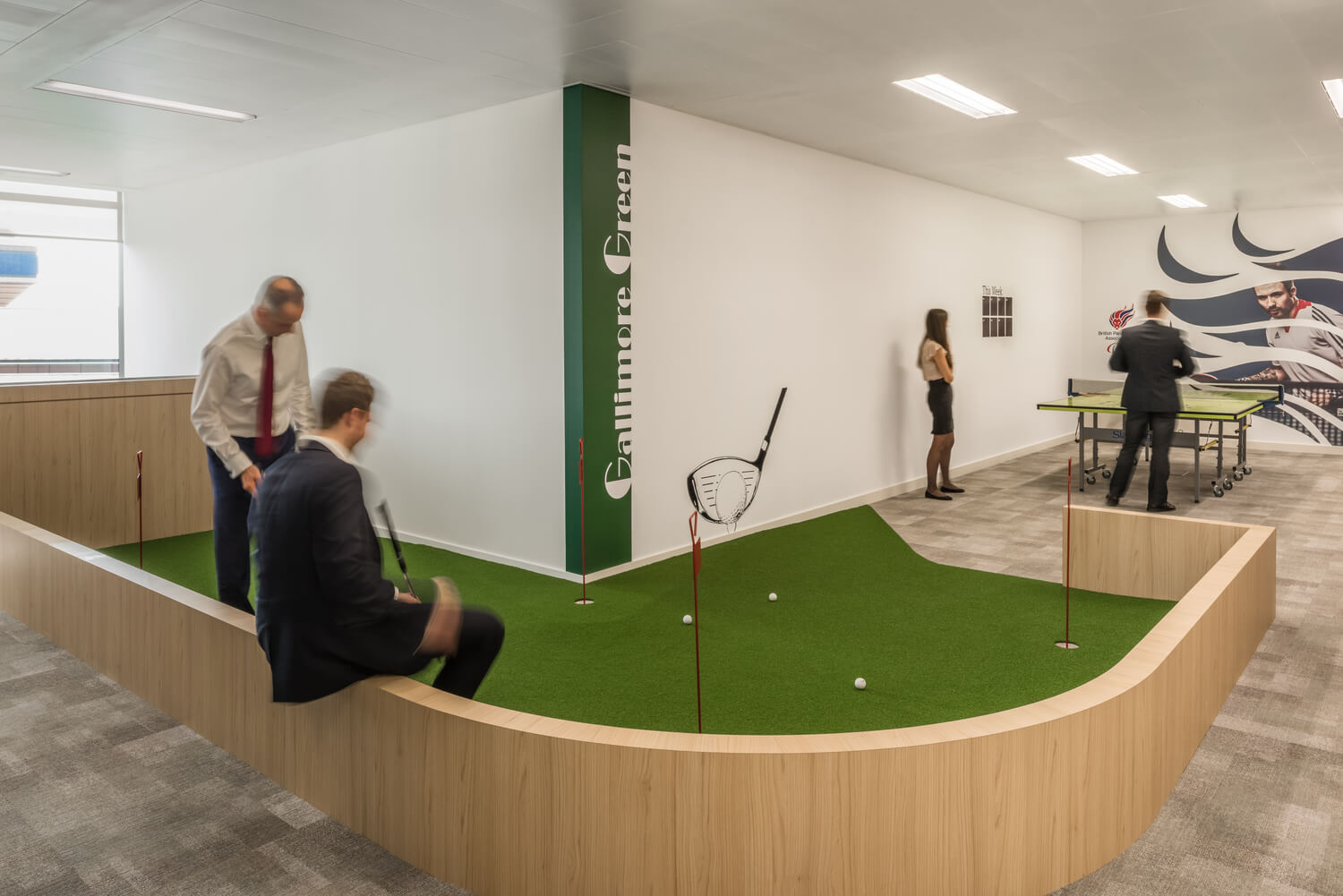 The Hive includes a putting green that serves as a space for informal collaboration and team bonding.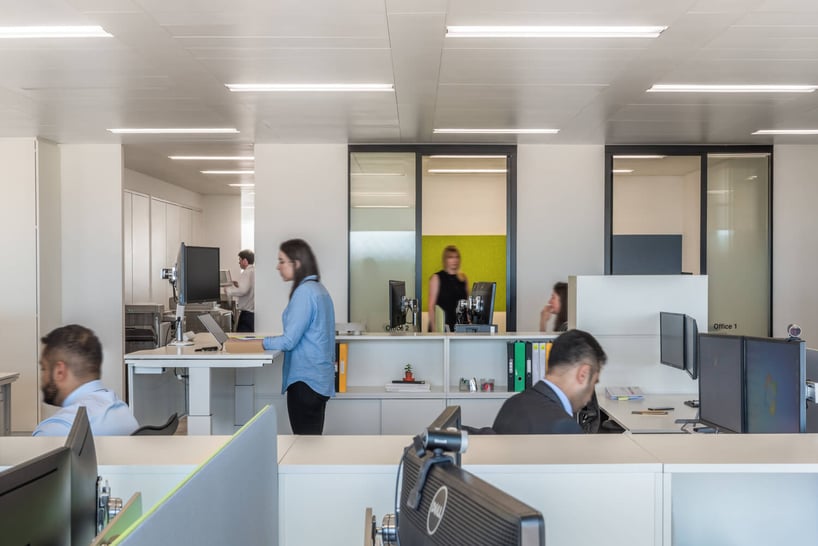 An open, adaptable plan that provides visual transparency and connection while providing space that meets their storage and confidentiality needs.