Hudl
When pioneer games and match analysis company Hudl wanted to redesign their first office in Italy, they had an established view and some specific requirements. We looked to their branding and global office aesthetics to create a workplace that offers fun, informal and sociable spaces.
Creating space where people connect
Working with Hudl's architects based in Lincoln, Nebraska, this cross-border collaboration aimed to create a sport-focused, vibrant environment. Following Hudl's global office concept, the breakout area has become the true focal point of this new office by reserving a generous part of the workplace for Hudl's people. By dedicating space for relaxation, socialising and casual catch-ups, teams can come together in a variety of ways.
Global collaboration
This project was completed during a global pandemic, with travel made impossible as a result of national lockdowns. This meant communication and cross-border collaboration was paramount, working with teams across the United States and EMEA to demonstrate progress and agree approaches. The Unispace design team also made use of modelling software Revit, enabling stakeholders everywhere to visualise the project in 3D.
A home in Chiavari
The resulting office in Chiavari enables Hudl's team to enjoy a space that they can call home. It fully represents their global brand, and brings colleagues together, whether they're collaborating, socialising, presenting or meeting a client.
Reach out to us for more information
Client
Hudl
Service
Design
Delivery
Construction
Awards
SBID International Design Awards | Interior Design - Office Design Under 2,000 sqm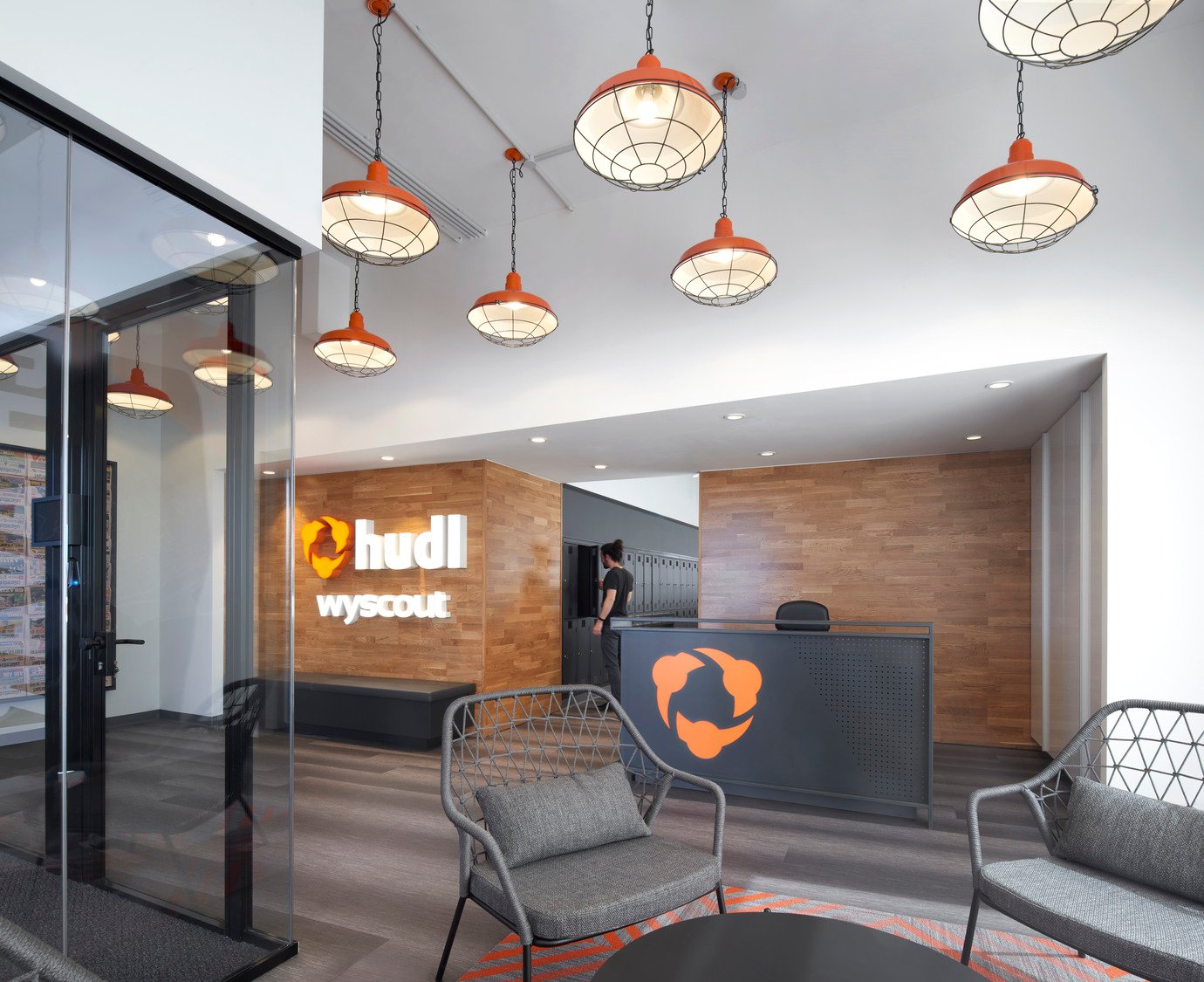 A design that's centred around sport
Reflective of Hudl's sports-focused work, we added sociable features like table tennis to give people an opportunity to take a break from their desks, and build bonds within teams. Wall graphics throughout the space reflect Hudl's branding and vibrant colour palette, as well as bringing in elements from the wider world of sports.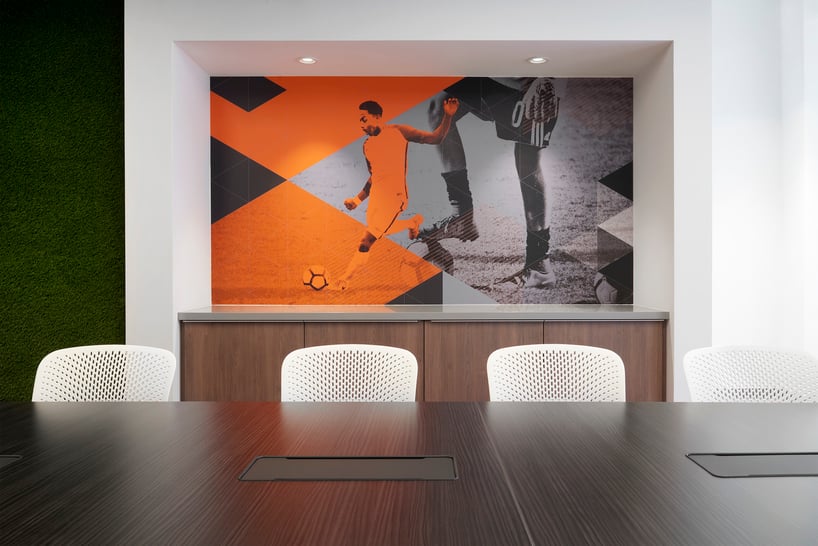 Every single detail is designed to reflect what's at the heart of this brand – from the astroturf walls that are reminiscent of a football pitch, to the basketball court floor in the reception area and locker-room tiles in the kitchen