The One CSS campus consolidation brings multiple medical device subsidiaries of Johnson & Johnson onto one campus.
Implementing their internal workplace guidelines called Workplace Innovations, this renovation transforms the outdated, traditional office park into an agile, collaborative work environment.

The combined offices of five J&J companies will increase campus staff by 200% and increase occupied floors from 7 to 10.

With business groups in southern California spread across Menlo Park, Santa Barbara, Irwindale and Diamond Bar, in disorganized and often partly empty buildings, J&J realized their current real estate approach could be improved. Deciding to consolidate departments onto one underutilized campus, they saw this as an opportunity to implement a more progressive work environment. These changes allow them to increase capacity while reducing their real estate holdings.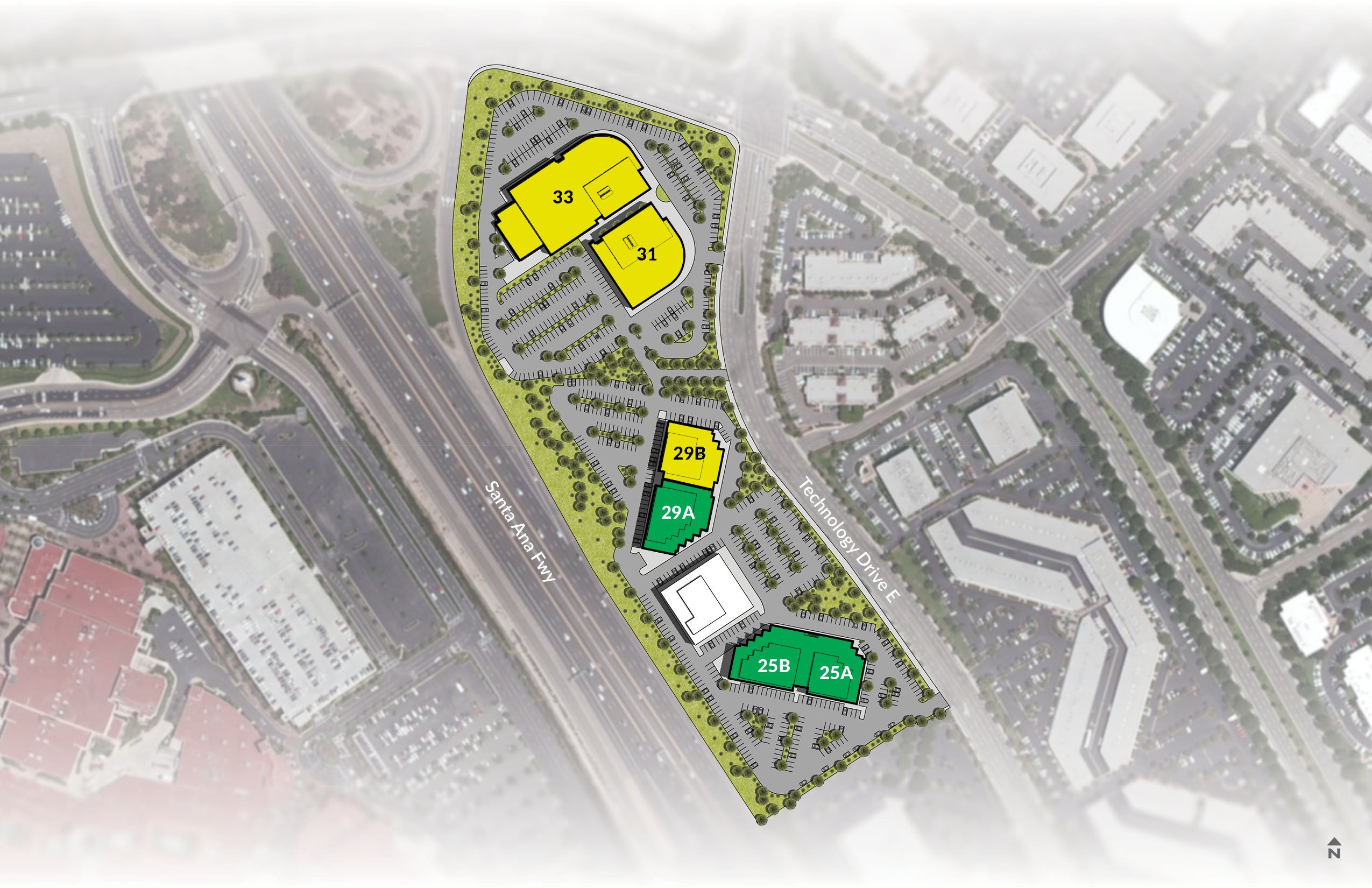 Building 29 for example is a hybrid laboratory, training space and office space, which balances dedicated training areas with flexible spaces that facilitate a wide range of training scenarios and equipment in a compact environment.
In line with the J&J workplace guidelines, the renovated buildings are divided into "neighborhoods" with dedicated amenity and meeting spaces. The main goal of the design is to create a collaborative work environment that maximizes space, minimizes churn costs, eliminates status assignment discrepancies and allows for future growth.