Johnson & Johnson
The One CSS campus consolidation brings multiple Johnson & Johnson (J&J) subsidiaries into one optimized location.
Optimizing J&J's real estate by combining offices into one location
J&J needed to implement their internal workplace initiative, Workplace Innovations (WI), to renovate their outdated, traditional office park into an Agile, collaborative work environment.

J&J's vision was to get their subsidiary companies (ASP, Acclarent, Mentor, and Biosense Webster Inc.) onto one campus, increasing their collective staff to 200% (1,200 people), and an increase in occupied floors from seven to ten. Their business groups were currently spread across Southern California (Menlo Park, Santa Barbara, Irwindale, and Diamond Bar), underutilizing the J&J campus space. Realizing their current real estate approach could be improved, J&J set out to optimize their space.
Delivering a modern campus that enhances the employee experience and implements J&J's Workplace Innovations (WI) initiative
J&J viewed their office space consolidation as an opportunity to create a more progressive work environment. This redesign increased capacity while reducing overall real estate holdings and associated costs.
In line with the WI guidelines, Unispace renovated buildings to be divided into "neighborhoods", with dedicated amenity and meeting space. The design creates a collaborative work environment that maximizes space, minimizes churn costs, eliminates status assignment discrepancies, and allows for future growth.

Building 29, for example, is a hybrid laboratory, training, and office space, which balances dedicated training areas with flexible spaces, allowing a wide range of use in a compact environment. Operable walls facilitate opening and dividing of space, and a robust audiovisual system enables lab procedures, providing a sterile environment while trainees and others view from a separate room.

The lab has a range of sterilizers, cardio arrhythmic equipment, and a full anatomy lab. The layout includes equipment and procedures for a Biosafety Level 2 (BSL-2) laboratory, including locker rooms, a sealed gowning area, a lead-lined laboratory space, and equipment to facilitate waste processing.

This project was awarded the LEED Silver Certification.
Reach out to us for more information
Client
Johnson & Johnson
Service
Strategy
Design
Construction
Awards
Calibre Design Awards, IIDA SoCal – Work Extra Large, Finalist – 2017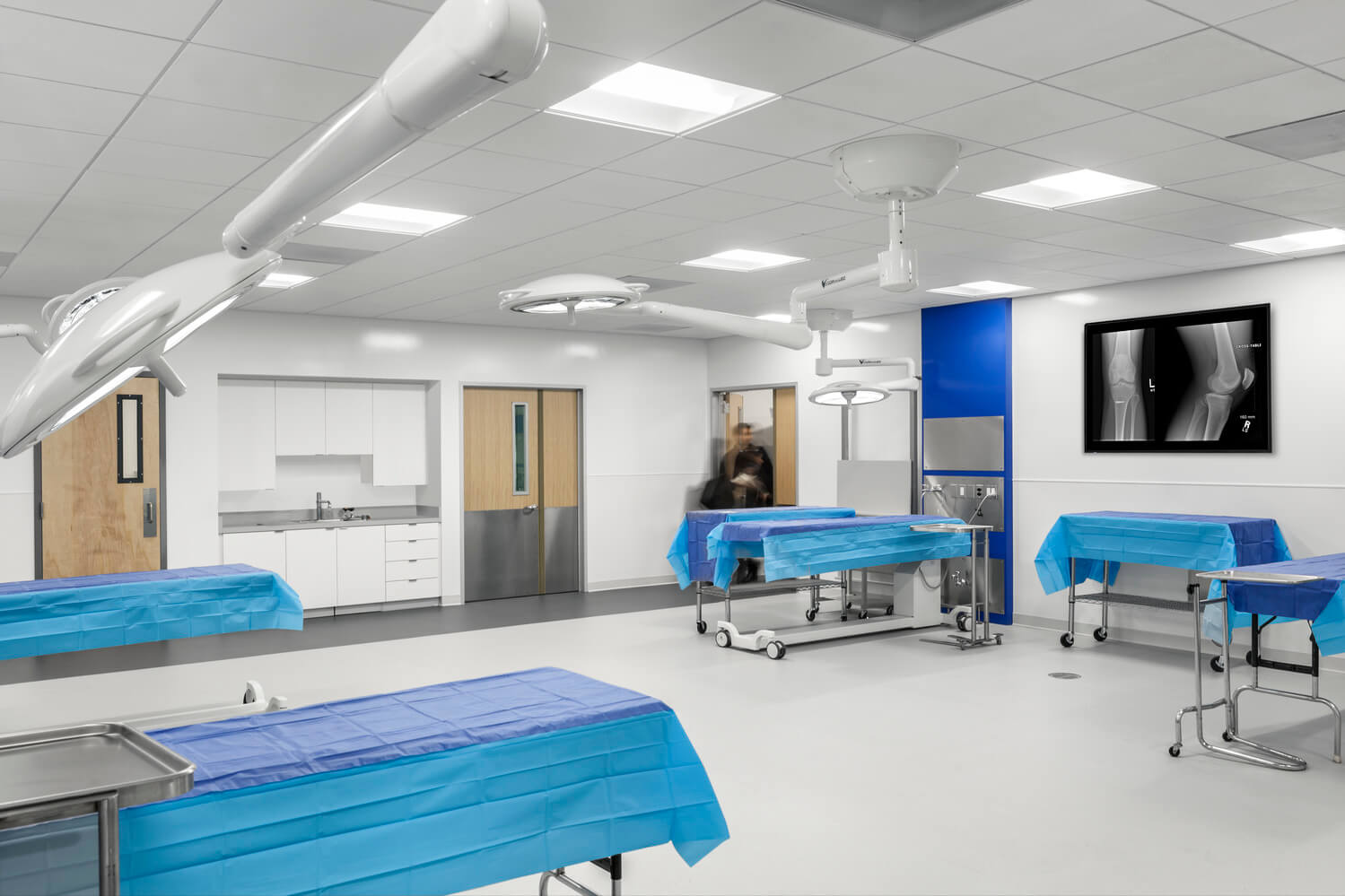 The lab itself includes a walk-in cooler, a specialized window to pass equipment and samples through, static-resistant tile finishes, and non-stick/slip surfaces.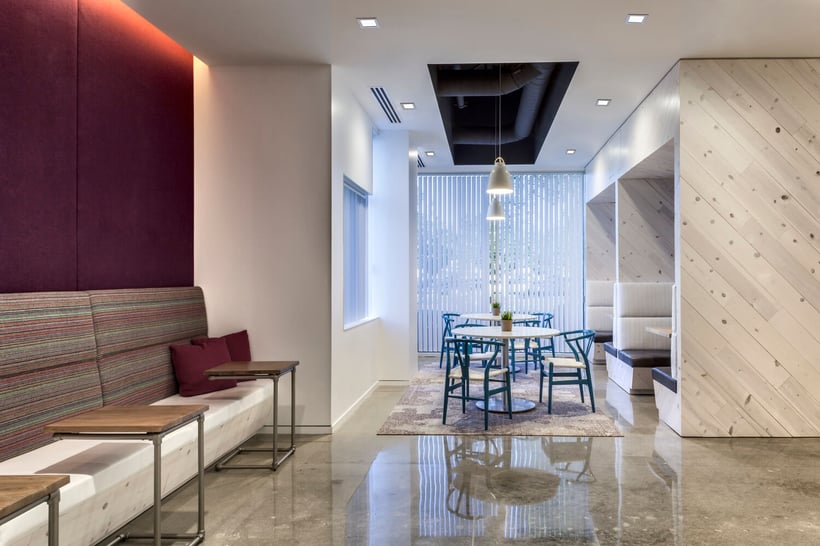 The floor consists of a new lobby, café/break out area, VIP/customer experience suite, flexible training rooms, and meeting areas.