Pernod Ricard
Informing Pernod Ricard's relocation decision and creating a flexible workplace that promotes cross-collaboration and lives their brand.
Developing a stay vs. go analysis to inform Pernod Ricard's future workplace
Pernod Ricard is a global wine and spirit group with 240 a portfolio of more than 50 premium brands. They engaged Unispace to help uncover what they needed in their new workplace.

Unispace co-created a workplace business case with Pernod Ricard's leadership team, determining that a relocation from their existing location was optimal for their business goals.

During the strategy phase, we explored future workplace options through workshops, a SpaceData survey, and a space utilization study, to understand Pernod Ricard's current workplace, work styles, and functions. Through our engagement, we uncovered that they needed a space to live the brand, be convivial, drive innovation, create an active and sustainable community, and promote connection and collaboration.
Consolidating underutilized space into a dynamic, future-proofed workplace
To support Pernod Ricard's goals, we recommended an Activity Based Working (ABW) style that could adapt for future growth. After prototyping a number of hypothetical test fits, we confirmed the reduced 2,500 sqm would meet all of the project objectives.
The new workplace is designed around two neighborhoods anchored at the end of the floor plate. The space eliminates offices and assigned seats and introduces a variety of spaces, including collaborative hubs and meeting rooms to accommodate different work styles and embody Pernod Ricard's brand and values.
Delivering a cutting-edge workplace on time and on budget
Unispace also undertook the project and construction management for the fit out. Our team had extensive knowledge of the Barangaroo precinct, enabling us to deliver the project on time and on budget.

The Pernod Ricard team was operational within one hour of moving into their new workplace. The move has empowered their employees by giving them the freedom to work where they want. The flexible space has allowed them to break down silos and freely cross-collaborate.
Reach out to us for more information
Client
Pernod Ricard
Location
Sydney, Australia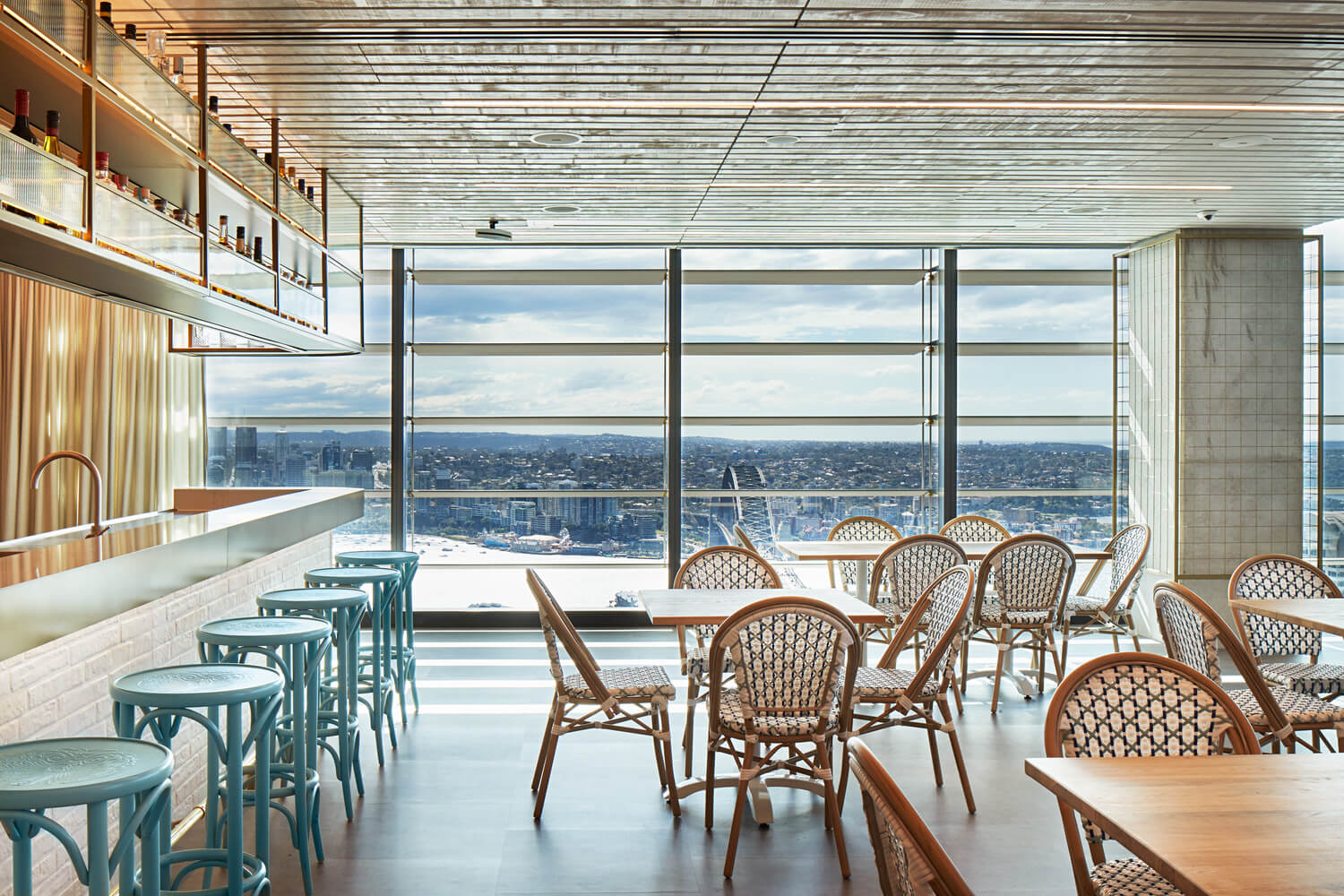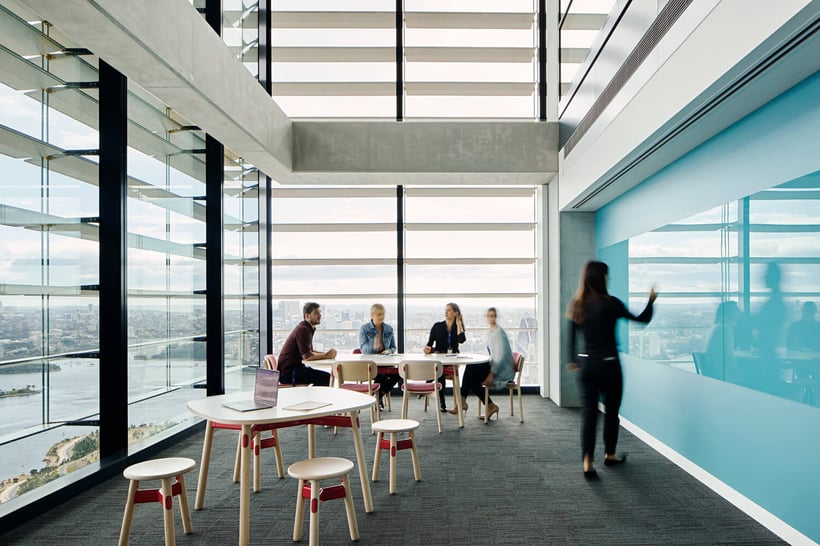 Collaboration spaces feature throughout the office.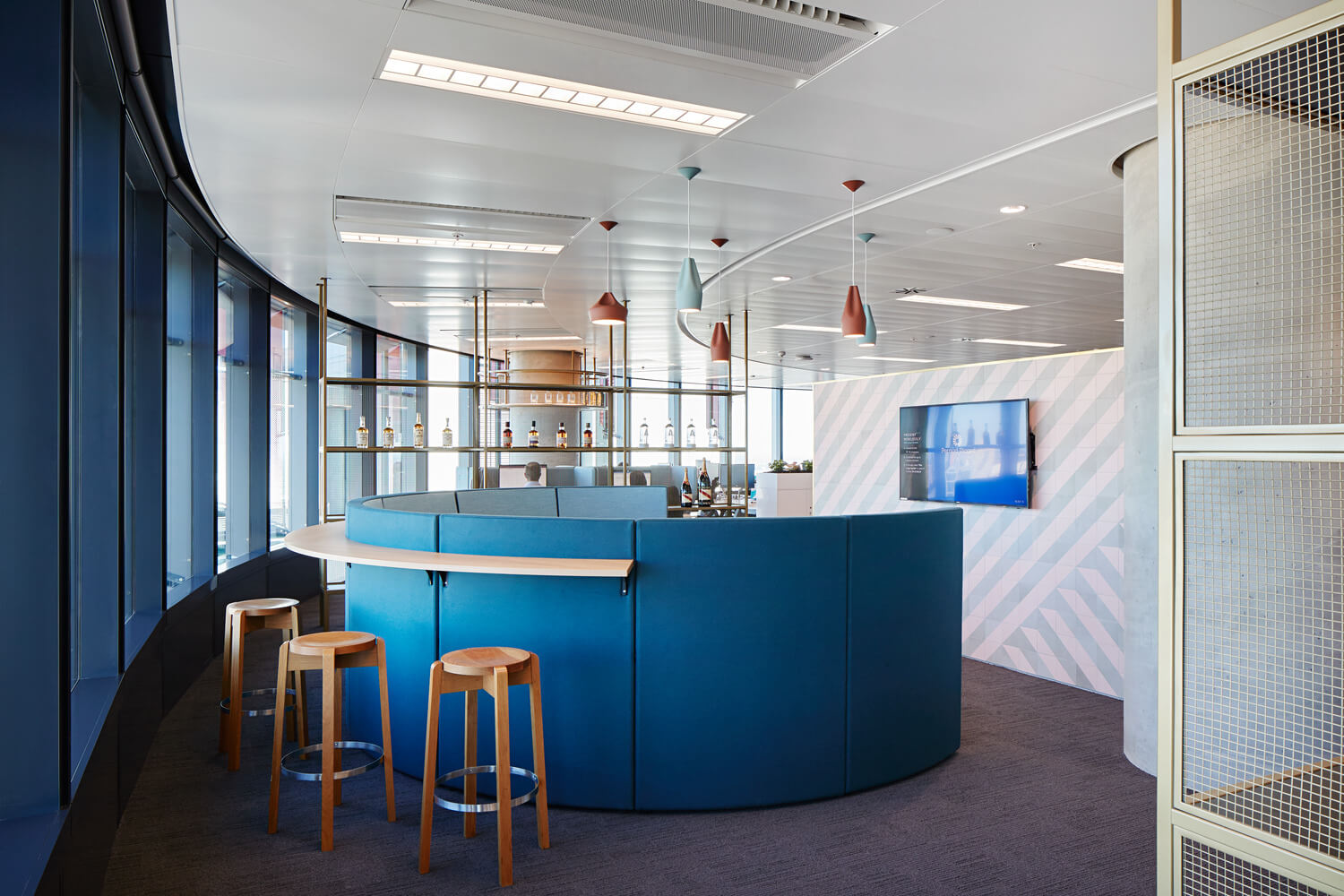 A range of different work styles are catered for.
"They have gone from 50 offices down to 0, from allocated seating to flexible and relocated from Macquarie Park to Barangaroo, an enormous change for the business, physically and culturally."