QIC
Unispace creates an agile and collaborative space for QIC to welcome their clients and inspire their team.
QIC embraced Unispace's integrated approach
The Queensland Investment Corporation (QIC) is a government-owned investment company that delivers optimum long-term investment outcomes for their clients. QIC needed a workplace that aligned with their level of service and client-focused business ethos, while featuring Australian products and materials.

QIC engaged Unispace to deliver a workplace that would house their multiple business groups in one consolidated space in Melbourne. Having previously worked with Unispace for their Brisbane office, QIC understood and embraced Unispace's unified approach.
A workplace where teams can engage and innovate together
QIC wanted to bring their teams together, moving them from fixed desks within two siloed and underutilized floorplates into a single, open plan workplace. The Melbourne office was approached as functional prototype for future QIC offices, to create creating a vision for QIC's future way of working.

Our space utilization studies helped QIC gain a deeper understanding of their existing workplaces, employee work styles and operational functions, all of which we consolidated into an in-depth recommendation report.
Warm and welcoming, QIC's Melbourne office unites multiple business groups
The new workspace brings the team together in an optimized mix, accommodating all divisions of the QICir brand. The color palette creates a refreshing, comfortable ambiance, using light timbers, warm blues, and greens. The palette is consistent across all spaces, allowing for a harmonious journey through the workplace.

The centralized social spaces provide cross-pollination opportunities between groups, encouraging staff to move freely between work styles that match their task or activities. There is a natural flow from the breakout spaces to the front-end client spaces and an inherent flexibility in shifting activity, optimizing productivity and employee experience.

Our approach to material and supplier selections was driven by supporting local suppliers, as well as taking into account sustainability considerations and the durability and longevity of materials. The finishes, bespoke furniture and artwork were primarily sourced from Melbourne-based makers and artists.

Despite the disruptions presented by Victoria's multiple Covid-19 lockdowns, QIC's workplace was delivered according to the project timelines and on budget.
Reach out to us for more information
Client
QIC
Location
Melbourne, Australia
Team
Design - Paige Horton, Julie Watts
Construction - Glen Riemer, Josh Billington, Cameron Easdale
Awards
Good Design Award Gold Winner 2021
WIN Awards Workspace Interiors Finalist 2021
DrivenxDesign Interior Design - Corporate Silver Winner 2021
Materials, furniture and artwork were primarily sourced from Melbourne-based suppliers.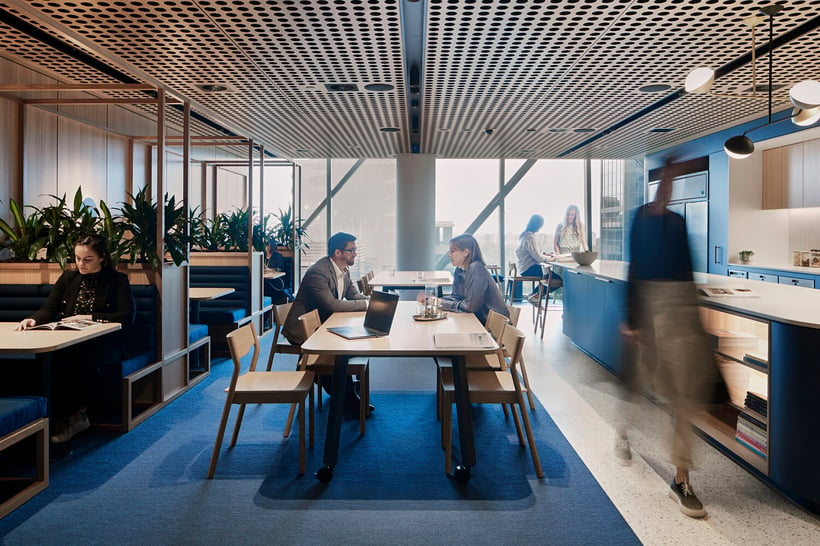 Centralized social spaces encourage staff to move freely between activities.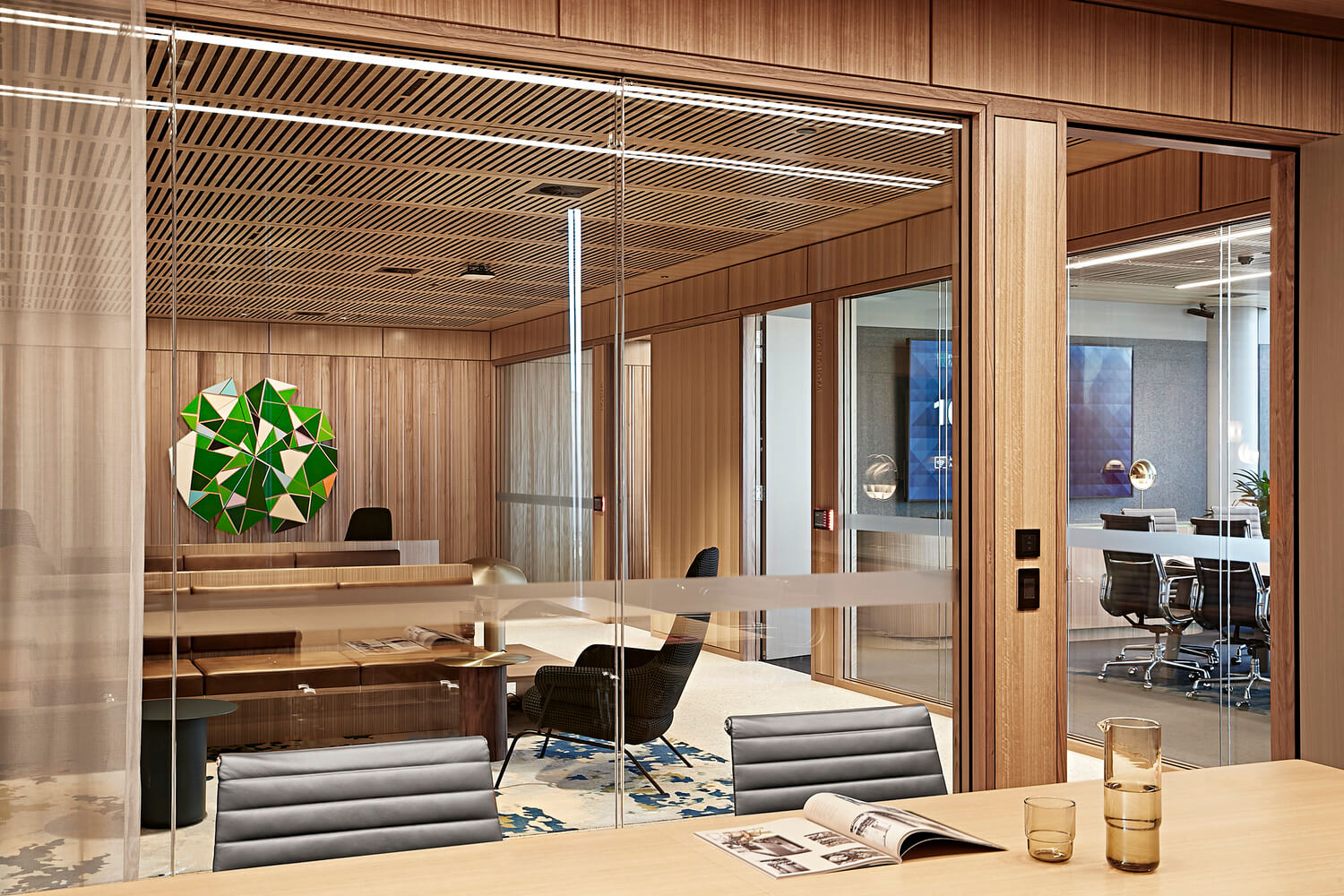 Natural timber creates a neutral space than can be used by multiple business groups.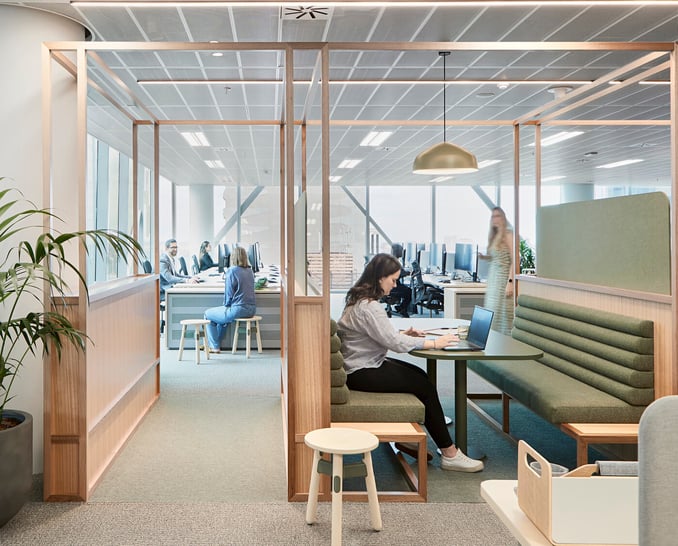 The space accommodates multiple ways of working.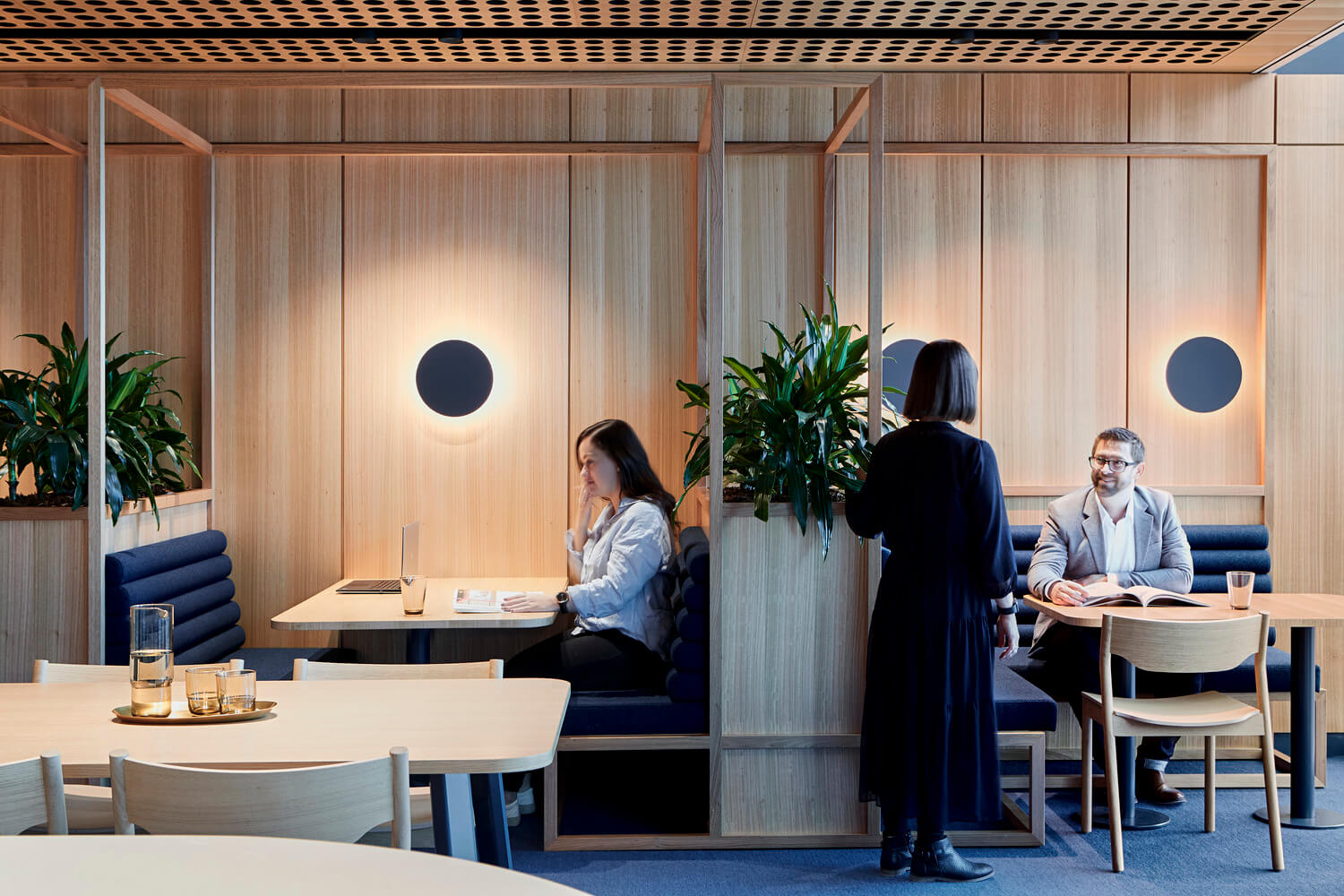 The kitchen breakout space offers a relaxed area where staff can connect and focus.
"Under the lockdown circumstances and uncertain times, it's just great to stand back and look at what has been achieved."
Dean Paxton
Head of QIC Facilities & Corporate Real Estate (CRE)