Tata Consultancy, TCS Pace Port
We are continuing a partnership that crafts a holistic and engaging experience for this innovation hub.
A dynamic and unique facility designed to drive innovation and co-creation for TCS's customers.
The challenge was to evolve TCS' image as an outsourcing IT services provider, to a global leader in innovative digital transformation. The goal was to design a dynamic customer-facing environment providing innovative solutions to clients through rapid transformation.
A flexible space that supports collaboration and inspires TCS's customers.
We transformed the TCS Pace brand experience into a physical TCS Pace Port space that reflects each step of the brands' customer engagement model: Explore, Engage, and Execute. Embodying the TCS Pace brand, this highly flexible space is partly reconfigurable and supports distributed agile ways of working and location-independent engagement.
A dynamic environment that brings unique experiences to the customer.
The result is a diverse set of space types that connect to enables each step of the customer journey model to support client engagement, exploration and executing solutions.
Reach out to us for more information
Client
Tata Consultancy
Location
Amsterdam, The Netherlands
Service
Concept Development
Experience Design
Environmental/Interior Design
AV/Technology Systems Design
UX/UI Design
Front-End Software Development
Back-End Software Development
Content Creation
"Downstream's global experience with EBC's and technology has been crucial in bringing the wow experience forward"
Nilesh Patil, Pace Port Innovation Lead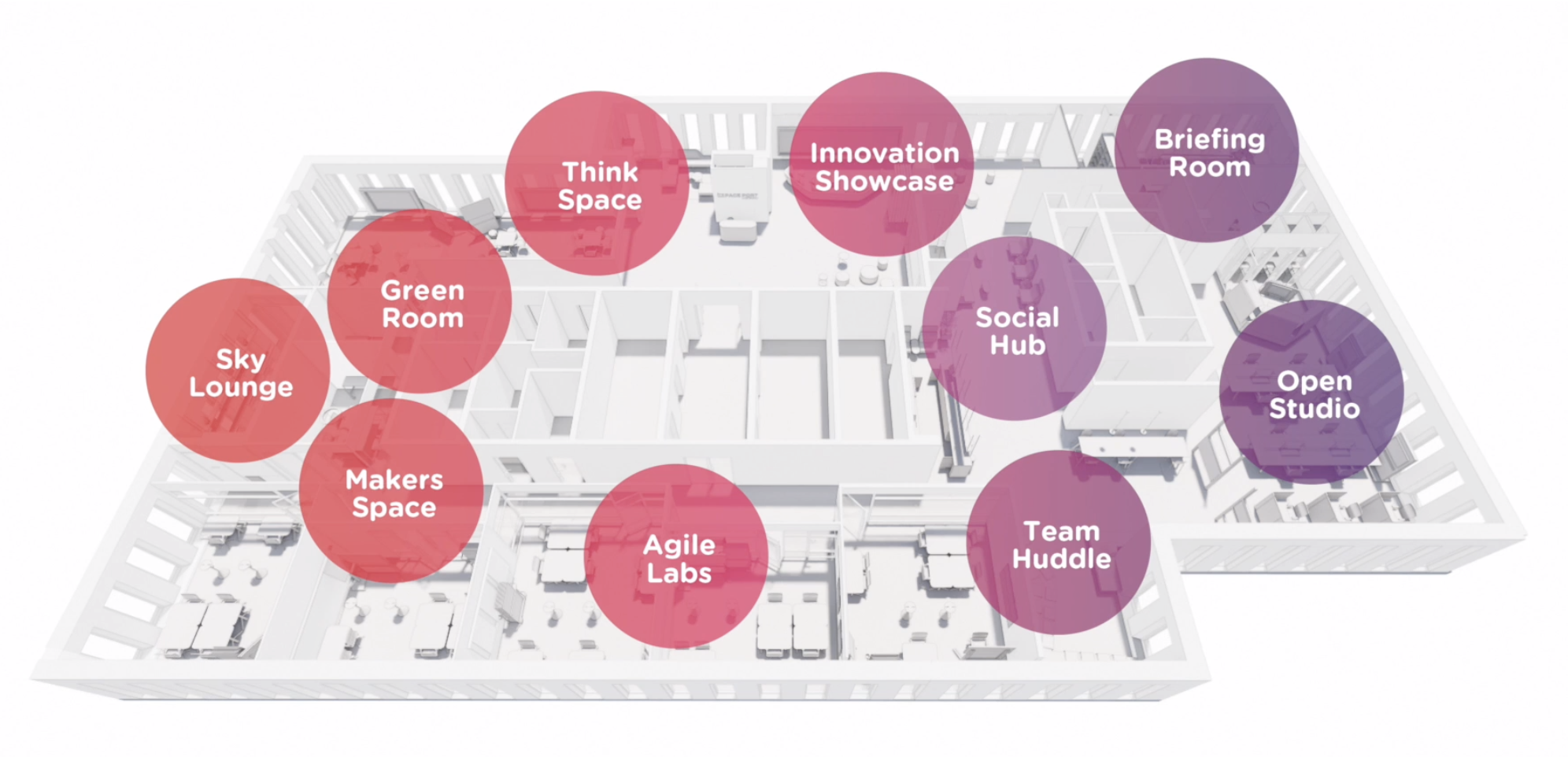 The center's design inspiration is based on TCS brand values of being open, innovative, flexible, digital, and vibrant. Each zone of the facility supports key engagement models with customers.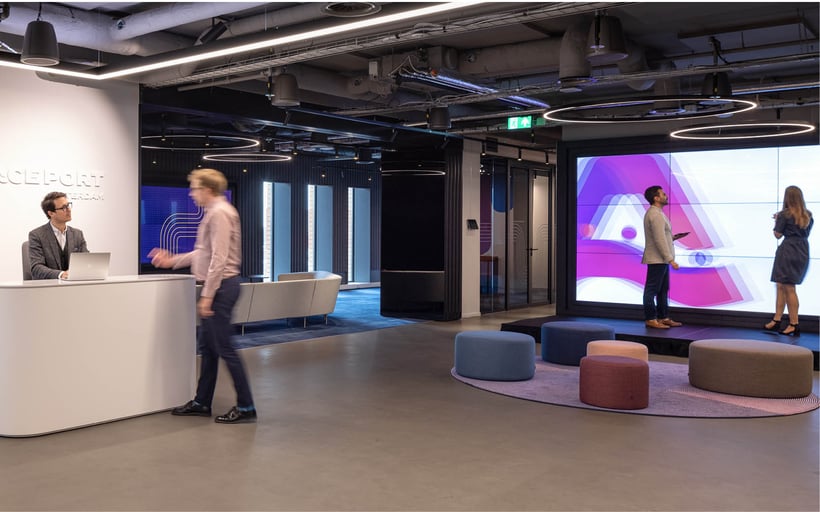 The Hub is a central connection point of the facility. A space to celebrate innovation for all those who enter, welcoming thought leaders and developers alike. The environment supports reception, check-in services, self-exploration of the digital library, and open access to the TCS Innovation Showcase.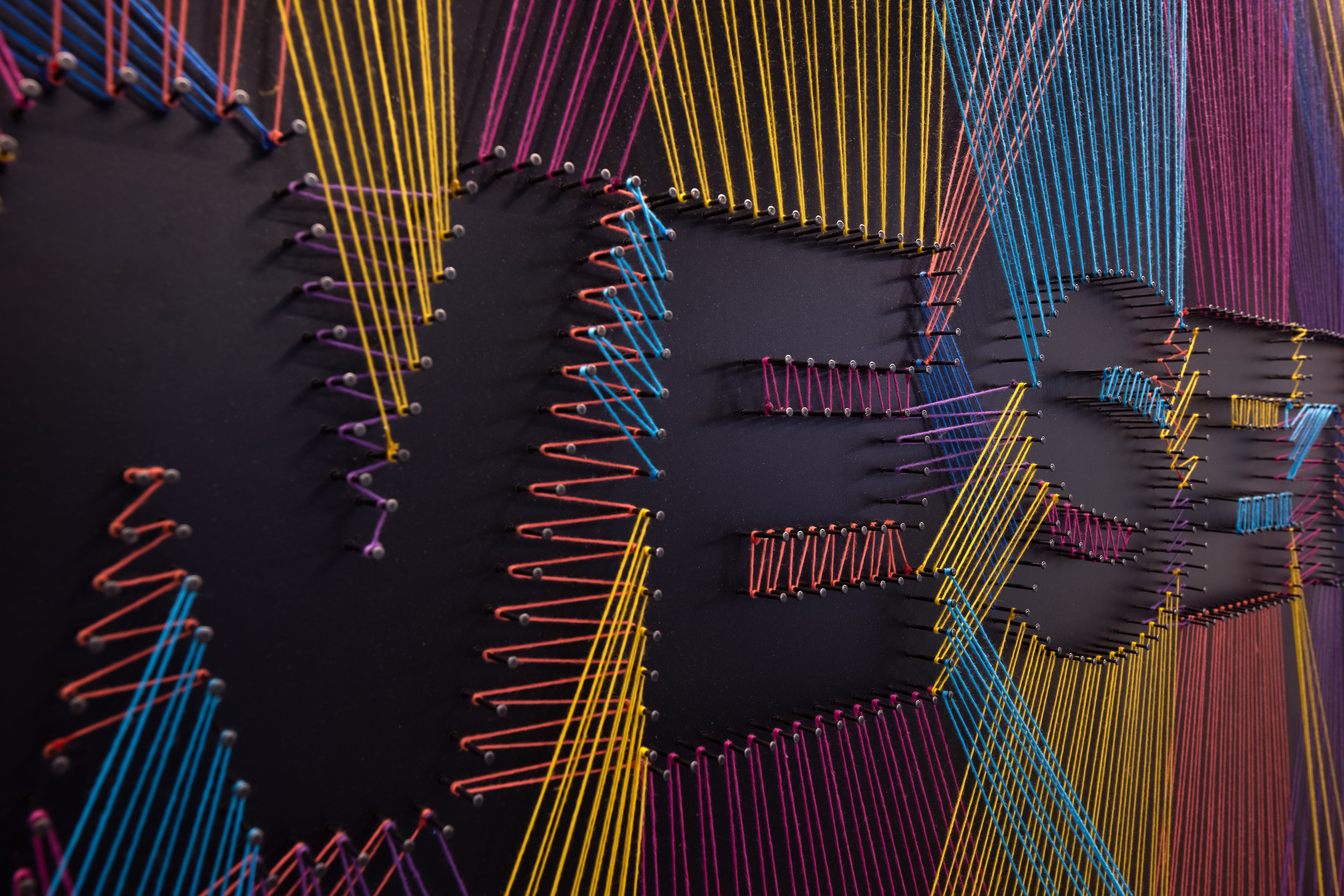 Throughout the center, the TCS brand visual is seamlessly woven into the interior architecture and digital platforms. Our ambition was to provide a unique, inspiring backdrop that communicates the TCS Pace Port brand vision.
At the heart of the hub is a large multi-touch video wall. The platform is used to inform guests of what can be expected across the Pace Port Ecosystem. The digital platform is also used to host industry events and target specific customer content.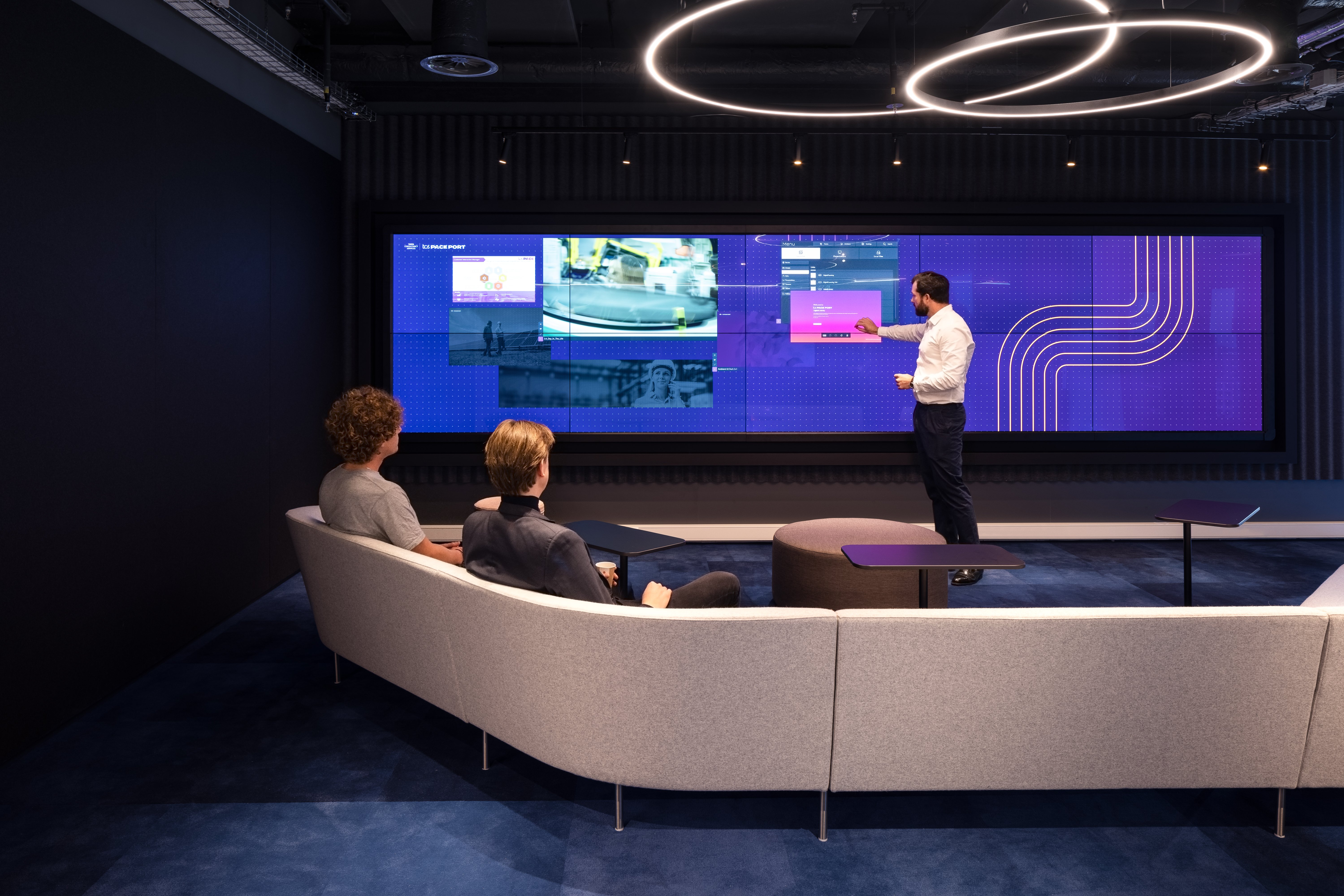 A premier, immersive presentation zone where guests are invited to explore possibilities about their industry. Demonstrations are presented here as the first step of any engagement in the center.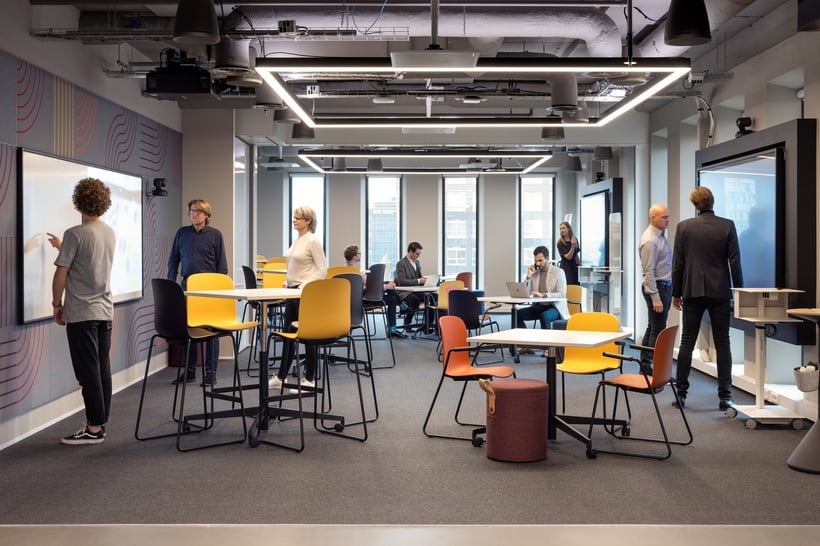 The Think Space is a high-energy setting that is configurable with the sole purpose of enabling collaboration. The space can be customized for one extensive group session or two 15-person sessions. The rooms support client workshops and journey mapping. Connection to remote, distributed teams and can be used for large group events.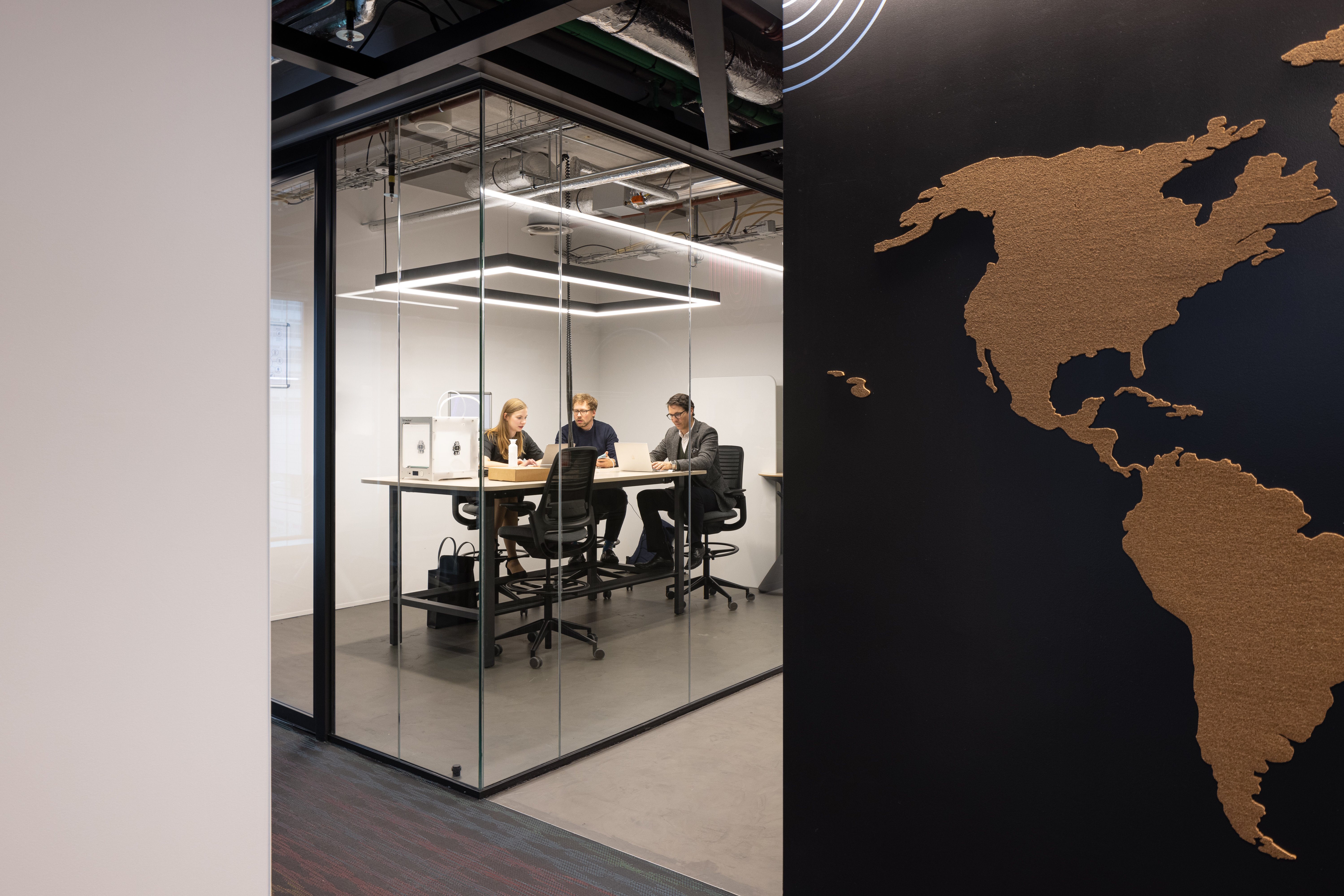 The Innovation Boulevard connects five independent Agile studios and a Maker Space. This focus area supports local and distributed teams in the creation of rapid prototyping. Clients collaborate with TCS here to realize concepts in formal working studios.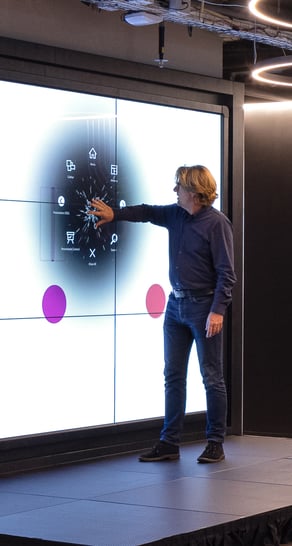 At the heart of the facility is the digital infrastructure that supports the diverse set of use-cases the center facilitates daily. The technology systems provide flexibility for group settings of any size. Platforms have an enormous amount of flexibility that caters for events, customer collaboration sessions, demonstrations and immersive presentations.