Tonkin + Taylor
An efficient, world-leading sustainable workplace certified with 6 Green Stars
Tonkin + Taylor's Auckland CBD workplace has been awarded 6 Green Stars - the highest possible rating given by the NZGBC. This achievement reflects Tonkin + Taylor's commitment to its purpose; 'Together we create and sustain a better world'.
Having outgrown their previous location, Unispace worked with Tonkin + Taylor to find, design, and deliver a workspace that could support growth and meet their sustainability goal of achieving a 6 Green Star Interior.
After a building analysis and strategic engagement, Tonkin + Taylor relocated to three levels within 1 Fanshawe Street in Auckland CBD. The building was selected due to its sustainable credentials, proximity to public transport, cafes, and retail amenities.
To achieve 6 Green Stars, a sustainable design and build best practice approach is required along with a fully independent assessment to verify compliance by the building council.
Unispace worked in collaboration with Tonkin + Taylor, and independent Green Star Accredited Professional, Patrick Stone, to improve indoor environment quality, sustainable procurement, and construction waste management.
Maximum impact was made by reusing existing furniture and selecting environmentally friendly materials and efficient WELS rated appliances.
Unispace's construction team also applied a rigorous waste management process to ensure waste was disposed of correctly and diverted from landfill as much as possible. This resulted in a 73.7% waste diversion rate and the donation of 300sqm of carpet to a local church.
"Our construction team and sub-contractors followed a rigorous waste management structure to ensure waste was disposed of correctly. The process involved lots of time communicating and setting the precedent upfront so our sub-contractors knew the standard of care required from day one to meet the requirements." Tony Brown, Senior Construction Project Manager.
Wellbeing amenities such as the large cafeteria allow staff to recharge and socialize with colleagues in an informal setting. Upgrades were also made to end-of-trip services including increasing the number of lockers, bike racks and EV charging stations.
The result is an efficient, healthy, and highly sustainable workplace with great amenities to improve the wellbeing and comfort of Tonkin + Taylor's people.
The project was delivered within 7 months from design to construction completion, despite Covid lockdowns impacting the project team's ability to visit the site and border closures impacting material arrivals.
"This achievement wouldn't have been possible without the help and expertise from the team at Unispace and Patrick Stone from TM Consultants." Sandra O'Brien-Kelly, Principal Environmental Scientist, Tonkin + Taylor.
Reach out to us for more information
Client
Tonkin + Taylor
Location
Auckland, New Zealand
Service
Strategy
Design
Construction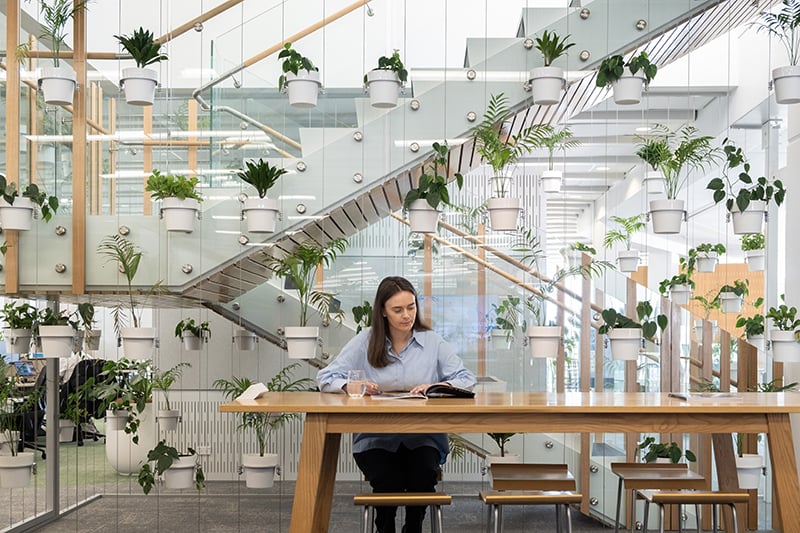 "There's a great feeling and having access to plenty of natural light, areas for collaboration, and open spaces where we can work and catch-up has been fantastic for morale."
Sandra O'Brien-Kelly, Principal Environmental Scientist, Tonkin + Taylor
Flexible, ergonomic working space with sit-to-stand desks, access to natural light and indoor planting.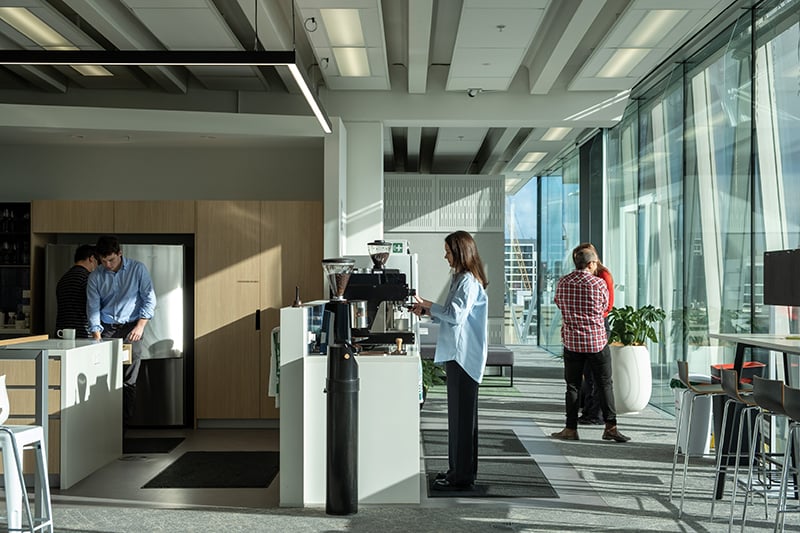 The staff kitchen and breakout spaces provides an area for staff to recharge and socialize with colleagues. The indoor planting and access to natural light improves wellbeing and comfort.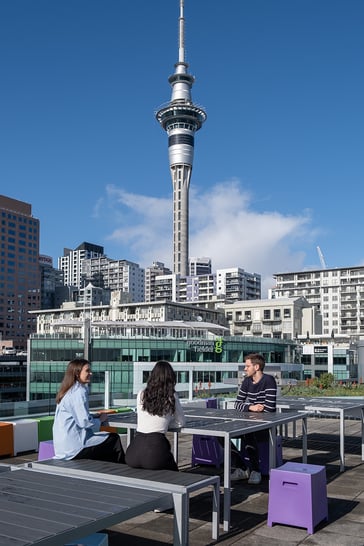 Rooftop area provides a social setting and fresh air for staff to come together and socialize.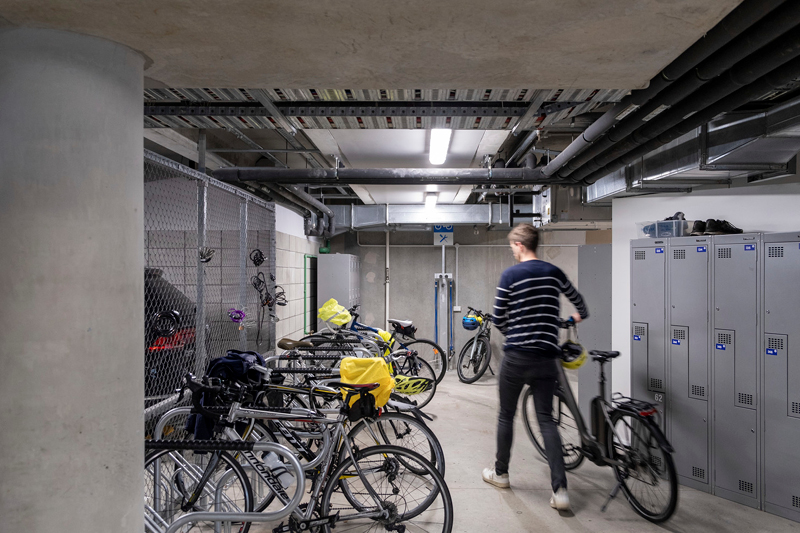 End-of-trip facilities including bike racks, EV chargers and lockers enable staff to take more sustainable and environmentally-friendly modes of transport.