Torrens University Australia, Sydney Campus
Real-world scenario training and immersive learning spaces to attract international students and leading academics at Torrens University Australia's Sydney Surry Hills campus.
State-of-the-art technology and collaborative learning spaces
Torrens University Australia ('Torrens') partnered with Unispace to deliver their new state-of-the-art higher education facilities at their Surry Hills, Central Sydney campus. The project comprised minor and major construction and program delivery to five floors across three buildings.
The learning spaces have been designed to provide world-class educational and training facilities; centralization and consolidation of real estate assets and resources; and an innovative, flexible, and collaborative learning environment for students, staff, and visitors.
Bringing Torrens' vision to life
Unispace seized the opportunity to build the modern, bespoke tertiary facilities from minor works to complete strip-out and build. These included classroom realignment, new floor and wall finishes, and furniture selection.
Major works saw spaces transformed into IT laboratories, a simulated 5-star hotel environment and catering facilities including reception, check-in counters, bar, suites, and bathrooms, and a large auditorium and theatre space incorporating a sleek new library.
The new learning spaces provide leading-edge training facilities, equipment, and technology enabling students with real-life skills in practical settings.
The training spaces are complemented with dedicated teaching spaces, classrooms, and breakout areas, to adapt to different styles of learning, and wellbeing spaces for students and staff.
A sustainable approach was adopted in the scope to deal with the large volume of furniture. An existing furniture audit was conducted with proposed locations in the new spaces, which identified 500 pieces of furniture we could reuse or distribute to local charities to reduce landfill and minimize waste.
A total of 1,350 pieces of new furniture were ordered and installed, 565 pieces were Australian made leveraging local suppliers and materials. Fabrics were specified to be made from a minimum of 75% post-consumer waste.
During construction, daily 15-minute catch ups were held with stakeholders in three Australian states to keep all team members informed on site progress and cost management. Leveraging the OpenSpace platform - 3D camera footage site inspection – we were able to visually showcase the project's development and delivery to the Torrens team regardless of their location.
A reliable service provider to overcome any challenge
During the project, Unispace's sound construction knowledge and agile approach, saw the project upgrade facilities to comply with current Building Code of Australia standards including operating sprinklers, compliant smoke detection system and stairwell compliance. The unexpected modifications ensure up-to-date regulations are met.
Global supply chain shortages were experienced however we met the design vision provided by the client by leveraging local furniture and material supplier relationships, expertise, deliveries, and installation to implement the extensive furniture package.
The Torrens University new purpose-built spaces demonstrates their innovative and flexible approach to learning. Embedded with the latest technologies and facilities, their new Surry Hills campus provides students with an immersive, collaborative, and sustainable learning environment to propel their future success.
Reach out to us for more information
Client
Torrens University Australia
Location
Surry Hills, Australia
Service
Construction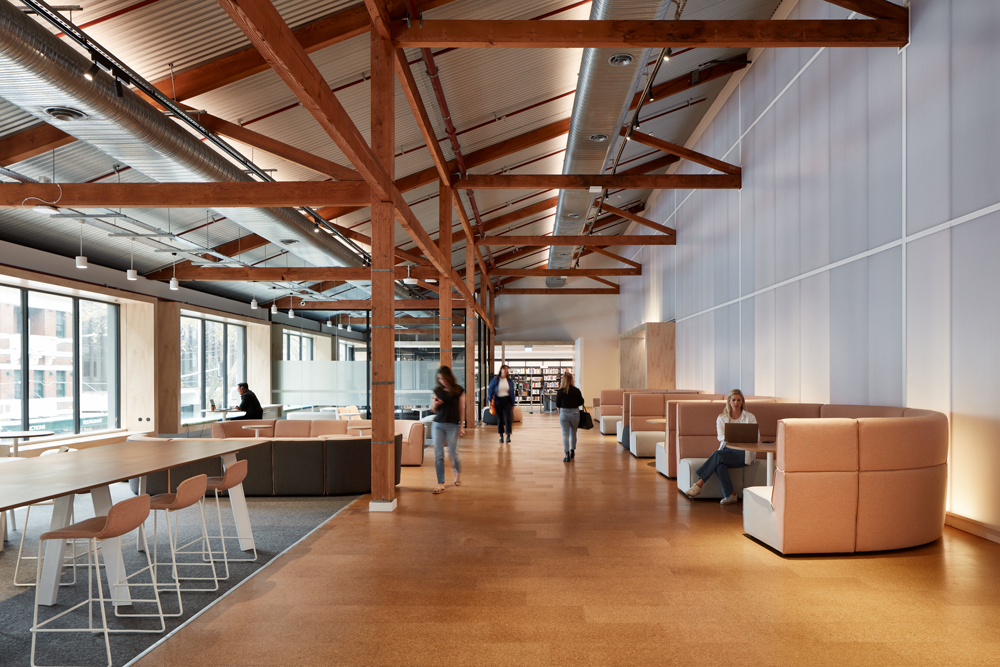 With striking exposed timber beams, the entry space links with street access and provides a café and various break out spaces for students, teachers and staff.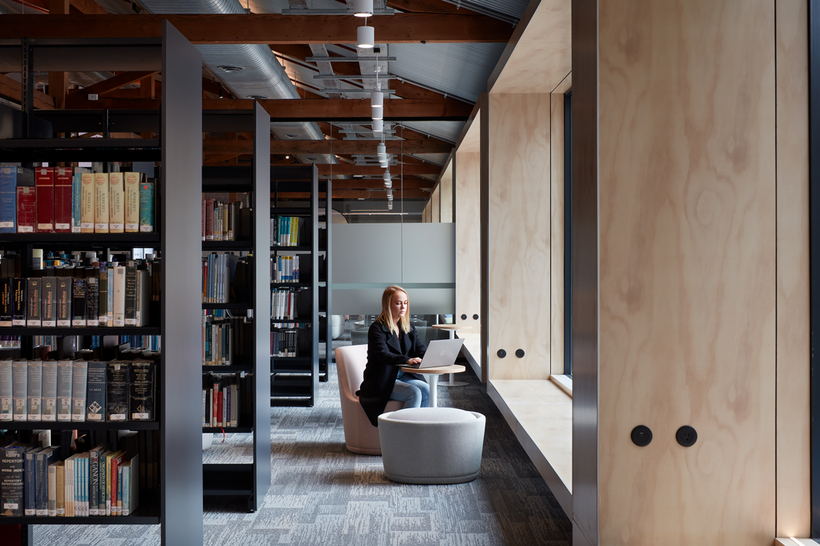 No University is complete without a library. With large windows, plenty of natural light and window bench seating, this library is the perfect blend of function with form.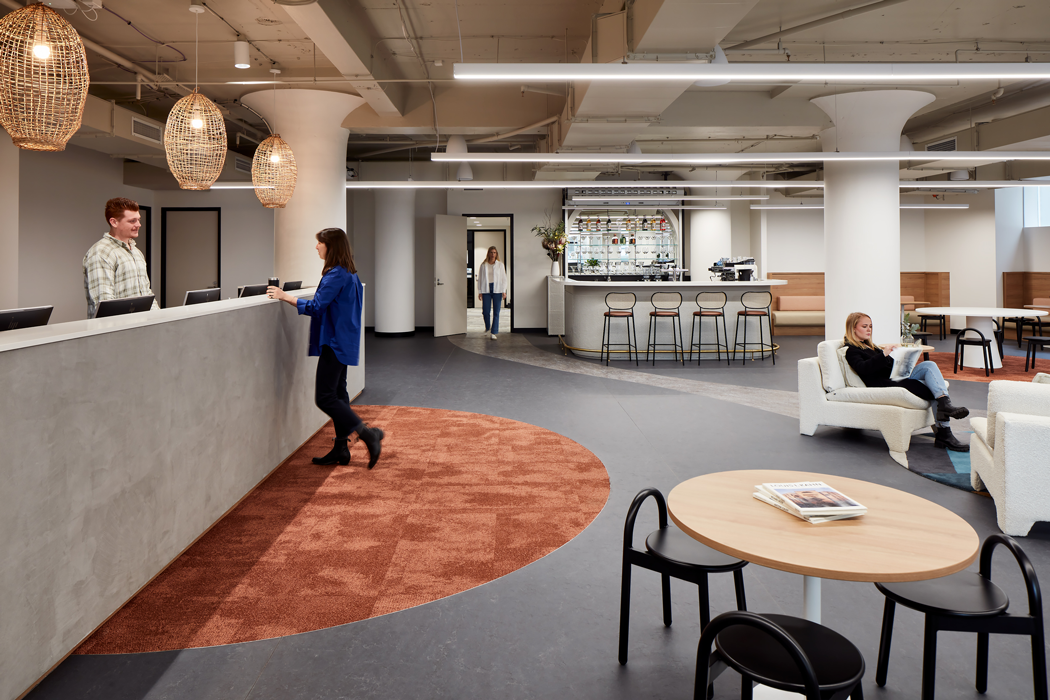 A simulated 5-star hotel environment was created inclusive of a reception, lobby lounge, check-in counters, bar and catering facilities.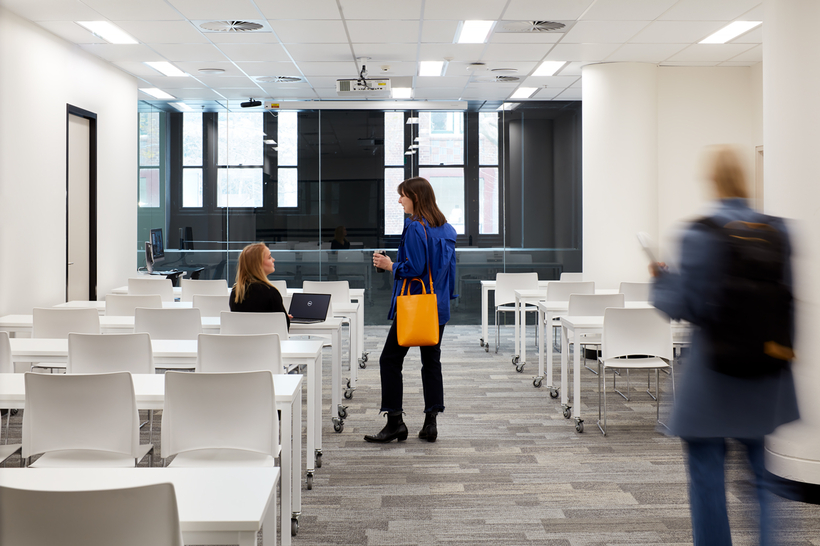 Classrooms are provided throughout the University in order to provide a focused environment for sessions to be held with the support of adequate acoustics and functional furniture.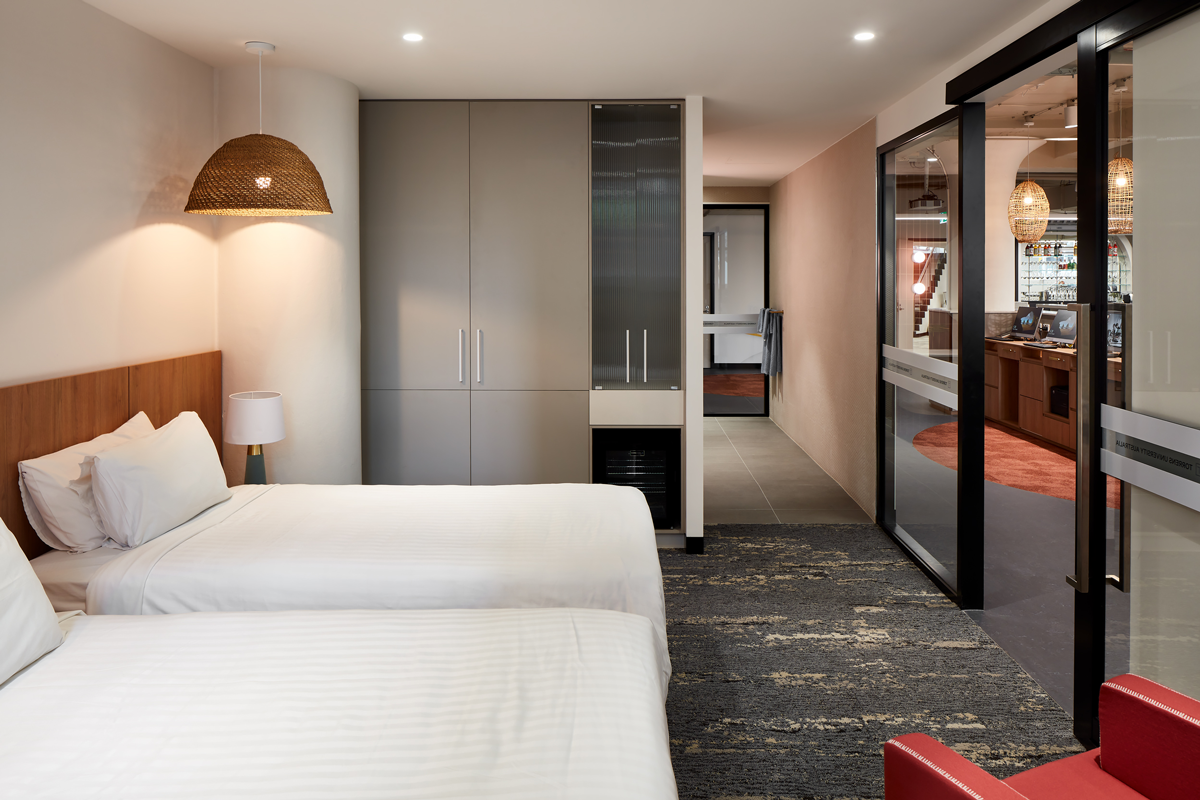 This replica high end hotel room, and adjoining bathroom, provides a practical environment for students to get hands on experience.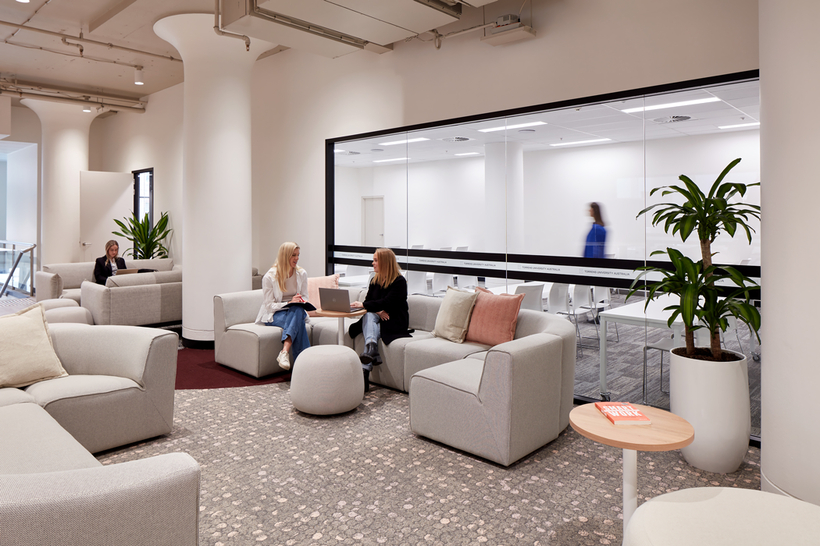 Break out spaces provide students with an opportunity to meet, collaborate, socialise and wait between classes. Modular furniture, like these lounge settings, allow students to tweak seating arrangements to cater for the number of people they're meeting.