Matthew Knight Arena
How to design a state-of-the-art basketball arena that would welcome its devoted Oregon fans with the intimacy and passion of the much-beloved and hallowed field house it was replacing?
It's about more than designing an experience, it's about creating a moment that becomes a tradition. We partnered with the University of Oregon and the arena design teams to create a multi-sensory, uniquely Oregon fan experience that feels like "home." From the "Anthem to the Fan" that speaks to the heart of the arena; to the heritage burnished into the shroud wall that wraps the concourse; in materials that recall the old arena; and in on-court and wall hero graphics, concessions signage, club, and team spaces.

The O-Hub has quickly become one of the signature aspects of the pre-game ceremony and recruiting path in Matthew Knight Arena. Downstream's experiential technology group designed a 360-degree digital environment that immerses visitors in an experience like nothing else in collegiate sports. This highly flexible installation utilizes Downstream's content management system to allow the University's internal team to easily update content, including using existing marketing assets. This saves time, effort, and expense.
We connect with things that are larger than life—that spark imagination and surprise; are new, authentic, bold and relevant. We connect with them honestly, personally and passionately. At the heart of every choreographed user experience, we create, is the desire to foster greater human connection. Underlying the success at Mathew Knight Arena is a thorough consideration of the specific needs of diverse users, and where each enters and connects to the experience journey.
Reach out to us for more information
Client
University of Oregon
Service
Concept Development
Fan Experience
Front-End Development
Brand Strategy
Art Direction
Writing
Motion Graphics
Engineering
Back-End Development
Environmental Design
Prototyping
Interior Design
Technology System Design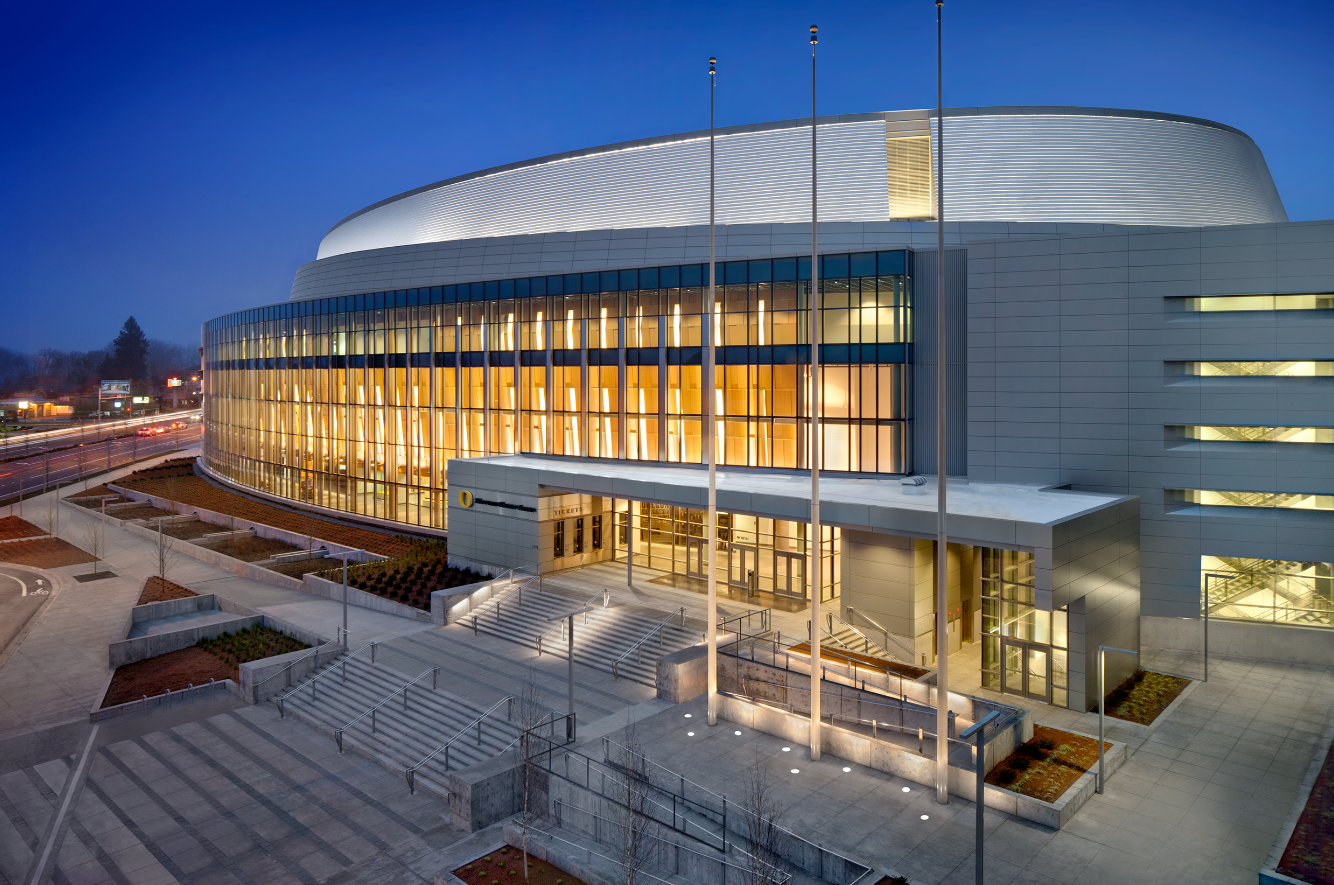 This sleek exterior view of this state-of-the-art facility showcases the contrasting challenge of activating a fan experience that welcomes long-time fans that connects and extends the great feelings this community has for the beloved former arena.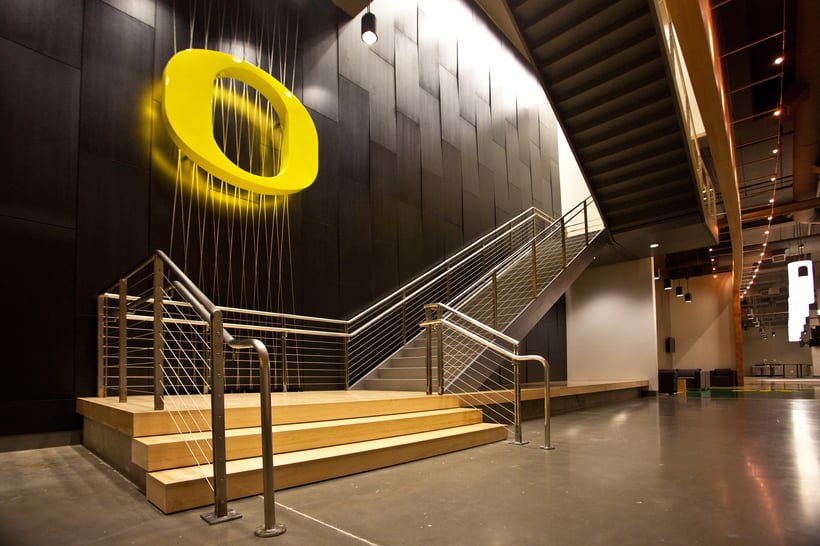 We developed unique identities for each of the premium spaces throughout the arena.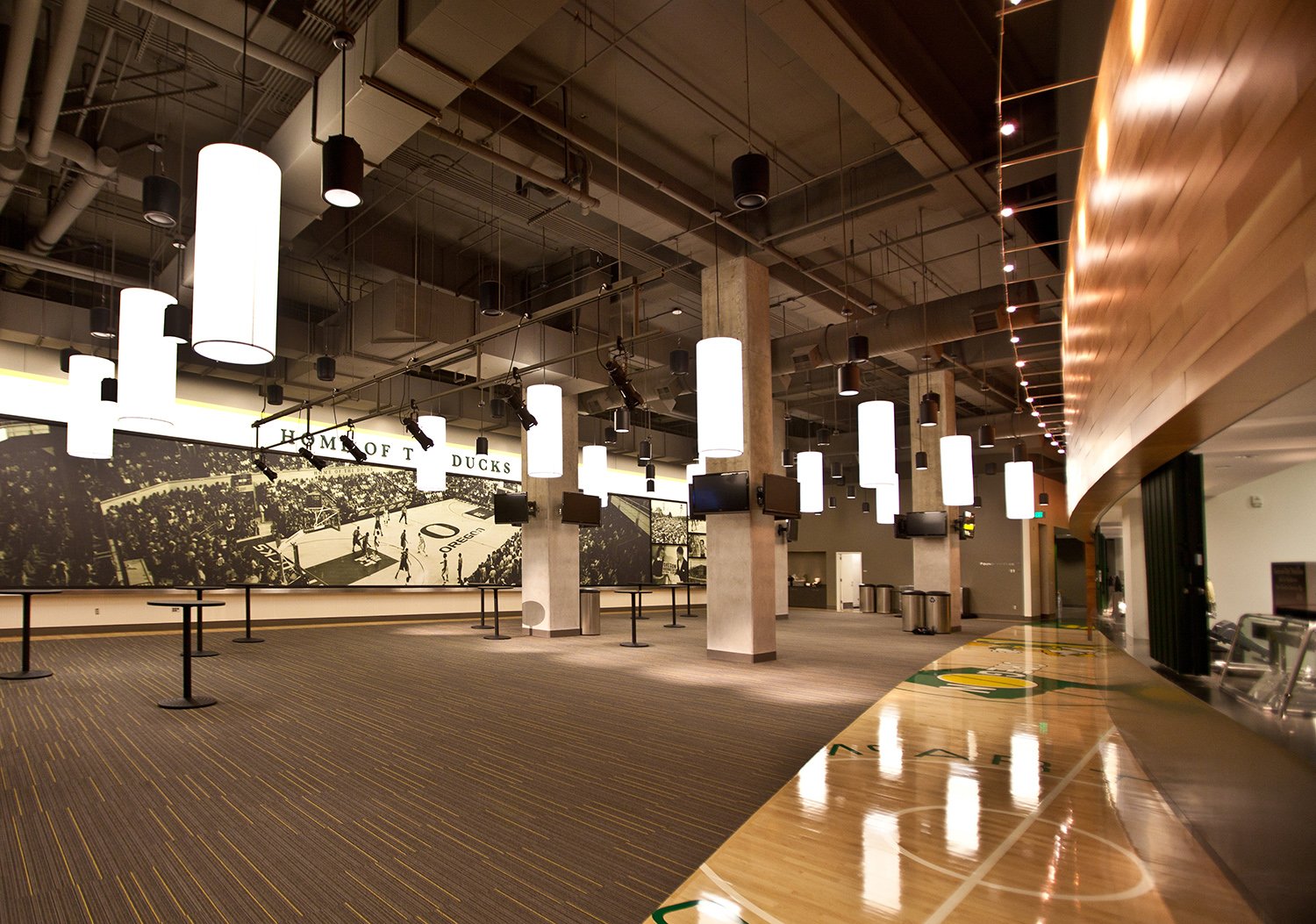 The McArthur Club celebrates the rich history of the program using recreations of centercourt logos and historical photography from the legendary McArthur Court.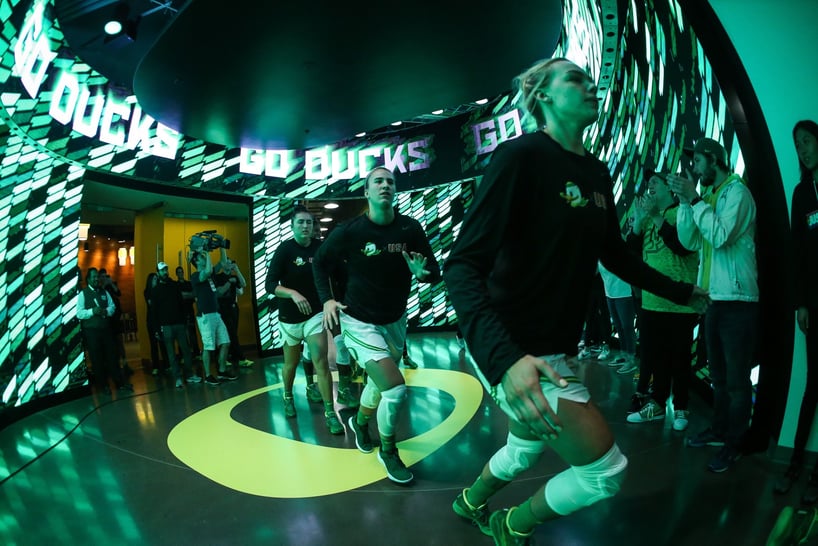 The O-Hub has quickly become one of the signature aspects of the pre-game ceremony and recruiting path in Matthew Knight Arena. In addition the AV design and custom content creation, we have been responsible for all experiential design and branding elements in the arena.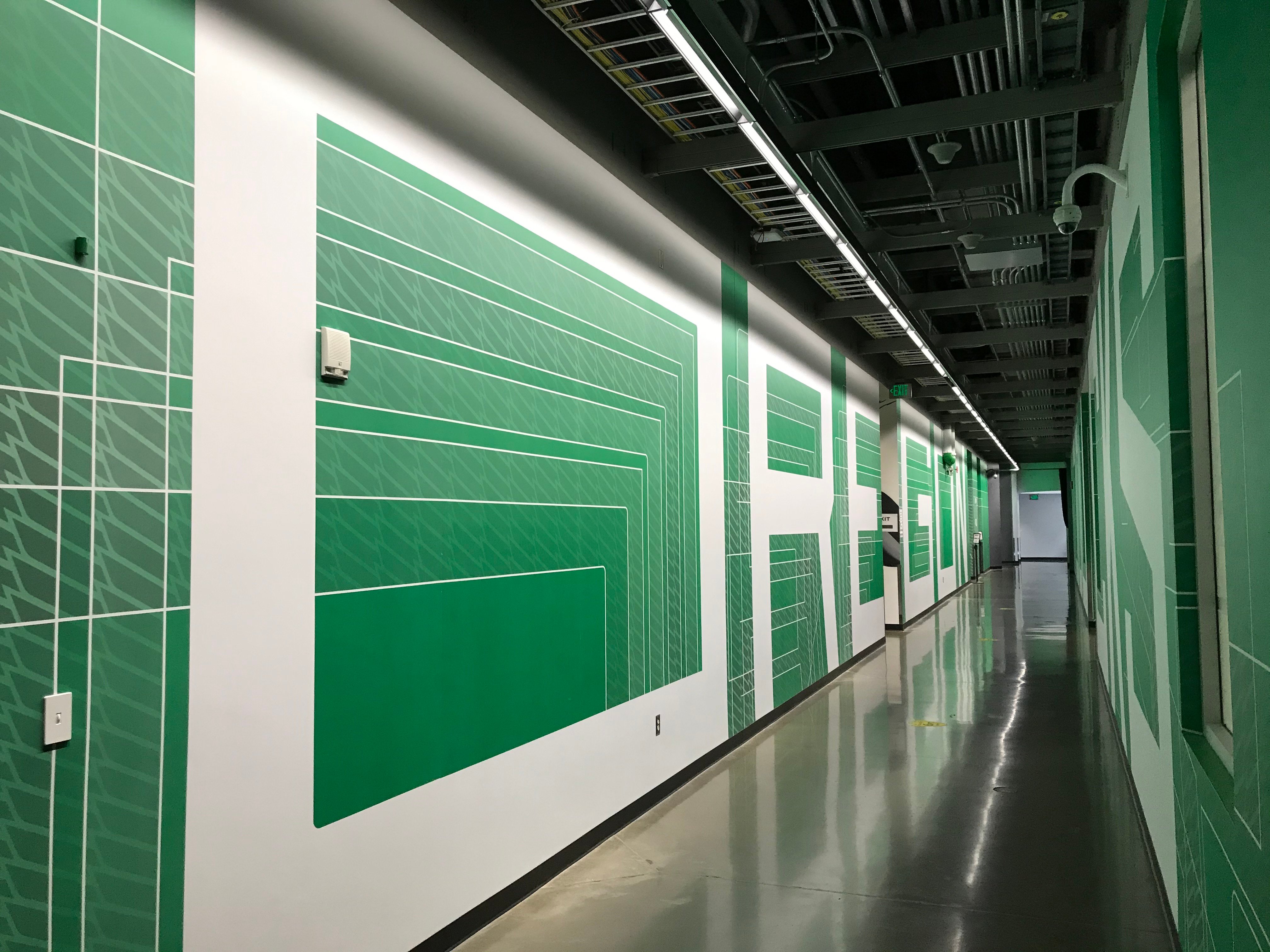 Environmental graphics throughout the team spaces leveraged unique elements of the Oregon brand to create one-of-a-kind executions.