Woodside
Arming Woodside with a competitive advantage: a new office that attracts top talent and promotes employee experience.
The workplace of choice comes to life at Woodside's Perth location
Woodside is Australia's pioneer in liquified natural gas (LNG) and the country's largest independent oil and gas producer. In an effort to transform their approach to the traditional office, Woodside engaged Unispace to create a sustainable, leading-edge space that would attract coveted top talent, support employee experience, and optimize productivity and efficiency.

Woodside has developed a formal workplace philosophy that they call Rightspace, based on choice and intended to foster movement, connect people, and break down traditional silos. Unispace was engaged to bring this Rightspace mission to life through the strategy and design of the Perth location.

Our Unispace plan succeeded in achieving this goal through various design innovations, including more than 60 different work settings, enabled by 100% sit-to-stand motorized desking, with an ergonomic and Agile light setup, as well as collaborative spaces and an app-based programming enabling workers to find each other anywhere on campus.
A focus on employee wellbeing unmatched in the industry
This Woodside location, the first of its kind in Australia, set a new standard for employee wellbeing. Unispace allotted a dedicated wellbeing floor designed to encourage rejuvenation, rest, and relaxation. This wellbeing floor features a universal multi-faith prayer room, parenting suites, a mindfulness area, a massage chair, fireplace, chill out area and a library.
Using technology to enhance the human experience at Woodside
From their headquarters in inner-city Perth, Woodside's advanced operations center pushes the boundaries on aligning people, place and technology. This control center delivers real-time connectivity, communication and collaboration between remote assets and technical personnel back at the headquarters.

Unispace partnered with Woodside to leverage cutting-edge technology, teaming up with NASA and IBM to create a lab where on-site robots can be programmed to support Woodside's core operations. This Woodside office also has a technology vending machine that dispenses keyboards, USB sticks, and other equipment to minimize loss of productivity due to a lack of necessary technology tools. A manned helpdesk also provides digital troubleshooting, and there is 24-hour technical support.

This project was recognized with the highest Green Star rating possible in Australia- a 6-Star Green Star Certification.
Reach out to us for more information
Client
Woodside
Location
Perth, Australia
Service
Design
Construction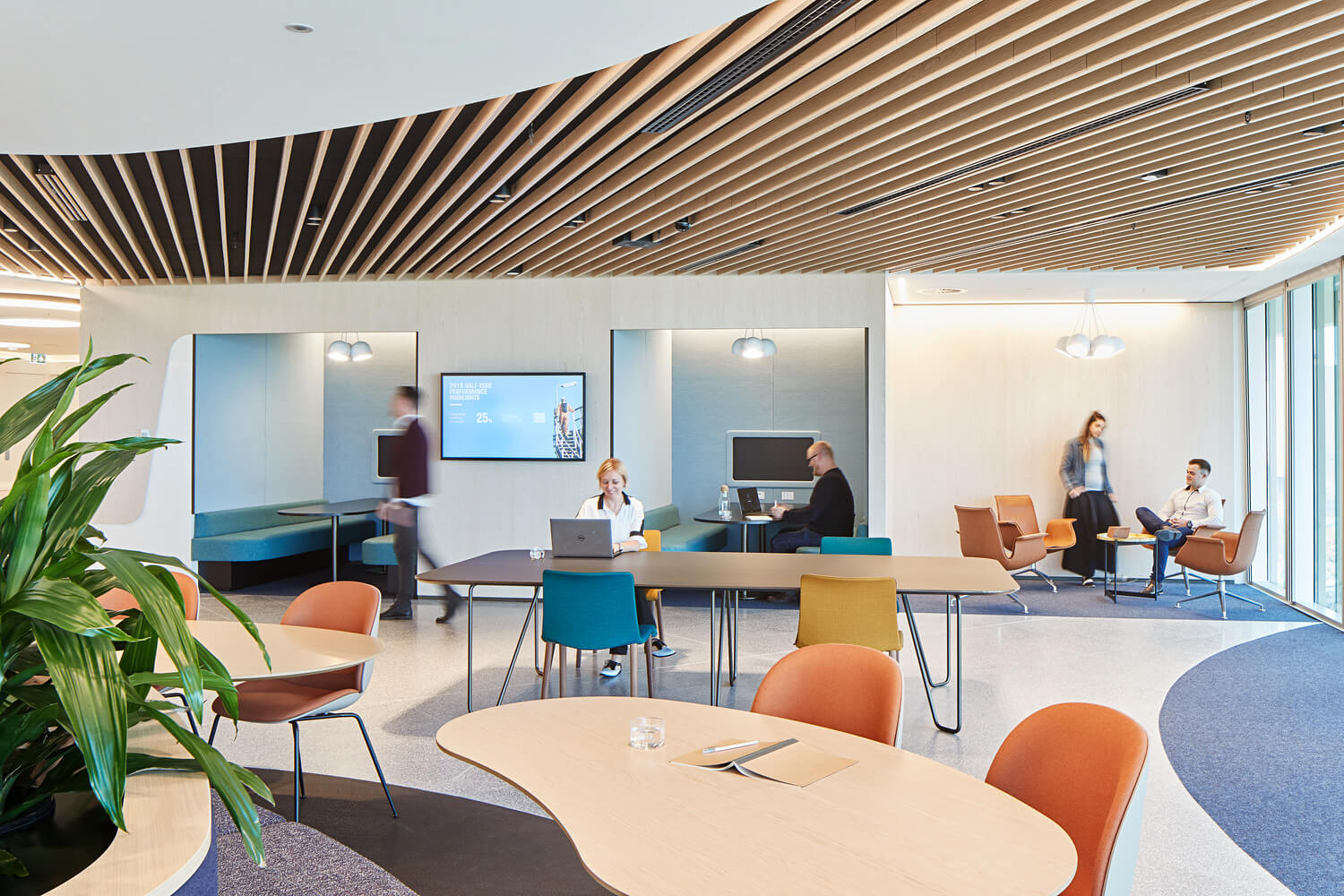 A warm color palette encourages connection and focus.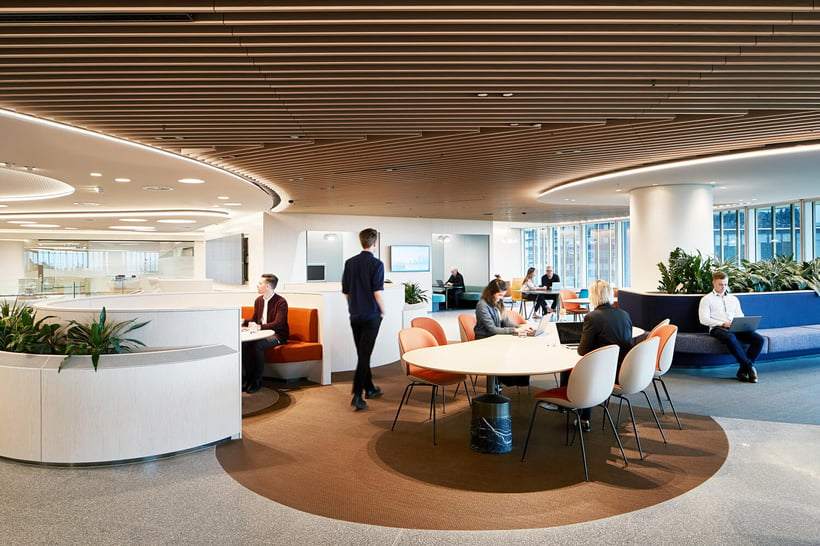 Woodside's 'Rightspace' workplace philosphy emphasizes choice and encourages flexibility and movement across their new Perth HQ.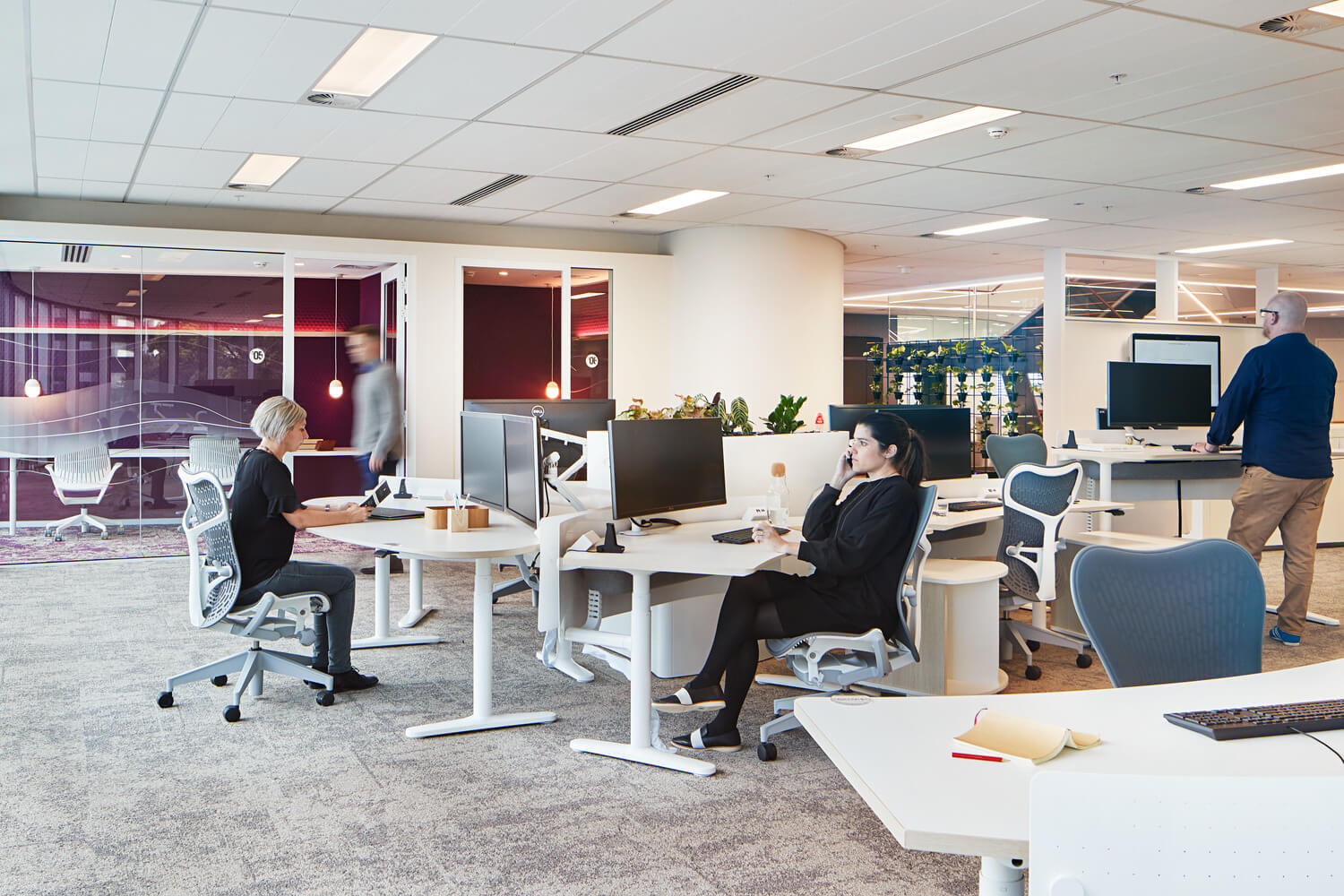 The space includes more than 60 different work settings enabled by 100% sit-to-stand motorized desking.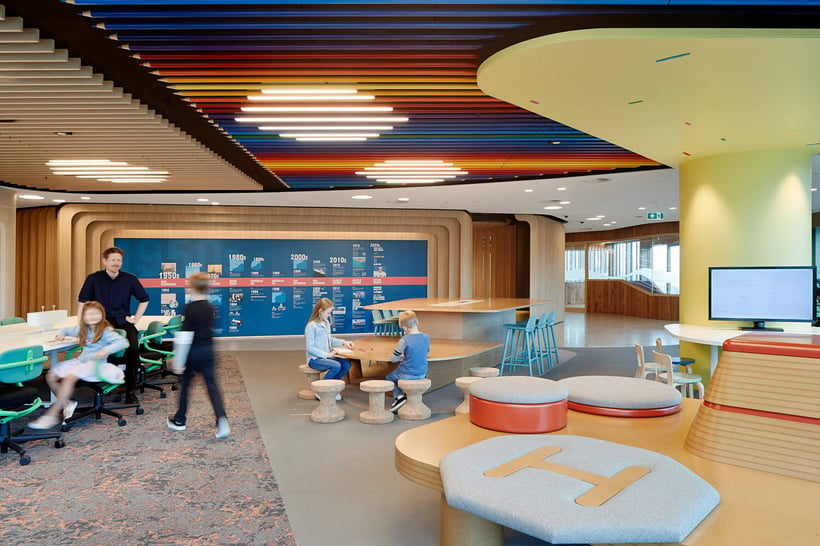 This project was recognized with a 6-Star Green Star Certification.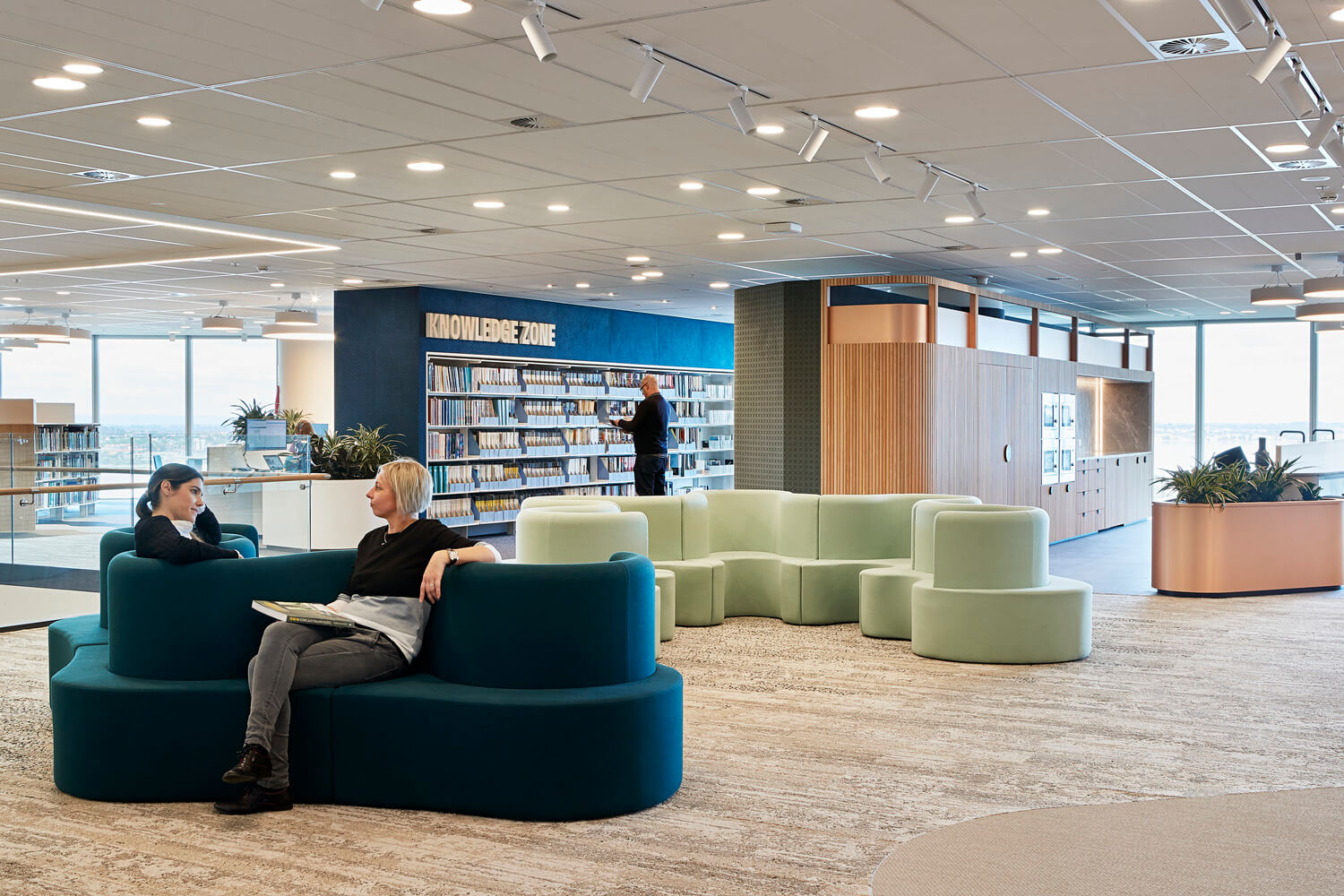 A knowledge hub and technology vending machine ensure employees have everything they need at their finger.