What impact are Reluctant Returners having on the
pharmaceutical and life sciences

sector?
Gain insight into the key learnings from the pharmaceutical and life sciences sector in our study of 3,000 office workers and 2,750 employers across Europe.

Complete the form to download your copy of the report.
75% of employers in the pharmaceutical and life sciences sector suggested that working from home will limit career prospects
The general consensus across the sector is that office workers don't expect to return to the office full time. And it's no wonder after a global pandemic.

Any pharmaceutical processes that require labs, such as clinical research or toxicology, are not viable for remote work due to practical, security, and ethical concerns. However nearly all other pharmaceutical processes can be executed remotely, and companies have faced unique challenges in recent times as many were nudged to enable the remote execution of critical drug research, development, safety, and regulatory functions.

So how can employers encourage people back into the workplace in this environment?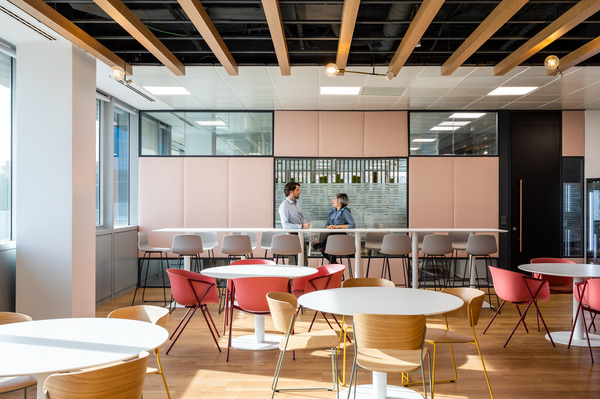 Following from the main report, The Reluctant Returner launched late last year, we take a deeper dive into the reluctance to return in the pharmaceutical and life sciences sector. With little research to date, Unispace embarked on a robust survey of over 3,000 employees and 2,750 employers across Europe, to understand the true motivations behind why employees are reluctant to return to the office.

Our research uncovers how to tackle this latest challenge employers are facing. Key insights include work/life balance, salary expectations, bonuses and promotions, commuting, mental and physical wellbeing, lockdown habits, familial responsibilities and most importantly: how employees truly feel about their office design.
Are employers and employees aligned?