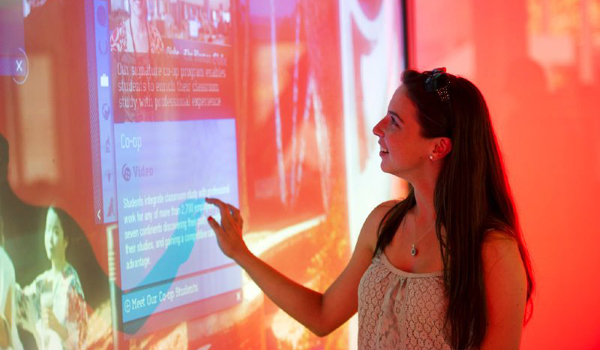 We

caught up with

some Unispace and Downstream

's leadership

to ask

them what this

next

evolution means for

both

companies

.
Steve Quick, Chief Executive Officer - Unispace
Steve, you just joined Unispace in September 2020. Six months later, PAG acquired Unispace, and now you are announcing Unispace's first acquisition. How does it feel?
Exciting! But it has been a roller coaster. We have a vision for where Unispace could ultimately go, and the Downstream acquisition marks a pivotal milestone along that path. It feels really good. We're positioning ourselves for the next decade of growth, and we're doing it fast. Something important to me about our new phase of growth is that it goes beyond business – this partnership is a commentary on the state of our industry and the future of work. Everyone has been talking about what's next and what work and spaces will be like in a post pandemic world, but we're putting our money where our mouth is and taking action. Downstream enables us to create better experiences and we believe work of the future will be all about experiences.
How do you see Unispace evolving with Downstream?
There's a cultural element that's really important and a capabilities element that's really important. As we do more for clients, Downstream's offerings allow our staff to do more, learn more and get more functional experience, all of which is so important. Upholding the culture, we've built at Unispace is crucial to us and we want to make sure any acquisition is a cultural fit as well – Downstream does to a T. This partnership will only add to what we've built and create a lot more opportunities for our people because ultimately, it's all about them. Likewise, we have tools now to help expand our client's cultures', something that's more important now than ever, so I'm excited about bringing these new services to our clients.
Downstream is all about experiential design, why is that important to clients right now?
Our clients are looking for different options in a post-Covid era, and Downstream gives us the ability to be more creative and deliver non-traditional spaces, taking ques from more experiential industries like entertainment, retail, and sports. The time to bring experience to the workplace is now - it's incredibly relevant to today's workplace environment. We have to think less about desks and chairs and more about the people who inhabit those spaces, because that's what work is about. Joining forces will help us more on our client's people, culture, brand, and collaboration – things every company will need to thrive in the future.
Michael Casolo, Chief Revenue Officer - Unispace
Michael, what does this partnership mean for current and future Unispace clients?
To put it simply, it continues to advance our offering, allowing us to provide more highly specialized and unique services and solutions as part of our end-to-end Think Create Make model. With Downstream's experiential design expertise, we can further build on our seamless client experience and enhance the unique process we are known for.
The future of work seems to be in an uncertain place; how will Downstream and Unispace help clients prepare for the future?
The future of work is really going to be about how employees, clients and companies use space differently in their day-to-day when they're not at home. Space acquisition decisions are being made differently. Space planning, and space functionality are being looked at differently, but what's consistent is they are becoming about the employee, customer, and occupier experience. Downstream's expertise provides current and future clients with an industry leading approach. In the near and medium term, we see spaces being much more tech enabled and bespoke, and Downstream's user experience focused approach enables us to help clients envision their own futures.
Tim Canfield, Chief Executive Officer – Downstream
Tim, you have grown Downstream for the past 18 years. Why join forces with Unispace now?
When I joined Downstream from Nike, we were working in retail design and then brand design. At Downstream, we had this opportunity to create a multidisciplinary experiential design firm which began to change the way our customers consumed "design services". After honing our craft, we started to grow and began working more with blue chip and marquee sports clients, leading to our Amsterdam and Melbourne studios, and a global team of 75 or so people working across 30 countries. We always knew at some point in our trajectory, we wanted to partner with a firm that had a larger footprint around the world that we culturally aligned with. As we met more with leaders at Unispace, we felt we really had a hand-in-glove relationship. Ultimately those conversations gave us comfort that we had found a symbiotic growth partner. We're excited to be able to scale Downstream's business and continue to evolve our experiential design offerings including the Unispace capabilities.
Downstream is a very human-centric company; how does this move benefit your staff?
This move is mutli-fold; when you're in a smaller company with strong growth ambitions, it can be hard to take the next step without the resources of a bigger firm. This move gives us the bandwidth we need, but doesn't take away the things that has made us so sticky over the last few decades. We have staff who have been with from 10 to 25 years and I'm really proud of that. We've created a culture of innovation with great clients, keeping our people engaged and our clients coming back. So, with Unispace, our default world becomes much bigger, the career path becomes stronger, and the companies' growth path has endless opportunities. We often focus on creating a better life experience for the users of the spaces we create, extending to our customers' customers, but it also applies to our staff. Our team's work is the tangible connection to our projects. At the end of the day creating a better life experience for our staff, and for anyone we can influence through design, is something we can all be proud of, and definitely continue to evolve and build on.
What's Downstream's approach to client relationships?
In 2003, our main slogan was "Experience is Everything". In 2010, we did an exercise with our leadership team to articulate what we do in four words or less, and ultimately, we settled on what's on our website now: "Fostering success through design." This means we are fostering "defined" success for our clients, and in turn creating success for us as a company. We start all engagements by defining "success" up front. We facilitate a process to mutually agree on the definition of success with our clients. This informs design and ultimately outcomes. We've always viewed ourselves as the folks behind the curtain – we're the ones that are helping craft our clients' succession their own stage. The work we do speaks for us and often leads to more work. This approach has served us well. We've built relationships with clients that have lasted, in many cases, 5 or 20 years. We are proud to be the go-to team for many of our long-term clients.
Tim Larson, Design Principal – Downstream
Tim, As the creative lead for Downstream, what are you most excited about with joining Unispace?
Any time you have an opportunity to join a large group of creative talent you have to be excited. Collaboration is so important in any effort to create truly ground-breaking work. As a leader of cross-functional teams, I'm looking forward to learning from all the great, diverse, creative minds at Unispace.
How important is experiential design in today's world?
The focus on human centered design and human experience in environments has always been at the heart of what we do. Now it's even more critical because of issues of remote and hybrid conditions. How do we maintain empathy for each other at a distance, how do we facilitate active participation and productivity? How do we attract employees and customers back to physical spaces? Issues of health and wellness in our environment are more important than ever. Showing our shared values and providing platforms for personal expression are also crucial. Creating experiences that provide personalization, connection to what makes us happy, and that deliver real value, is why what we do is so important. I'm looking forward to this next stage in that journey.
Learn more about our partnership.
Read more about how we're poising ourselves for growth with Downstream.