Delivery excellence across Asia Pacific throughout Covid-19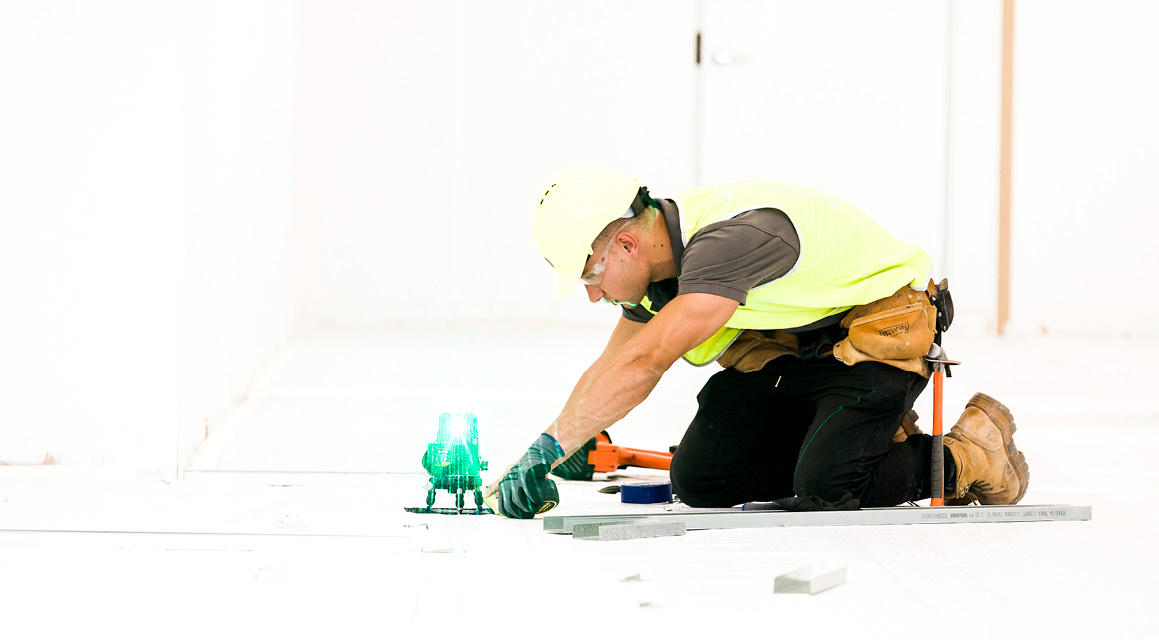 Despite months of widespread disruption, many organisations have needed to forge ahead with major new workplace projects in 2020. We've adapted how we work in order to deliver more than 35 projects safely and successfully across Asia Pacific during the pandemic.
The Covid-19 crisis has proved the sternest test to our industry in years. Fortunately, we have a proven, effective methodology that affords our clients seamless cross-border communication from project start to finish, irrespective of where they are located. And, as the pandemic continues, we're able to continue to de-risk projects for our clients and keep activities running to schedule.

Adapting to the toughest conditions
Through adversity, we were able to complete a successful delivery in Hong Kong, of a multifloored workplace for a global investment management firm.

The firm's relocation to a new office was a time-sensitive project that required meticulous delivery planning. We began on-site construction in June 2019 – the very moment at which large protests were beginning to rock Hong Kong's city centre. These protests paralysed public transport and unsettled the immediate area, making the coordination of the relocation more challenging than expected.

"We monitored news reports leading up to the move and stayed in constant communication with our client – if the risk was high, we would have to postpone the move," explains Paul Leung, Senior Project Manager, Unispace. "By maintaining this level of responsiveness, we were able to proceed on a weekend where there were no protests to ensure the transition took place without disruption."

Then, as we began the final stages of the project in January 2020, cases of Covid-19 started surfacing in Hong Kong. To keep our people, our clients, our contractors, and our sites safe and operational, we implemented strict guidelines around site safety to ensure work could continue. Despite the odds, the project was completed and handed over in August 2020 – on time and within budget.
Ensuring site safety while working at speed
Health and safety for our clients and staff has always been imperative, and we have replicated and adapted the approach taken in Hong Kong across all global project sites.

These measures include spreading out work shifts to reduce the total number of staff on-site at any time, having soap, hand sanitiser and extra PPE mandatory, and available to all, staggering lunch breaks to further reduce crossover, and ensuring that all workers maintain an appropriate distance from one another in accordance with local health guidelines.

We've also looked to fast-track projects so that work is carried out to the shortest possible timeframe. This is to minimise disruption to our clients' day-to-day work, and to avoid any risk of their business having to pay double rent while construction is underway. For example, in Sydney we delivered a multi-level workplace on behalf of a large Australian corporate law firm at unprecedented speed in advance of the pending city-wide lockdown in March.

"Where it's been possible to safely proceed, we've been giving it our all to deliver work quickly and seamlessly," says Kevin McCabe, Operations Director, APAC at Unispace. "The beauty of our methodology is that team members based anywhere in the world can work on projects simultaneously, so we can coordinate multiple time zones to work through the night on projects requiring tight turnaround"
Mitigating the impact of lockdown
Of course, in some cases it's been impossible to avoid site closures due to local lockdown measures. In New Zealand, all construction sites were shut down completely for a period, however, our team were able to pivot and put their skills to good use in other areas.

"Our teams were able to keep busy working on upcoming projects – assisting the design and pre-construction, as well as developing our own Covid-safe site requirements to ensure we were ready to hit the ground running once restrictions lifted," says Arwen Dickinson, Principal, Construction for Unispace in New Zealand. "This has become a great information piece for clients to give them peace of mind that we're able to continue to deliver their projects on time and, most importantly, safely."
Smart design tools and agile approach to eliminate the need for site visits
With most clients unable to travel out to workplace project locations, our team has been on hand to scope out office spaces on behalf of our clients and get work underway even if they can't physically access the location themselves.

Technology has been instrumental in keeping clients informed as construction and fit out projects have progressed. By uploading photos and tasks statuses to Procore, our project management software, site managers can ensure clients have the latest information on their current projects, even if they're on the other side of the world.

uniBIM is another tool that we have developed that gives clients a virtual space in which to collaborate with our designers, visualise new ideas and make fully-costed edits in real-time. uniBIM works alongside Matterport which enables local team members to create 3D building flythroughs, photographing every inch of an office to give clients an immersive digital experience of the physical space.
Maintaining defect-free delivery
End-to-end workplace project design and delivery involves a wide-range of stakeholders and delivery partners. It only takes one tiny error to result in a defect later down the line.

We conduct a thorough defect inspection process within the final two weeks of each project, giving us enough time to rectify any problems identified. And we're proud to boast a zero defect record at the point of practical completion for 31 of our 36 completed APAC projects, despite the pandemic-related challenges.

"The key to maintaining defect-free delivery during Covid has been over-communication – with our clients, contractors, suppliers and other partners," says David Burke, Unispace's Principal, Delivery. "What's most important is to agree clear project milestones and form a partnership with clients, giving them insight into how we're managing the project and helping them better understand their own role in enabling defect-free delivery."
Keeping real estate decisions moving
Many organisations have existing leases that are nearing expiry and face big decisions about whether to renew, refresh or move elsewhere. Covid-19 has also led some businesses to their own moment of remote working 'enlightenment'. The question of office space, size and structure is just as important as ever.

Similarly, as the pandemic continues, the need for agile workplace strategy, design and delivery capabilities is manifest, which is why we've taken every available action to support clients in their hour of need, and will continue to do so in the months ahead.

If you have any questions about project delivery or any of the information mentioned above, get in touch with our team.