Have you ever visited a company's 'local' office and been underwhelmed, disoriented or plain baffled by your experience?
Unfortunately, as companies increase their global real-estate footprint, the challenges of managing workplace projects grow ever more complex. Not only do they have to identify, design and deliver offices in new or remote locations, but they're constantly having to revisit their existing portfolio as the company takes on more staff or acquires new businesses.
Consequently, key aspects of workplace design and delivery can end up falling into the hands of local decision-makers, for whom ensuring overall corporate alignment is not high on their priorities list. This not only leaves customers with an inconsistent impression of the business, but worse still, the experience for staff on-the-ground is both fragmented and alienating. The office simply doesn't feel right.
"Unispace's global reach allows ease of access to expertise around the world while also having local talent where it's needed to ensure seamless delivery of projects with maximum transparency," says Gareth Hales, Unispace's Global CEO.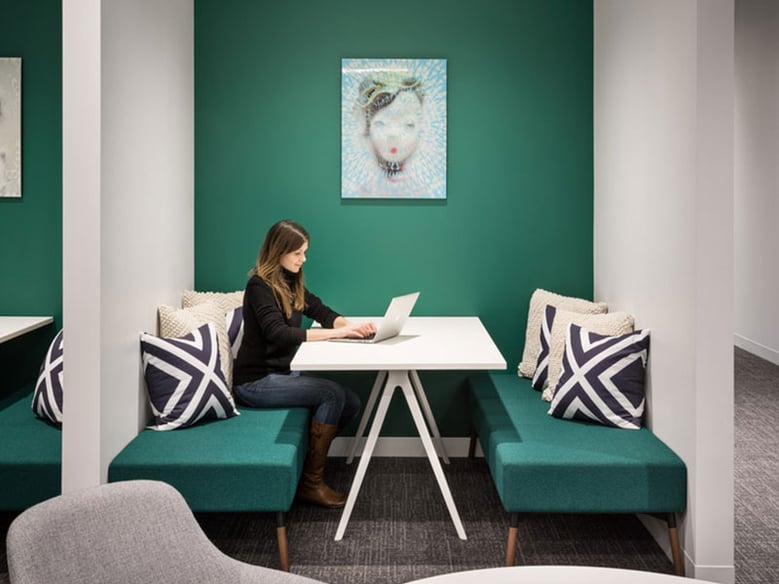 Make it feel familiar

Consistency of workplace experience is vitally important for all businesses with a regional or global real-estate footprint. Not only does consistency help to preserve a company's identity in each market, but it helps to reinforce the vision, values and behaviours that shape corporate culture and create highly productive, motivated local workforces.
This isn't about equipping every office with the same level of facilities. What is deemed appropriate for the corporate headquarters simply may not be needed or relevant within a regional office.

Nor is it about trying to ensure every office looks identical. Differences in the type of office space that's available will naturally vary from market to market, while ultimately every workspace needs to be designed according to its own purpose and local market needs.
As Justin Conceicao, Principal, Strategy at Unispace, explains, "Workplace consistency needs to be defined in terms of experience and familiarity – the ability to move as seamlessly through the space at one office location as at another, to be able to access the same tools, and the ease of use of different space types such as meeting rooms or collaboration areas.
"At its core, the idea is that any employee – or customer – ought to be able to walk through the door of a new office and feel instantly comfortable in their surroundings."
Familiarity breeds improved collaboration and ease-of-working between different offices. It also serves as helpful reassurance for clients, for example, if you're trying to persuade them that you genuinely have the scale and expertise to deliver in a market within which they have not previously worked with you.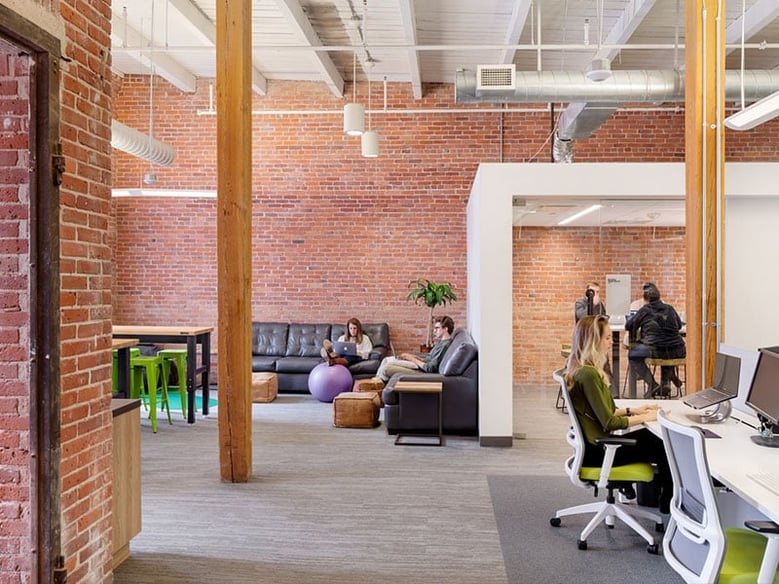 Getting started in a new location

Even when organisations fully recognise the virtues of delivering a consistent experience across every workplace, they can still face challenges when expanding into new territories, simply because they don't know the local property market. Further, it might not be possible for one of the corporate real-estate team leads to personally oversee a project on-the ground.
That's why more and more clients are requesting our assistance in putting together a comprehensive set of workplace guidelines, either for the development of new office spaces or the redesigning of existing locations.
These guidelines centralise the approach to space, allowing corporate real-estate teams to work out how much space is needed, how much it will cost to fit-out, and how to evaluate the available properties. They also incorporate workplace principles – such as how to plan different types of buildings, or how to overlay behavioural, technological and wellbeing aspects throughout the space. Balancing consistency and local personality is also important and this can be expressed through brand deployment, colour palette and digital content.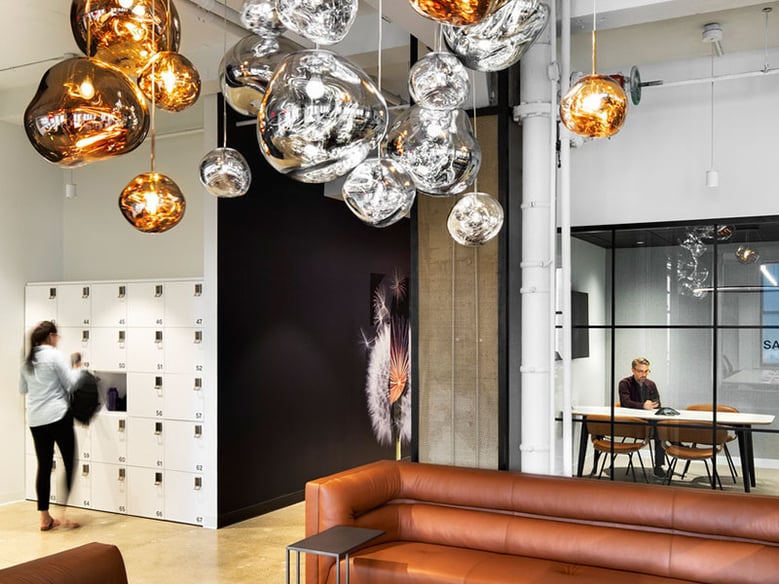 A holistic approach

Workplace guidelines should be designed to take into account the various audiences of the information – a holistic approach that enables any stakeholder (designer, project manager, MD, etc.), irrespective of their location, to streamline the delivery of new space.
However, it's important not to be too prescriptive. While global consistency is the desired end goal, there needs to be room for location-specific interpretation. As well local market variables such as construction rates, local cultures must be able to thrive within the new office, while some locations will have to cater for specialist environments, for instance laboratories or warehouses.
At Unispace, we involve our entire end-to-end team in the guidelines creation process, from strategy to design to delivery, so that the guidelines we develop are easy to implement and clearly aligned with organisational objectives.
"We're very flexible in our approach," says Conceicao. "We need to cater for a spectrum of client needs, whether that's collaborating with small, centralised client project teams on guidelines that are then shared with the wider organisation, or engaging with client working groups drawn from every level and location within an organisation to test the guidelines as we're developing them."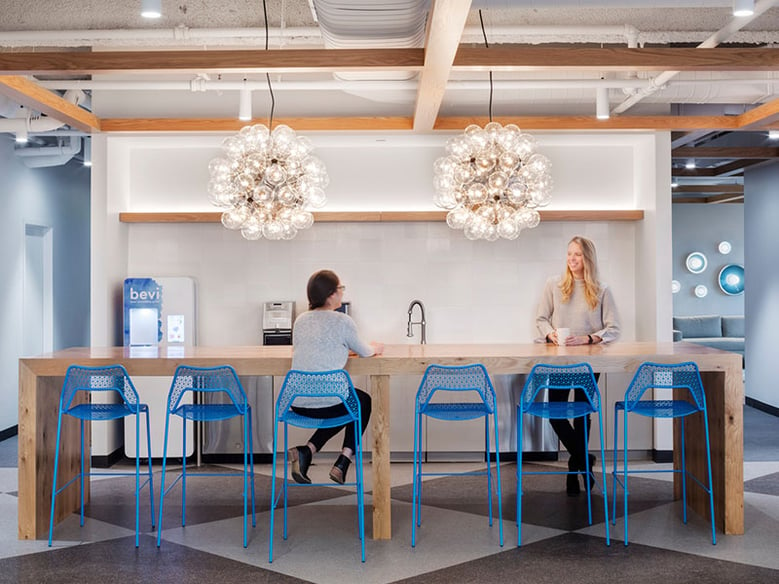 Bringing the guidelines to life

Just as we develop all of our workspace guidelines from scratch based on each clients' specific preferences and requirements, we're also able to deliver a variety of different outputs designed to bring the guidelines to life within the organisation.
"Our mission is to go far above and beyond what a normal architectural practice might provide," explains Conceicao. "200 page hardcopy documents sit on a shelf collecting dust and are rarely seen by the right people internally. Instead, we look to deploy the content digitally and bring the guidelines to life, using 3D smart blocks, VR walk-throughs and scenario-based space modelling."
By making the content accessible, digestible and searchable, we can ensure that every stakeholder involved in a workplace project is supported through the process, whether they are delivering their first or 40th office environment.
Peace of mind on every project

At Unispace we have the end-to-end strategy, design and delivery capability to ensure global consistency and the local experience wherever your property portfolio requires it.
Contact our team to hear more about how we can co-create a set of guidelines that will guarantee you peace of mind on every new workspace project – wherever you're looking to deliver.