We are happy to announce that our innovative work with DoubleVerify has resulted in a Silver Award in the Architecture - Commercial - Constructed category for DRIVENxDESIGN's New York Awards!
In line with DRIVENxDESIGN's Architecture - Commercial-Constructed category, we designed and built the entire workspace using our unique methodology to create an ambience that reflects functional, technical, social, and aesthetic considerations.
This project was particularly notable for its use of technology. We used our uniBIM process to dynamically design and build, iterating design changes in real time, and progressively costing all components throughout the project's duration.
"Special thanks go to the entire multidisciplinary project team for their dedication and hard work to ensure the success of the project. I have no doubt this will be one of many awards the New York studio will bring." - Hannah Hackathorn, Design Principal
See DoubleVerify's entry here | See our case study on the project here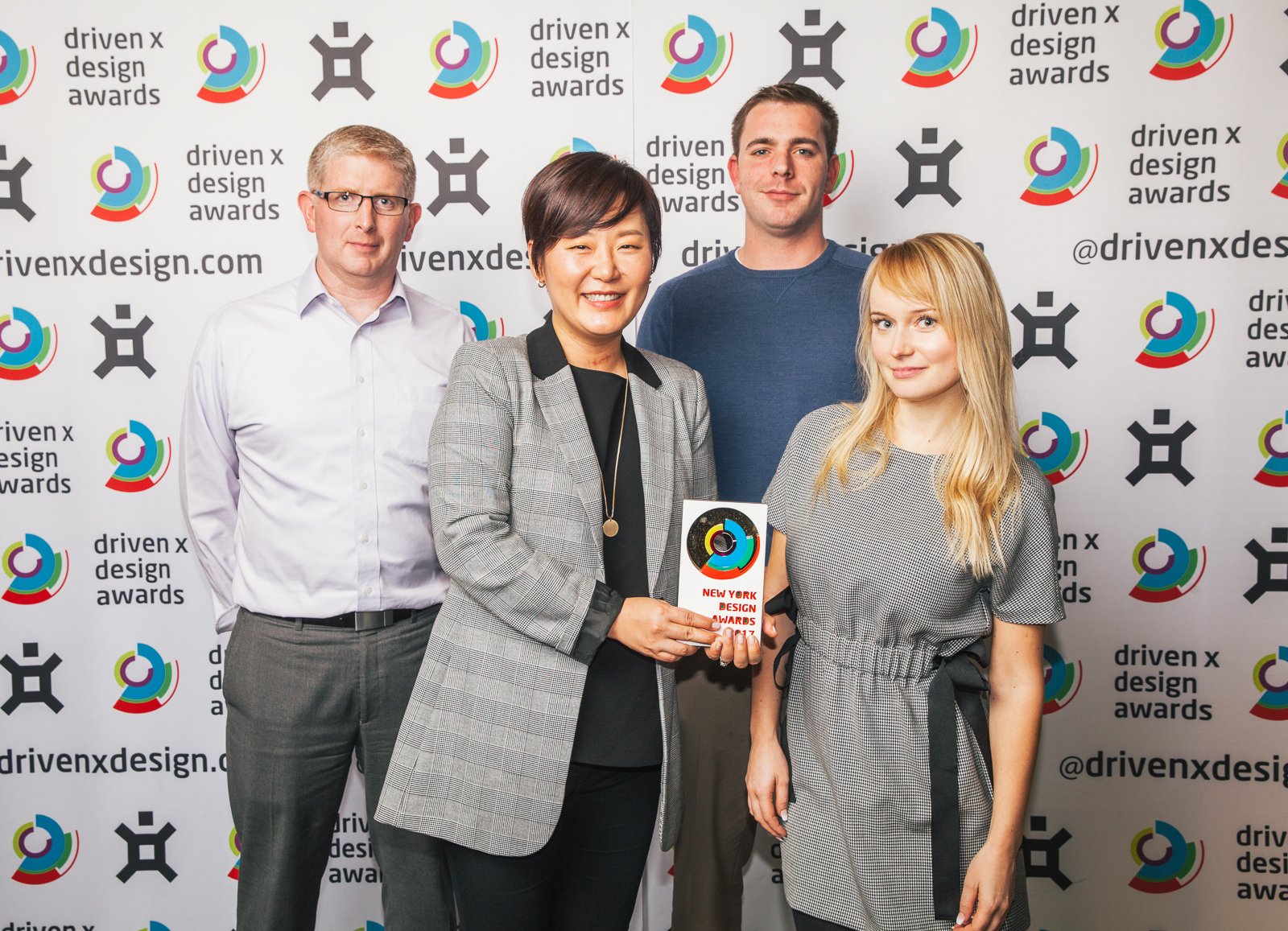 Our team at the awards reception included, L-R: Rick Scott, Hannah Hackathorn, Neil Rohrbacher and Magdalena Smialek.
Learn more about uniBIM here: