When ASX-listed oil and gas company Beach Energy decided to relocate its head office to downtown Adelaide, it was also an opportunity to transform the way its fast-growing teams work, by creating a collaborative and agile workplace.
Our Adelaide-based team was up for the challenge. "Unispace's delivery model is quite unique in Adelaide, as a dedicated design and construction company, where the designers and project managers are working together in the same office and for the same company," says Andrew Hill, Senior Project Manager. "This can significantly streamline the journey from lease, to move-in for any office fitout."
Beach Energy was ready to move to a space that was more aligned with their goals surrounding sustainability, wellness and collaboration, with their new office space bringing all staff together across two floors on Flinders St. Using a fresh colour palette that reflects the revitalised Beach brand, the open-plan work environment is supported with quiet rooms, soft seating booths and spaces to co-create. A lush green wall flanks the reception space, and plants fill the work zones.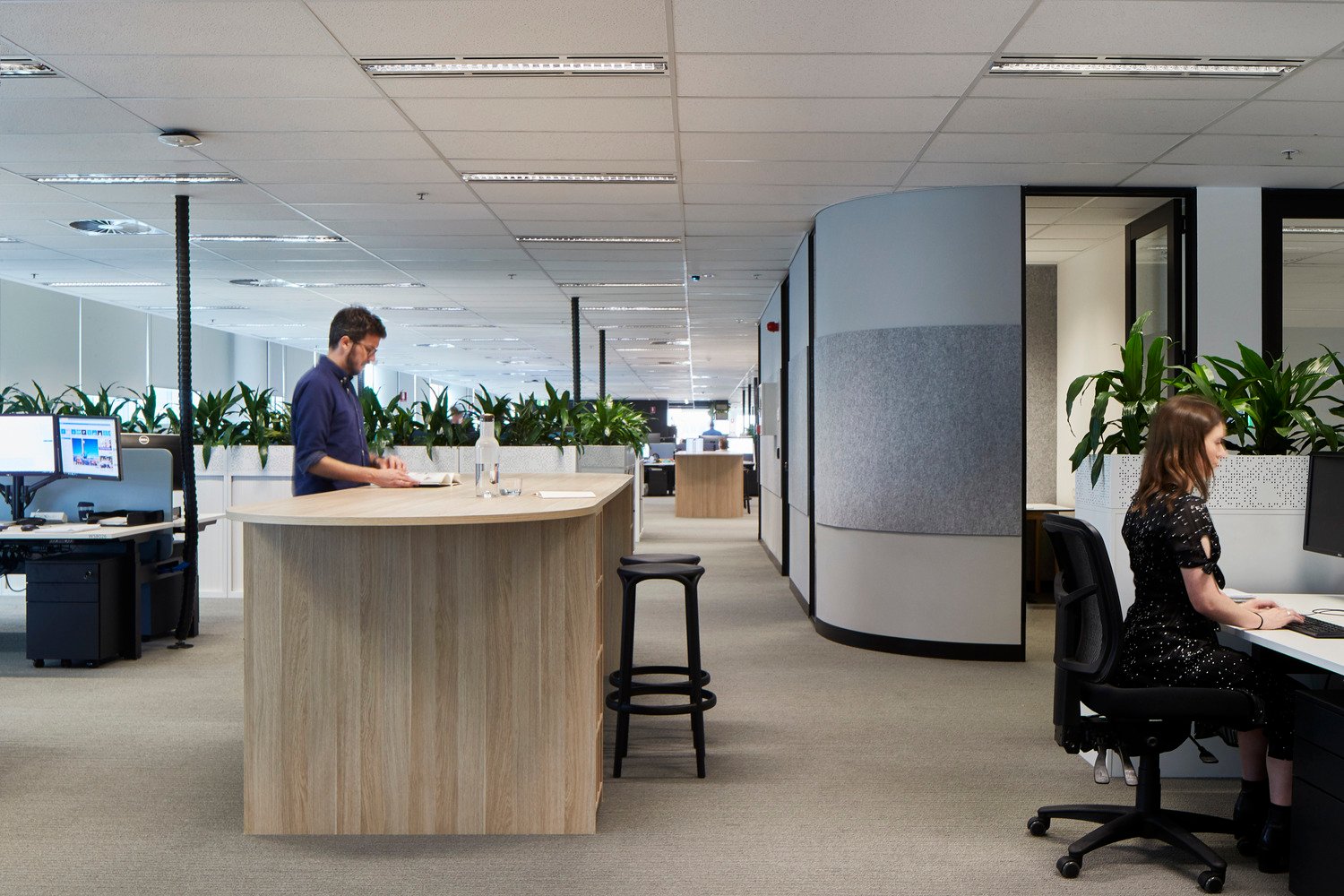 "There's a balance between privacy and staff interaction, with a dedicated library zone providing a quiet area for work. We also considered the acoustics, with double glazing in the front of house meeting rooms, and acoustic panelling within video conference and quiet rooms," says Lena Fenwick, Design Associate from the Adelaide studio. There's also no doubt Beach Energy's staff enjoy the integrated TopBrewer coffee tap.
Moving around 500 people from a more traditional workplace in Glenside to this agile environment in the city centre also required a commitment to change management. "The Beach Energy project has been a great experience for us," says Andrew. "The feedback we have received since has been very positive.
To create a 'destination workplace' like Beach Energy's new headquarters or Woodside's Perth campus on time, on budget and with built-in transition support, you need a combination of global, expertise and capabilities, and local commitment and understanding. As South Australia's workplaces evolve to meet the needs of the next generation of talent, we're excited to have our local team on board.