As any project manager will attest to, ensuring accuracy and accountability across complex workplace projects can be a big challenge, particularly when they involve multiple parties – such as client stakeholders, design and delivery teams, consultants and local contractors – spread across different geographies.

With so many moving parts, it's easy to lose track of the status of individual activities, and this is one of the key reasons why projects end up incurring delays or additional costs. Project management technology has been around for some time, but it's rare to find clients, partners and contractors all seamlessly using the same systems, and it's rarer still to find these systems updated in a timely and accurate manner.

At Unispace, we do things a bit differently. We've developed Think, Create, Make, a methodology designed to ensure workplace design and delivery success wherever we work in the world.

One of the most useful tools we rely upon is our project management platform, Procore, which serves as a collaborative space for designers and on-site delivery partners to access and share a vast digital repository of project information – everything from live status updates to drawings and specifications.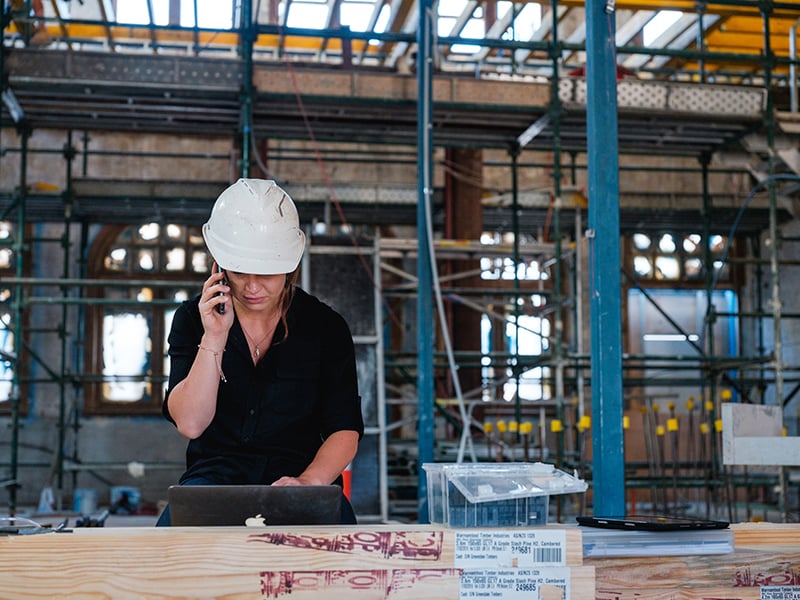 In fact, since we first adopted Procore, its value and functionality has been such that we've recently extended its access to our entire client base, allowing all of our clients to enjoy instant, centralised visibility into ongoing and planned project progress.
Clients using Procore have reported reduced turnaround time on submittals, RFIs and defects, as well as improved project-wide communications and more accurate forecasting. In a recent client survey we also found that more than two thirds of project team members and over half of site managers are now saving at least five hours per week thanks to Procore's insights and management capabilities – time that can be invested back into the projects themselves to further ensure activities are kept on track.
For these reasons and more, we're now encouraging all clients to adopt Procore whenever they work with us. It is particularly helpful when working with our multinational clients, where projects invariably span multiple locations and geographies. It's also adding significant value for clients managing multiple projects concurrently, providing a crucial level of visibility across different continents and time zones. Not only does the tool send instant notifications to all relevant parties whenever there are impending deadlines or notable changes to activity status, but it can even generate minutes from any discussions that take place and share them with absent parties.
The tool also helps our clients to uphold their health and safety standards, offering full visibility into the hours worked by on-site personnel. And, in the event that any defects or errors occur – as is inevitable from time to time – project administrators are notified instantly. Photos and videos relating to the defect can also be shared via Procore in real-time, allowing for speedy resolutions that allow everyone to get back to their day jobs as son as possible.
Ultimately, Procore helps us to form more effective partnerships with our clients and meet the exacting delivery standards and timelines we set for our workplace projects. That's why we offer client access to Procore at no additional cost – giving everyone the visibility, direction and accountability they need to maximise the chances of successful project delivery, on time and on budget.