Our Boston Studio is the recipient of the International Interior Design Association's 2018 New England Interior Design Award for Workspace Under 20,000 square feet!
Fully designed and built by our Boston team, this activity-based workplace exemplifies our revolutionary, cross- discipline approach to workplace design. Specifically, the design concept for the studio centers on the living journey that employees, clients and peers experience when they enter the space.
"From day one, our teams worked together to create an environment that embodies our innovative design and construction methodology and reflects the best of our workplace strategy. We are extremely proud of the result: a space that continues to empower an environment of collaboration and communication."
-Matt Lock, Managing Director and Co-Founder of Unispace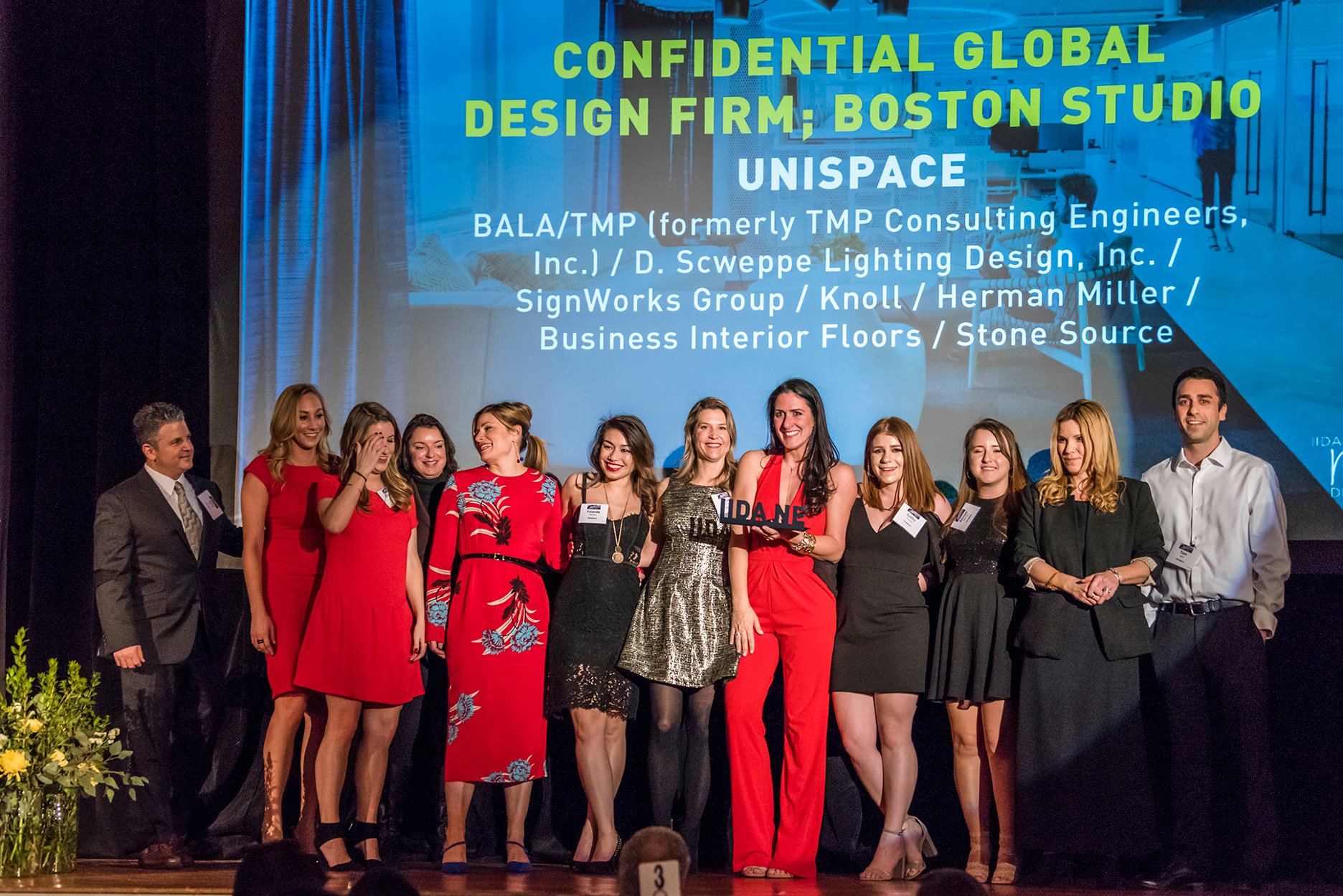 "We're so proud of this team effort to create a space that encapsulates us as a firm and showcases our talent for delivering beautifully crafted projects."
-Natasha Tashian, Senior Associate, Design and Lead Designer of the Boston Studio
Our agile workplace further breaks the traditional mold with each area strategically designed to serve multiple functions. There are no assigned desks or private offices, and teams have the freedom to locate themselves wherever best suits their tasks throughout the day. Designed to ebb and flow as we grow, the space is a living lab enabling us to design better environments for our clients.
"You would expect a design firm to do this well, and the balance of flexible workspaces and small meeting rooms, transparency and clear spatial divides, amenities and areas for heads-down focus make this exemplary. The open lounge space that can be enclosed by curtains for more private meetings is a great move."
-2018 IIDA New England Award Judges

See more information on the project here.
For a full list of award winners and entries, see here.