Organisations are looking to luxury hospitality and leading technology industries for inspiration for their coworking spaces.
In Sydney we worked with UBT to develop an environment where hospitality and coworking converge. The Precinct is their new head office, with a dedicated space for their clients to work. An evolution of the typical coworking concept, it offers an experience more akin to that of a boutique hotel, with a dedicated concierge and membership offerings; from a fully catered café to dry cleaning services.
The Precinct offers an environment with a village-like vibe, where like-minded businesses, including UBT are inspired by each other. By blending coworking conventions with hospitality finishes, the space has attracted a wealth of clients and transformed the way UBT does business, strengthening existing relationships and fostering new ones. The symbiotic environment encourages collaboration and provides opportunities for networking, where UBT team members and their clients can work and connect seamlessly, side by side.
Similarly, in New Zealand, as part of an ever-growing partnership with BNZ, we were asked to design and deliver the next leap in tailored customer centric service and shared space for the leading bank. The concept for their Wellington Partners Centre has taken cues from the hospitality sector to incorporate elements that will surprise and delight clients, while also showcasing the BNZ brand. Insights from industries leading the way in innovation shaped the digital integration within the space.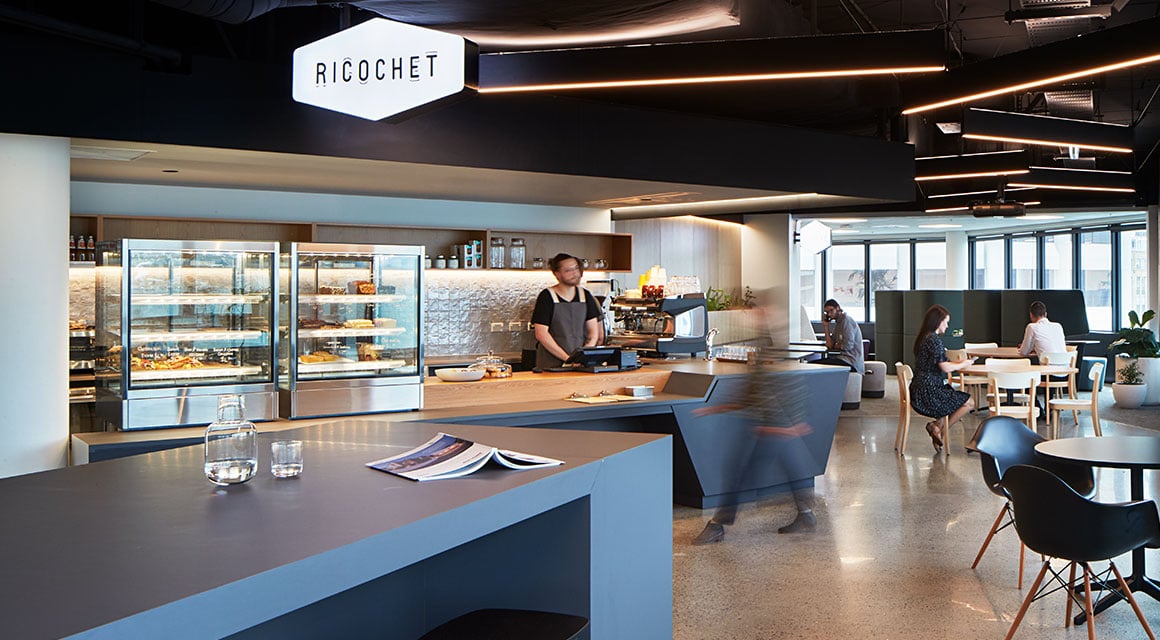 Unique touch-points respond to the needs of BNZ clients to enhance their experience. From a dedicated on-site concierge to immersive technology solutions which allow clients and BNZ partners to connect at any work setting, with any device. With a member's lounge look and feel, there is a distinct in focus to the user experience. A space which inspires collaboration, communication and networking; where BNZ partners and their clients can work together.
Read more: Coworking 2.0: The evolution of the workplace movement