Over a decade ago the coworking movement was established as a workplace solution for independent mobile workers, the creative entrepreneur and small start-up companies to work collaboratively in a shared space with like-minded people. Coworking has since become a rapidly growing global workplace trend. With over 11,000 coworking spaces worldwide today, it shows no signs of slowing.
The Australian market has reflected this workplace paradigm with significant growth in coworking spaces over the last five years; a response to the current property market which is faced with low vacancy rates and a reduced supply of new office space until 2020. In Europe constraints in conventional office space along with the growth of entrepreneurialism as a result of the global economic crisis, has seen curated coworking experiences spring up across the region. In the US, according to a recent JLL report, coworking and flexible space has grown 23% per year since 2010, higher than any other industry segment, driven by strong venture capital funding and the demand for flexible spaces to suit ever-changing work styles.
From the initial inception in the early 2000's, the coworking concept has evolved. Laurent Soulat, Unispace Regional Principal Client Partnerships, notes an emerging trend from "typically traditional organisations who are looking to adopt a more agile approach and want to immerse themselves in a fast paced, start-up culture environment. It's an opportunity for these types of businesses to invite clients and customers to work side by side in a dedicated shared space to collaborate, strengthen relationships and create new opportunities."
Additionally he notes that landlords are increasingly looking at coworking spaces as a selling point for buildings to attract tenants. "This is a result of landlords seeing clients who want the flexibility to expand their team without an increased real estate investment, as well as project-based teams who flex and retract within a project cycle and require a flexible approach to workplace," says Laurent.
These trends are evident in the transformation of recent Unispace projects across Europe and Asia Pacific including Nous Group, UBT and Infosys.
In Sydney, we worked with UBT to incorporate a dedicated coworking space into The Precinct, their new ABW head office, which transformed the way they do business. The intent of the coworking area was to produce a shared space for UBT team members and their clients to work and connect seamlessly, side by side to strengthen existing relationships and foster new business relationships.
We also worked with Nous Group to develop a coworking concept for its Sydney, Melbourne and Canberra workplaces, to incorporate branded coworking spaces for their clients to share the Nous ethos.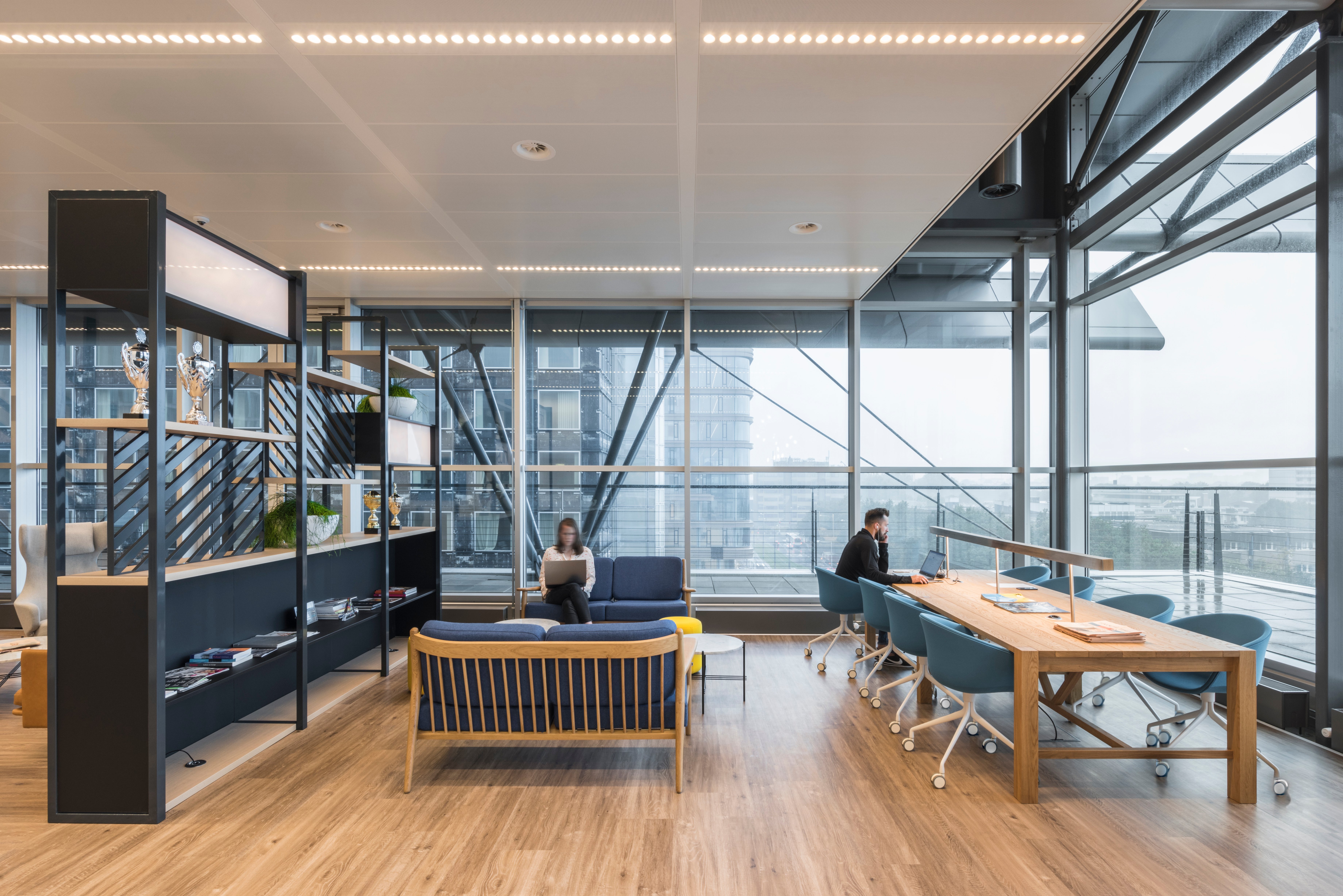 For Infosys our team created a fluid and future-proofed work hub located in the iconic World Trade Centre in Amsterdam, for employees and visitors alike from around the world to touchdown and connect.
Read more: Where coworking and hospitality converge