Using office design to engage and support Gen Z and Millennials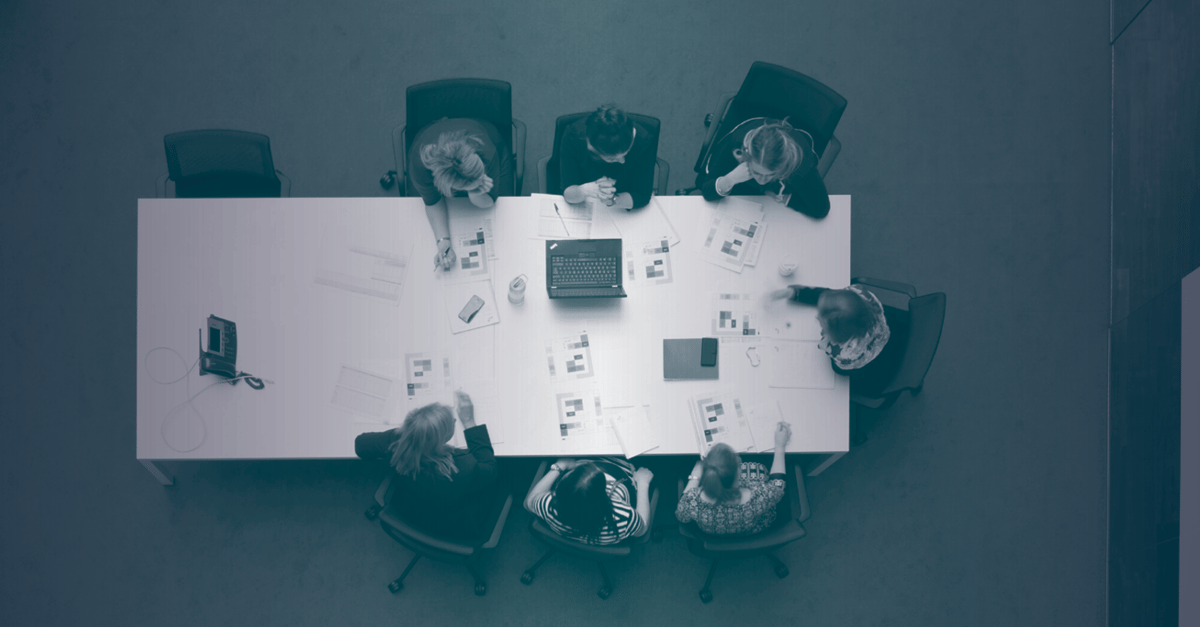 By 2025, Gen Zs

will make up

one-third of th

e population and 27%

of the workforce.

As these younger generations navigate and prioritize their careers, lives, and workplace preferences, it's up to emplo

yers to create

a work

place culture where everyone belongs.
Physical working environments are constantly evolving as younger generations enter the workforce.  
Today, many organizations have five generations working alongside one another, each with their own values, communication styles, working habits and workplace needs. And while 70% of organizations claim that supporting a multigenerational workforce is critical for their success, just one in 10 admits to being ready to address this trend.  
 An understanding of Gen Z and Millennial perspectives towards work, life, and values may provide insight for tenured leaders to better understand half of their workforce and be better positioned to create intergenerational culture and productivity.  
A place to grow 
"Three in ten younger employees cite learning and development as the top reason for choosing an employer"  – Deloitte Global 2022 Gen Z & Millennial Survey 
Studies show that Millennials and Gen Z workers prioritize learning and development over climbing the corporate ladder and crave community and belonging in their workplaces. These employees are looking for meaningful experiences that help them grow, both in their roles and as people. 
Our own research confirms this. Our study, The Reluctant Returner, a survey of 3,000 office workers, 37% of which were individuals in the earlier stages of their career, noted that 80% of younger staff feel encouraged to come into the office more regularly, when training and development opportunities are readily available.
"Organizations can appeal to this audience by creating tech-enhanced internal spaces which support and facilitate training and development sessions. However, this spirit of learning, collaboration and connectivity also needs to extend beyond formal environments and become part of the fabric of daily office life. The workplaces most likely to resonate with younger generations will encourage spontaneous interactions and foster a sense of community at work.
Hierarchical office design will alienate Millennials and Gen Z, who want to collaborate informally and transfer knowledge organically. Similarly, these employees crave autonomy in how they work. Something as simple as letting employees customize their workspace and surroundings can significantly increase engagement." – Chen Tang, Principal of Strategy
Bringing company values to life in the office 
"Less than half of Gen Zs and Millennials agree business is having a positive impact on society"  – Deloitte Global 2022 Gen Z & Millennial Survey 
While younger generations recognize that companies need to consider profits, they also favor employers that share their attitudes on social, cultural, and environmental issues. A 2022 study by Deloitte found that nearly two in five Gen Zs and Millennials have rejected a job or assignment because it did not align with their values, whereas those who are satisfied with their employers' societal and environmental impact, and their efforts to create a diverse and inclusive culture, are more likely to want to stay with their employer for more than five years. 
Appealing to Gen Zs and Millennials starts with behaving as a good corporate citizen, but you should also use the physical workplace to reiterate your ESG commitments, remind employees that good work happens there, and create spaces where everyone belongs. Environmental and digital branding, furniture selection, and sustainable materials are great ways to reinforce this message, but this must be done with care and consideration, to ensure employees do not believe an employer is greenwashing.  
The social workplace 
 "30% of Gen Zs and 40% of Millennials seek to network and develop their contacts within their organizations" – ADP Research Institute: People at Work 2021 
 The rise of the gig economy and the co-working movement has left its mark on younger generations, with more Millennials and Gen Zs ditching traditional work models for greater flexibility and fluidity. These workers aren't looking for a desk in an office – they're looking for workspaces in which their entrepreneurial spirit can come to the fore and where they can socialize, collaborate, and innovate with like-minded people.  The Reluctant Returner report found that many younger workers (81%) admitted they missed the social aspect of office working when working from home.   
Adopting elements from hospitality and co-working – like touchscreens for sharing information, coffee bars, and informal spaces with reconfigurable furniture – could be a route to engaging younger audiences and encourage cross-pollination across your entire business ecosystem. Incorporating amenities is not a one-sized fits all solution and speaking directly to employees to understand how they would like to best use and experience the workplace is key.
Achieving digital balance at work 

"46% of Gen Zs and 45% of Millennials feel burned out due to the intensity/demands of their working environments " – Deloitte Global 2022 Gen Z & Millennial Survey 
From AI to robotics, innovative technologies continue to shape and disrupt how we work. But while technology can empower people to do their best work, constant interruption or 'context switching' is hurting productivity and well-being. It takes 23 minutes for the average employee to return to their original task after being interrupted, and too much exposure to technology can stimulate an 'always on' mentality, leading to employee burnout, which is highly prevalent.  
From our survey, 81% of young respondents said they would be happier in an office with separate spaces for collaboration and quiet work. This presents a huge opportunity to better support Gen Z in the workplace by reassessing how office space is designed and utilized.
Today's workplaces need to harness the benefits of new technology while recognizing that humans aren't machines and need regular breaks away from screens, IMs and notifications. We can solve these issues within the office by creating communal spaces that are deliberately lo-tech – emphasizing face-to-face interaction – as well as private environments in which employees can relax and recharge.
Equally important is the need for greenery (biophilia) within the workplace. People spend one-third of their lives at work; for office workers, most of this time will be spent indoors. Introducing biophilic design elements – from living plants and water to natural materials and patterns – can reduce stress, improve cognitive function, and enhance mood and creativity.  
"While younger generations may face the stereotype of being a 'digital-only' group of workers, our research clearly shows that they prioritize the ability to learn from others face to face. And despite prevailing technology, nothing can replace the sense of belonging that in-person socialization can bring. While younger workers generally have access to technology and the digital skills to work remotely long-term, our research suggests that this group values the opportunity, collaboration, and support that a physical office provides more than any other age group.
"With Gen Zers now accounting for around a third of the global population, for employers looking to beat the competition, considerations must be made to improve the quality of the environments they provide. Those employers who consider their workplace and generational needs, will be able to not only engage and retain their best talent, but also attract new staff in our current candidate-led jobs market." – Stuart Finnie,
Head of Design
Summary:  
The physical workplace plays a key role in employee recruitment and retention.  
With younger generations set to comprise one-third of the population and 27% of the workforce by 2025, organizations must consider how they can tailor their built environments to best meet the needs and preferences of Millennial and Gen Z workers.  
Don't forget – it won't be long before the conversation shifts again, and another new generation enters the workforce.
Learn more about how the office experience can become a recruitment tool for future generations.