A decade on from the start of the 2008 global economic recession, Spain's economy has undergone a miraculous recovery. Hardly surprising, then, that its vibrant capital, Madrid, is poised to capitalise on Brexit and is attracting some major global names.
They say 'fortune favours the brave', and Spain's upward trajectory has not gone unnoticed by international firms looking to expand or set up a post-Brexit European HQ there. Morgan Stanley and UBS are moving workers to Madrid, and British insurer Admiral has chosen the capital over more traditional clusters such as Luxembourg City, Dublin and Brussels.
As with so many cities, Madrid particularly hopes to attract those financial firms forced out of London by the 'passporting' issue. With the third-largest GDP in the EU, the city has real business appeal, and ambition to match: a 300-hectare development in the north of the city, dubbed Operation Chamartín, is intended to create a financial district to rival La Défence or Canary Wharf.
But it's not just the established multi-nationals that Spain hopes to attract. Entrepreneurship is a hot topic, and Madrid participates in several EU projects designed to enhance start-up infrastructure, including the provision of accelerators, co-working spaces and incubators. ICEX, Spain's foreign investment agency, is inviting bids for incentives designed to attract foreign start-ups, offering easier visas and residence permits, €10,000 towards initial costs, co-working spaces in Madrid and Barcelona, and digital/media exposure. ICEX publishes a guide to business grants and incentives.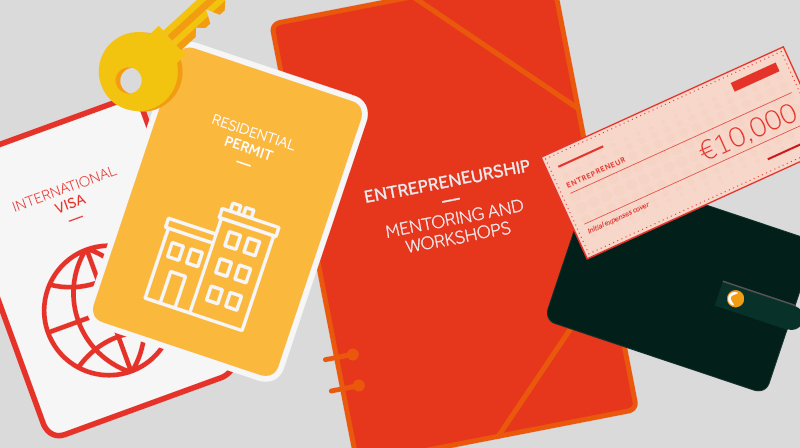 Madrid's lifestyle is cosmopolitan, boasting a standard of living which is considerably higher, yet cheaper, than London. Crime is low, schools are bilingual, and most people under 40 speak English. High-speed trains will soon whisk you away to southern beaches while flights to other European capitals are regular and affordable.
An extraordinary national recovery
Spain had it rough during the global recession. In 2012, Moody's significantly downgraded the country's rating, and the financial sector had a €100 billion EU bail-out; a year later, unemployment spiked at 26%. Yet the country has since managed an astonishing transformation. "Nine years after Spain slid into a long and bitter recession, the country is back where it was in 2008," reported the FT last year. From a deficit of 9.6% GDP in 2007, Spain has recovered to an expected surplus: the IMF has raised Spain's 2018 growth forecast from 2.4% to 2.8% - stronger than Germany, France or Italy. Along the way, Spain has overhauled its labour market, its banking systems, the trade deficit, and business taxation (slashing rates from 35% in 2008 to 25% in 2016), all of which is great news for overseas investors.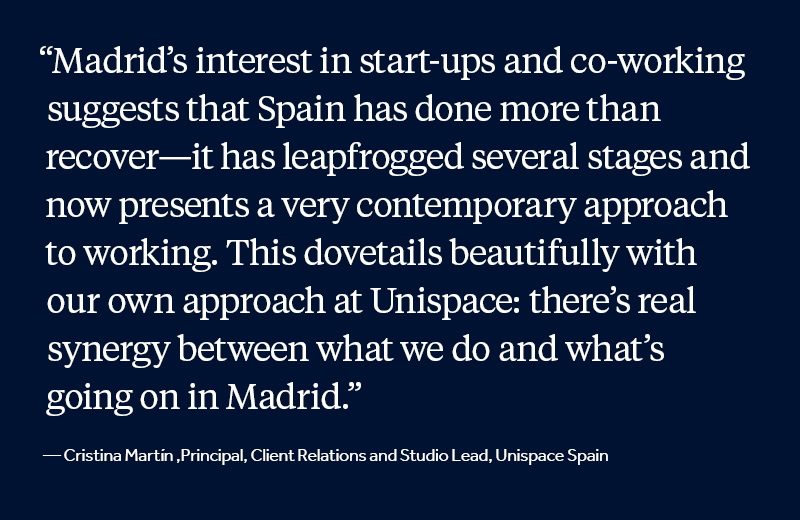 Madrid's office environment
Spain's commercial property sector is thriving. According to Knight Frank, "All eyes are on Madrid, with 2018 set to be its year to shine as a genuine super city [and] a firm fixture on international investor's radars... Net take-up has been trending upwards for several years, whilst rental levels are still significantly lower than in the other main European markets." At 570,000 sqm, they say 2017 take-up was 23% higher than 2016. Average commercial rents in the city are around €29/sqm, whereas Dublin is €51 and Paris is €60. And co-working is big: there are over 150 co-working spaces in Madrid, most with services designed to create supportive communities.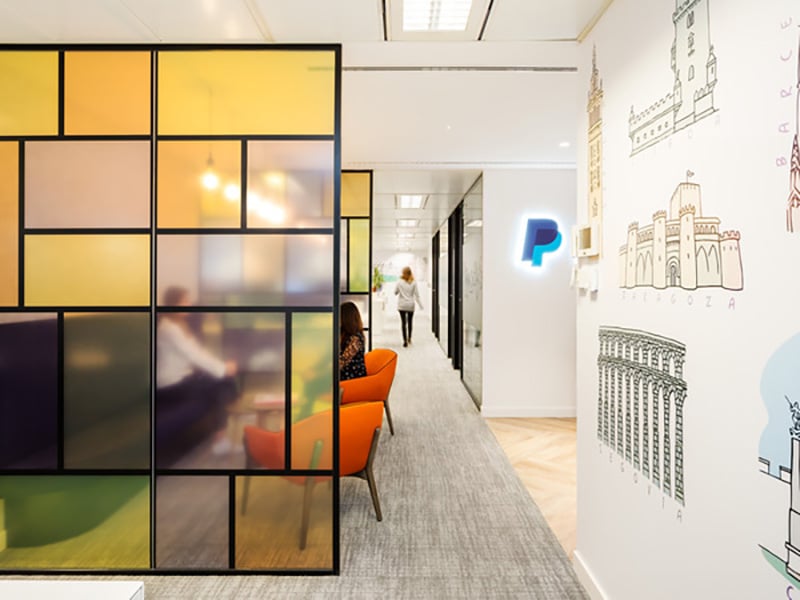 PayPal, Madrid
Unispace in the Iberian peninsula
We've delivered projects for a wide range of clients who recognise the potential in Madrid, including Qlik, PayPal and Shire. Our unique approach to strategy, design and delivery – in the context of a city so keen to reinvent itself – enables us to create some of the most impressive new workspaces for some of the world's most impressive companies. And if you're looking for a separate workspace in Portugal, Unispace has a studio in Lisbon, too.
Parts of Spain's economy may still be in recovery, but the country's commitment to transformation – and the results achieved in such a short time – put it on a clear trajectory upwards. The opportunity presented by Brexit can only accelerate Madrid's regeneration. And should Barcelona appeal more than Madrid, it's worth knowing that Catalonia enjoys 30% higher GDP growth than Spain as a whole and 1% more than the Eurozone average.
Coming next in our series on post-Brexit decision-making: Frankfurt – the new financial capital of Europe?