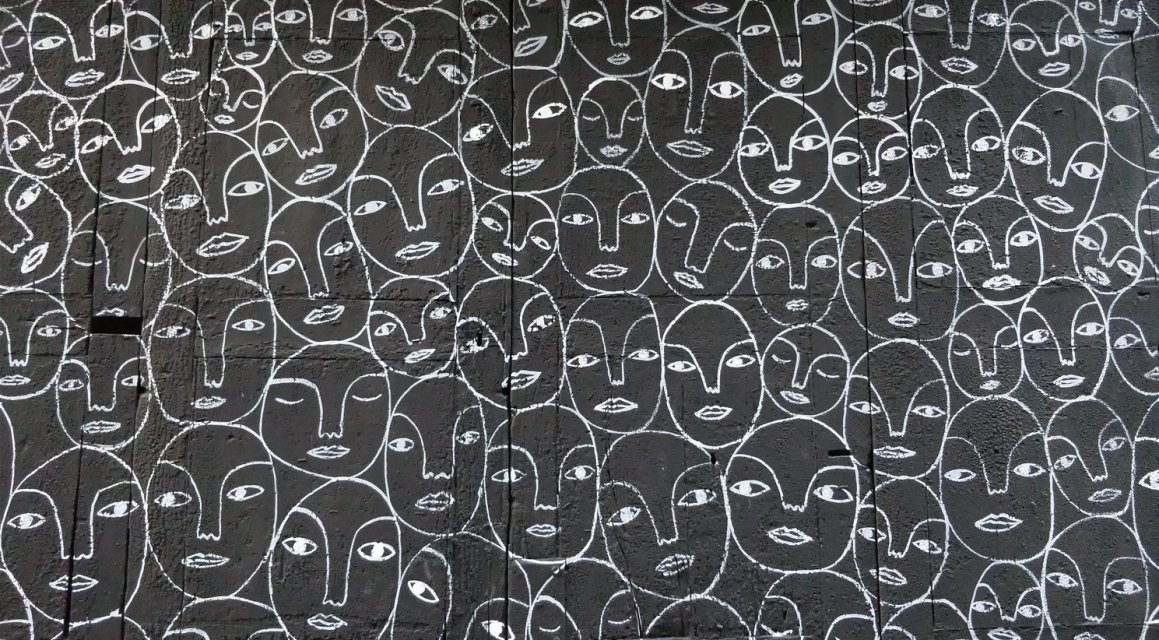 Constraints in conventional office space and the exciting growth of entrepreneurialism in Spain has seen curated coworking experiences spring up across the country.
The Spanish economy has embraced the trend towards social and sharing economies – collaboration and innovation have become new drivers of the business community and companies of all sizes are keen to take part in this change. Constraints in conventional office space and the exciting growth of entrepreneurialism in Spain since the Global Financial Crisis has seen curated coworking experiences spring up across the country. Not only are coworking centres helping the numbers of start-ups and SMEs but also informing the way that other offices are being designed and client requirements.
Is demand for coworking changing workplace design?
James Rankin, Research Manager at the Instant Group, a flexible workspace consultancy, said: "We estimate that there is about 1.5million sq ft of space within Madrid which is the largest market within Spain and the 14th largest globally for coworking space. Growth remains high for this kind of space, increasing across Spain by 25% since 2015.
"Alongside the increase in centre numbers, we have also seen a steady increase in coworking pricing over the last 5 years. This has been in part down to the quality of new centres opening alongside greater demand in the key cities of Madrid and Barcelona, which has been high. Unlike in other EU markets for this kind of space, the majority of the centres remain in the central business areas of Madrid and Barcelona meaning that prices seem high compared to other countries where there are more suburban workplaces, which are obviously cheaper."
Within Madrid, the majority of centres exist within the Centro and Salamanca areas of the city although a number are located along the main metro line leading north to the station. After the impact of the financial crash the Spanish economy as a whole is seeing impressive growth in the number of new workplaces. But with high prices for this type of space, there is still a large market for those looking for more cost-effective options. Reports indicate that many young entrepreneurs who we would traditionally expect to see in a flexible office environment are still using café shops or other public locations to work with the aim of minimising costs.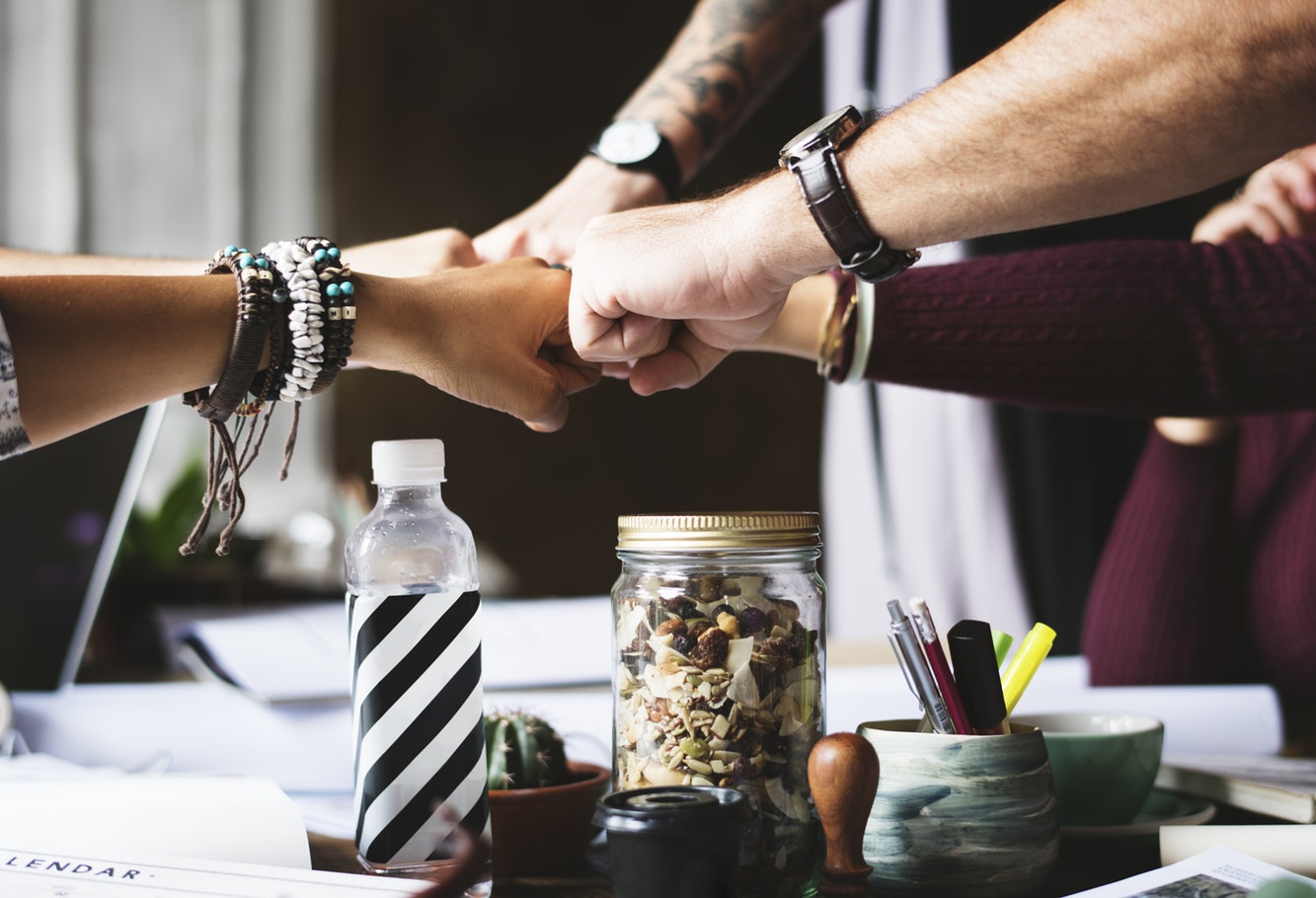 How has the workplace experience changed for clients?
Daniel Diaz-Garcia from the Corporate Solutions team at Knight Frank Madrid gives his own view on the offer from coworking centres in the city.
"The most important aspect is that they are flexible – contracts vary from one month to a few years, which better suits the time horizons of the modern business, enabling rapid growth (or contraction) as and when required. For corporates these spaces can work really well for project teams, or elements of the business that want to work autonomously, away from the shackles of 'the mothership'."
"They are Design led – the lead providers offer attractive workplaces in which your staff would actually choose to come together. Technology has created a much more mobile workforce with choices as to when and where to work. The benefits of getting a team together face-to-face still remain, but the challenge of doing so has become greater.
"For corporates, coworking spaces offer a modern working environment which they might like to create themselves, but can't justify until the next opportunity arises – this is often centred around the next office move, which could be years away."
"They are definitely hospitality focused – leading providers employ a customer-centric approach which breeds loyalty from member companies and makes members' staff feel great about their workplace. A win-win for the providers and their members' workforce. For any company, creating a better workplace experience for their talent is key to employee attraction and retention. Younger talent is often cited as not wanting to work in a 'traditional office'."
"And they are collaborative & entrepreneurial in culture – coworking operators create a strong sense of community among like-minded people. It's infectious. The sharing of communal facilities and amenities and the movement of people around the shared spaces facilitates serendipitous interactions. This is particularly valuable for startups looking for useful connections, but also corporates looking to embrace a more innovative culture and/or those who are specifically looking to work more closely alongside startups."
"Lastly the coworking centres in Madrid, for example, are supplemented by events and learning opportunities – most providers will lay on a programme of events that further promote interaction among the members and often provide a source of 'extra-curricular' learning. This serves to satisfy a natural curiosity, desire to learn and investment in self-improvement. For corporates, it serves to remove the 'blinkers' and encourage a broader perspective which is critical to fostering innovation."
Daniel cites "one of the best examples" as being WeWork, which has two important hubs (Castellana 43 and Castellana 77). Both are emblematic buildings in Madrid. Another example is Impact Hub. This coworking is more rural and is located in residential areas.
"Even Spanish Landlords are now acquiring coworking companies, demonstrating that coworking space is becoming an established feature of the real estate landscape and is another service, which the tenant will enjoy," explained Daniel.
There are around 400 coworking centres across Spain – a large number considering that the market is relatively young. But what is most exciting is the way that workspace is being created in unusual and energising spaces, and that there is still so much more demand for this type of space. This agile approach to workplace has made such an impression on the market and will continue to do so for a number of years.
With this in mind, we have picked some of our favourite spaces in Spain that shows the way work is changing in the country.
Felisa CoWork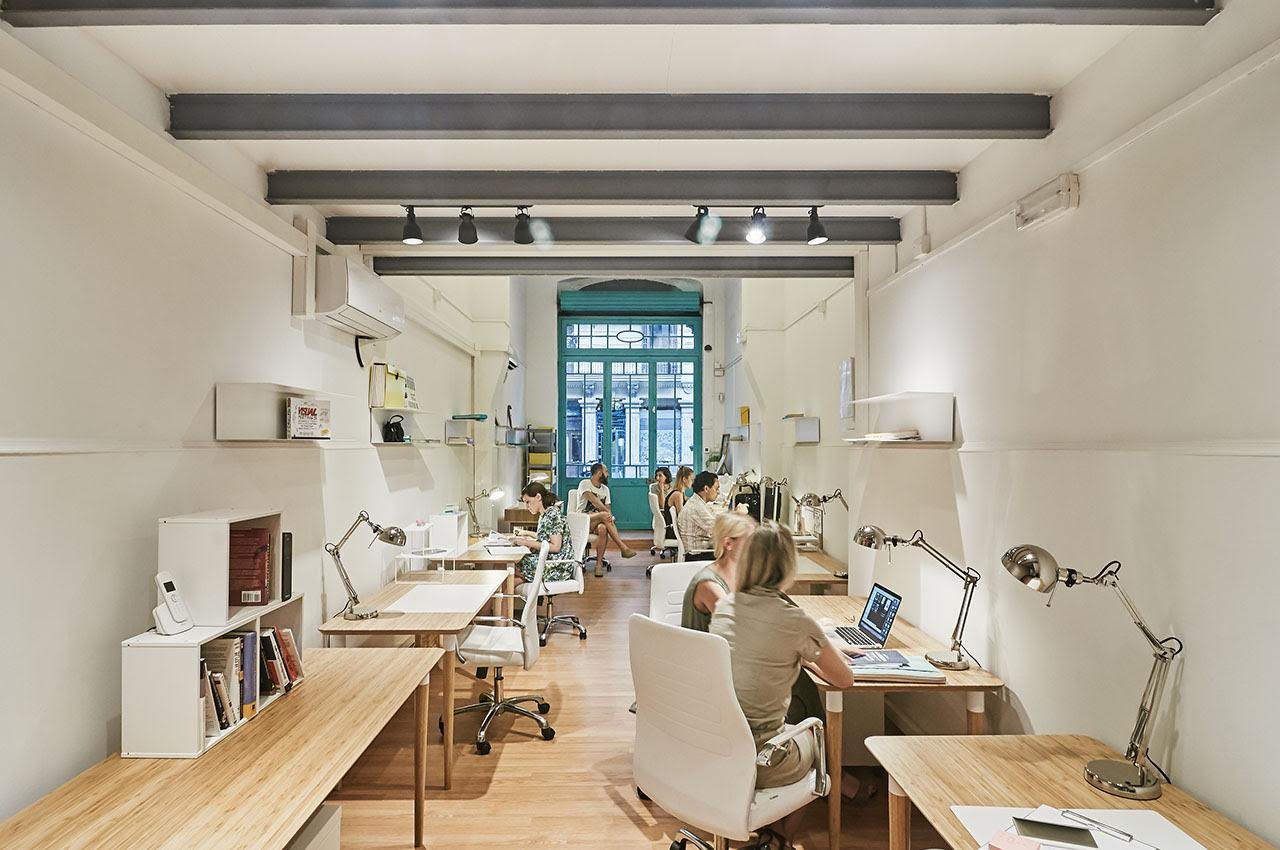 Click here to read about Felisa CoWork | Photograph © Felisa CoWork
Felisa CoWork is a space with a real focus on offering consultancy and coaching. The whole pitch for this space is founded on well-being, and helping the customer-base with advice and useful interactions. It positions itself as an alternative to working from home or renting office space – quite simply, it is somewhere in between.
House of Creatives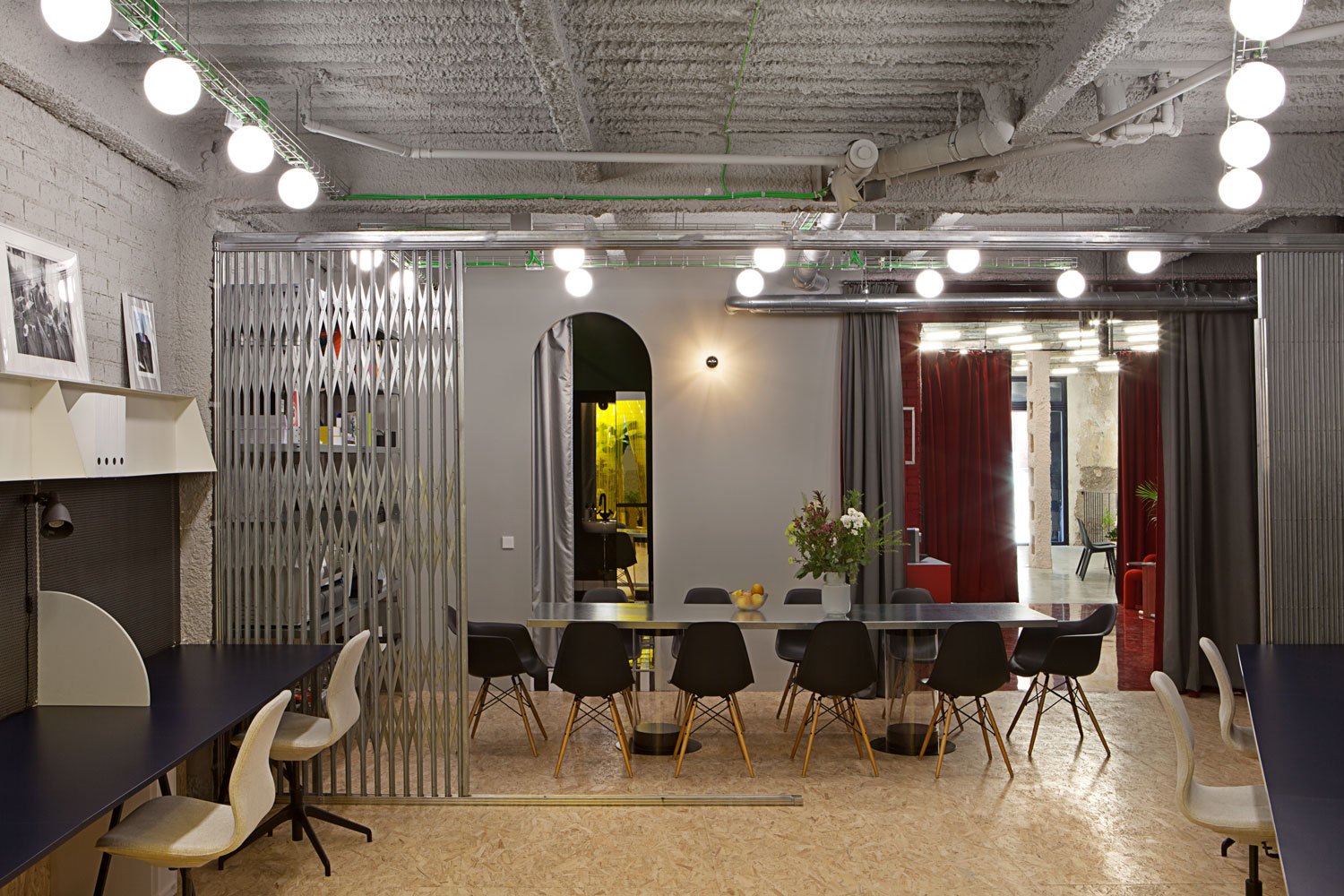 Click here to read about House of Creatives | Photograph © Asier Rua
This is an edgy space, obviously aimed at the creative industries, but beautifully integrating a creative gallery space with workspace and an events environment. For us, this shows a really nice approach to the destination workplace, basically, it gives you lots of reasons to show up for work every morning and engage with those people around you!
Espacio Nueva Carolina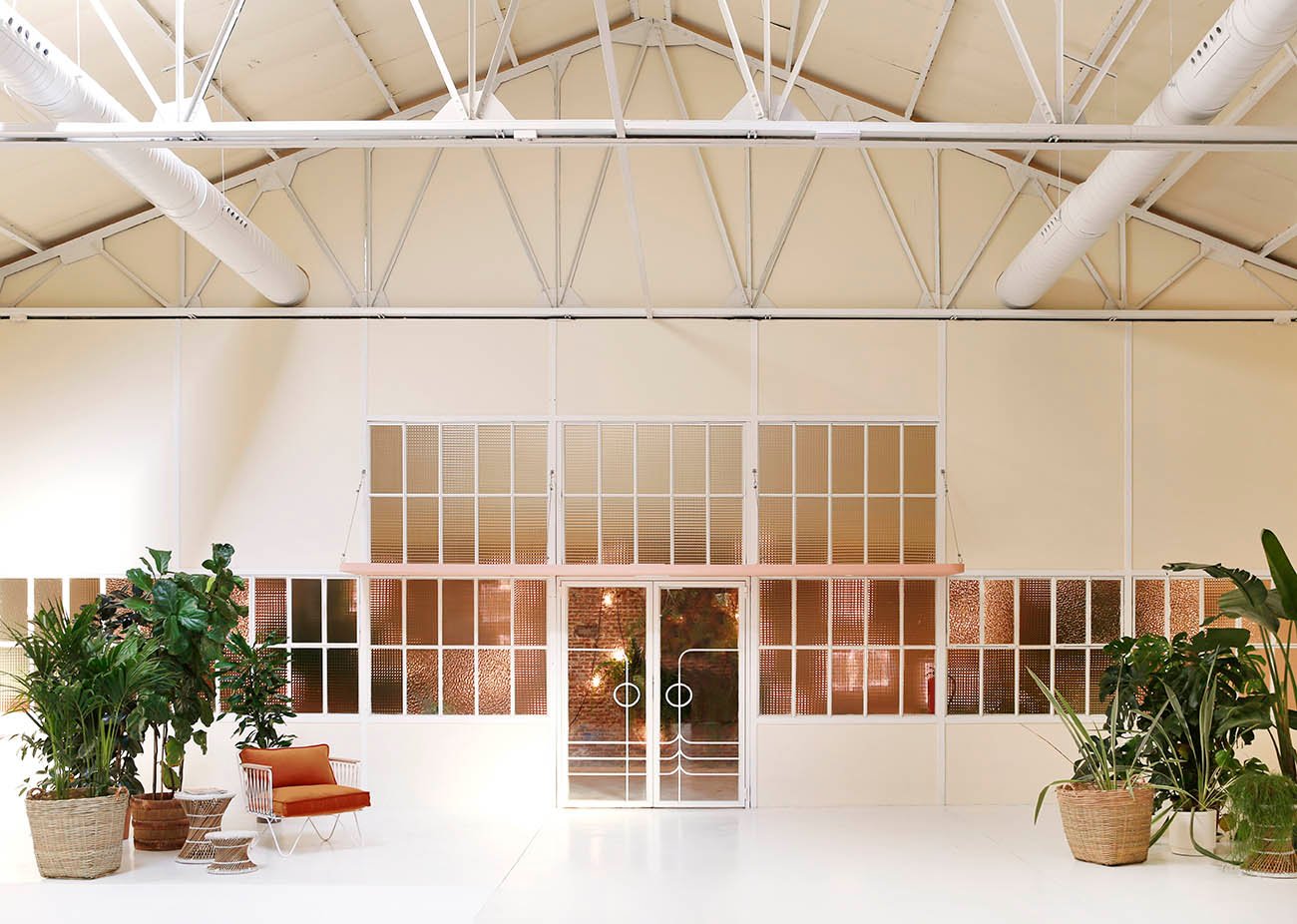 Click here to read about Espacio Nueva Carolina | Photograph © Antárctica Studio
This incredible art deco space is another departure from atypical workspace conventions – this is all about design in a very contemporary atmosphere, founded by owners who work in the creative industries (and occupied by them too!) and providing another blend of workplace and lifestyle.
Zamness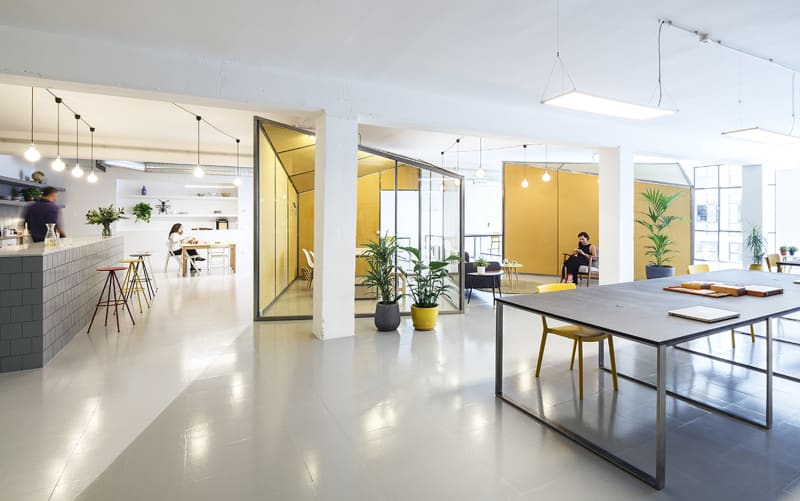 Click here to read about Zamness | Photograph © Marcela Grassi
Is another type of atmosphere entirely, with an emphasis on focus and concentration, this is another choice for workers who want to step up out of noisier, collaborative spaces. As we have written here, workers now want choice and a real variety of workspace. Zamness is another alternative. Although in true Barcelona style, it is only 5 minutes walk from the beach so provides a totally different type of attraction.
---
Unispace has worked on a number of coworking centres around the world including spaces in Germany, Australia and the United States so we feel we understand the drivers behind this new way of using space. What we love about the use of coworking centres in Spain is just how much the local culture has appropriated this form of space so that it incorporates local locations and culture.
We are a sociable people so we find that these spaces allow us to express ourselves but also to be effective with our working day. There has always been a balance in Spain between work and home life, something that coworking combines well - a good space allows us to enjoy life and work, to find balance. And, of course, all of this is enabled by good design and expression of the best design principles.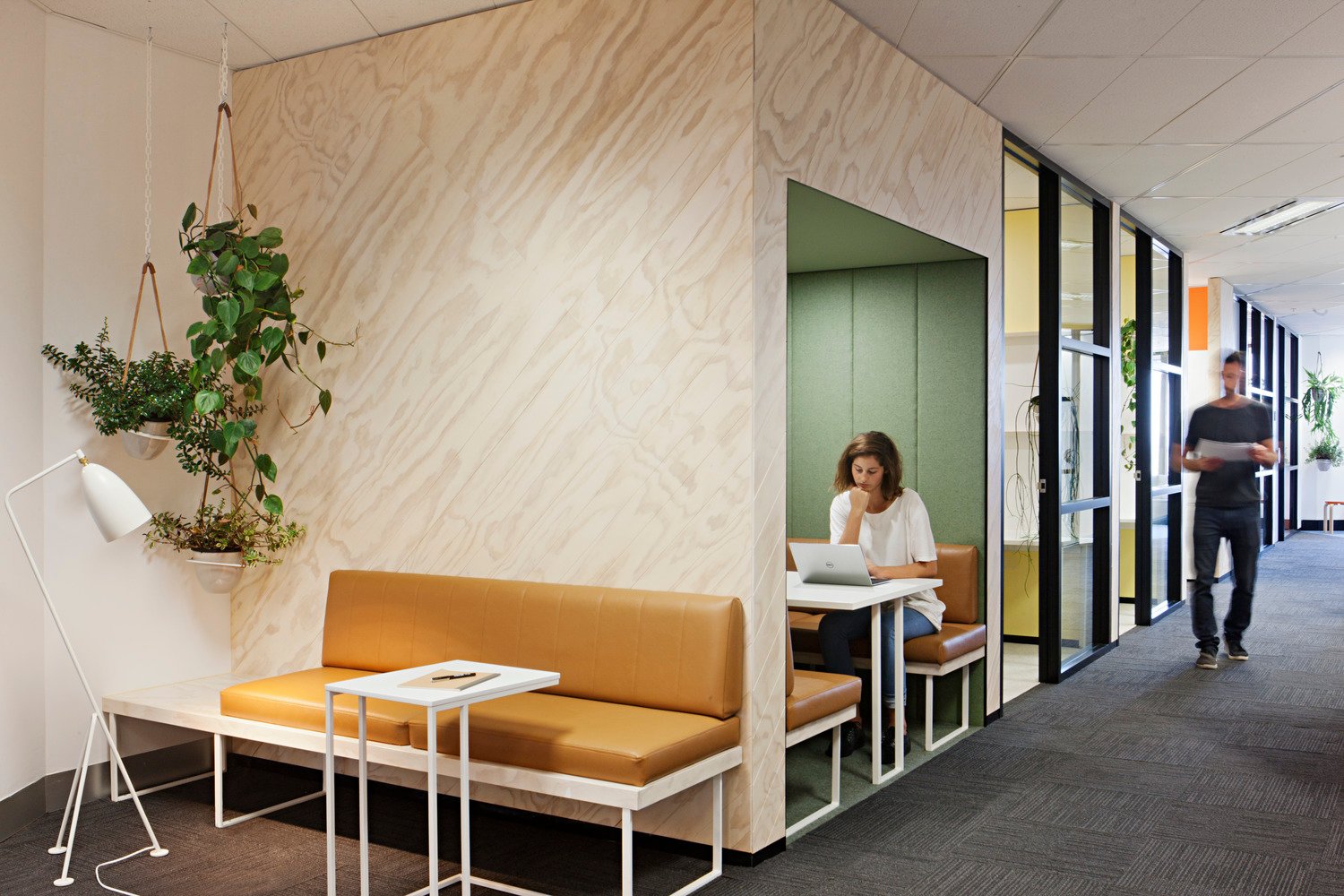 Mi casa es su casa! Nous Group by Unispace