Our people are at the heart of what we do which makes us passionate about nurturing teams and developing talent. We recently added brand new senior level positions to the Americas region that reflect our continued growth and renewed focus in cultivating a culture that allows our people, and clients to thrive.
Following our journey of substantial growth in the Americas over the last few years our team has again expanded, adding exciting new positions that will help us maintain this momentum. We are pleased to welcome:
Joyce Hynes-Butler as Regional Director, People & Culture
Hoss Ali-Khan as Regional Principal, Strategic Accounts
John DiBari as Chief Financial Officer, Americas
Tracy Lea Neff as Regional Director, Delivery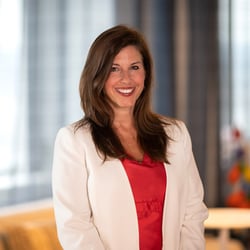 Joyce's role is a crucial one for the business which reflects our focus in advancing employee satisfaction, well-being and prosperity at our vibrant studios across the region. Prior to joining Unispace, Joyce Butler has held significant senior leadership roles most recently at Hasbro as Director of Talent Management.
Joyce said, "I am thrilled to be filling this new position in Unispace's Americas region. It means so much when a company shows that they care about their employees by structuring the best environment possible to allow them to work and live better. I look forward to applying my experience with leadership and organizational development and team effectiveness in my new role."
Hussain "Hoss" Ali-Khan based in our New York studio will lead the Statetgic Accounts team responsible for creating long term relationships with Unispace's most significant global clients.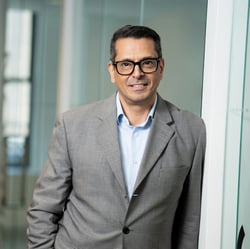 Prior to joining Unispace, Hoss served as a Global Alliance Director at CBRE, a commercial real estate and investment firm in New York City. In this role, he led global teams delivering corporate real estate services for international financial institutions. Known in the field as a high-integrity leader and innovator in strategy, sustainability, design and technology, Ali-Khan will bring his expertise in managing complex projects to his new position.
"Unispace is a leader in applying technology to the construction process - becoming a part of their global strategic accounts team is an exciting new opportunity," said Ali-Khan. "I look forward to bringing our methodology and productivity to our clients."
"Hoss has experience in a wide variety of innovative real estate management and consulting services," said Matt Lock, Managing Director, Client Partnerships at Unispace. "He is an expert in building teams focusing on accountability and talent to deliver superior value and exceptional client service. We look forward to having him in a leadership position to implement strategies that build on higher productivity and lower operating costs across our North American and Global Businesses."
Prior to joining Unispace, Tracy Lea Neff served as Director of U.S. Workplace Design and Construction at PricewaterhouseCoopers for nearly seven years. "It's an exciting time at Unispace," noted Neff. "I have worked with Unispace's teams for several years, and have seen firsthand the value of their unique methodology. I'm thrilled to be leading their delivery group into the next phase of growth in the Americas."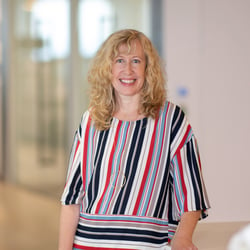 "We are thrilled to have Tracy and John joining our team. Tracy comes to us with a strong business and leadership acumen to manage our delivery group, including construction management, workplace design and strategic capital planning," said Ryan Caffyn-Parsons, Global Director, Delivery at Unispace. "Likewise, John's deep knowledge of financial planning and analysis will support our strategic growth plan and better ensure the company's continued success."
DiBari joins Unispace following his tenure as the Chief Financial Officer at Site Specific, a design build and construction company specializing in restoring and renovating New England's historic architecture.

"I look forward to applying my experience in finance to my new position at Unispace," said DiBari. "This feels like a perfect fit and I'm excited to apply all I've learned in my time overseeing a variety of financial activities to my work here in Boston and across the country."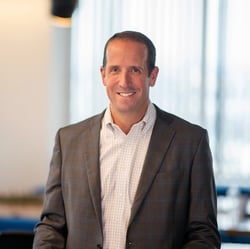 Our employee-centric approach aims to further increase employee engagement and efficiency, which will ultimately translate into greater employee retention and productivity. Our focus in people and culture will ensure our people are on board with our values and goals.
"As Unispace continues to grow across the Americas, we aim to extend that success to the way we operate internally," said Bob Chase, Managing Director, The Americas at Unispace."
Global CEO, Gareth Hales followed with, "Workplace engagement is fundamental to the success of any organization, and we recognize the importance of bringing on experienced leaders to fortify and develop our national team of high-performing and engaged team members."
If you are interested in a career with Unispace, please visit our Careers page for our current opportunities.