Evolving the client experience at Unispace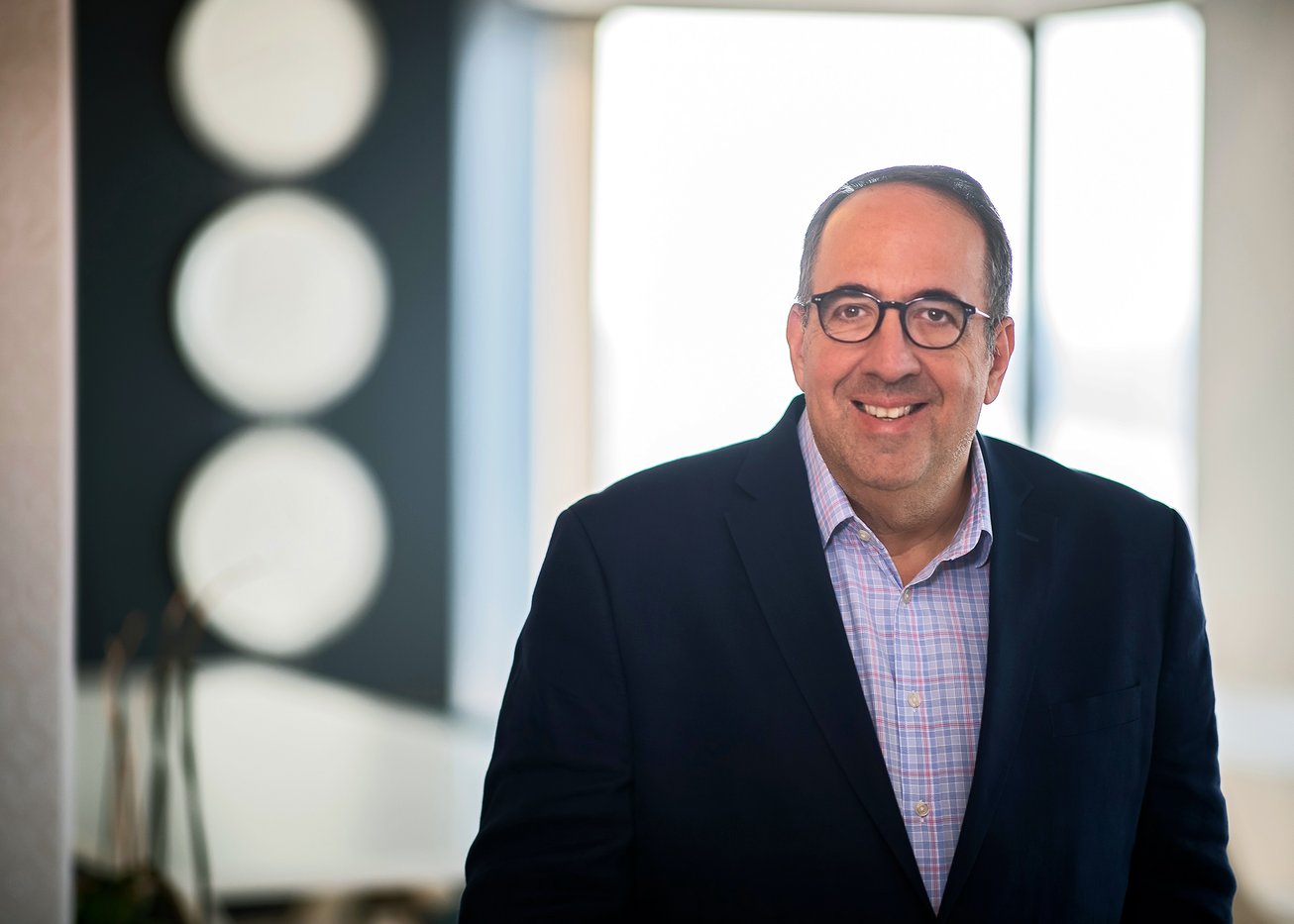 Michael Casolo, Chief Revenue Officer, has been with us five months now. It's certainly been an interesting start for him in a global role with various lockdowns around the world. We sat down with him (virtually) to find out what he's got planned for 2021, how we're evolving the client experience and how his team is growing.
It's probably been an unusual start coming into a role in the middle of a global pandemic. What have the first five months at Unispace been like?
Since September, I've been building on solid foundations and putting into place new frameworks to evolve the client experience.
It's definitely been both interesting and challenging. Of course, there have been intricacies with starting a new role during the pandemic, but these are obstacles that our clients are facing too. Navigating virtual and (covid-safe) face-to-face conversations has certainly highlighted the importance of great client relationships more than ever before.
How are you and the team supporting clients through the pandemic given many are at different stages of the return to work journey?
As a team, we're focused on creating a seamless end-to-end experience geared entirely to the needs of our clients around the world. While we're diverse in terms of our expertise, thinking and skills, we share a common commitment to building enduring partnerships and to being a valued partner to our clients at each stage of their RTW journey.
One thing our clients are telling us time and time again, is the difficulty of planning in unprecedented times. The way businesses are planning has changed and understandably there's a lot more caution. So, it's our job to guide them through that journey, providing them with 24/7 support on how to get through the short-term uncertainty of Covid-19 and be equipped for making decisions about their future needs.
One way that we are able to do this is with predictive analytic tools and integrated technology that provide real-time clarity and transparency. It's about empowering them with the data that enables internal decision-making with confidence and at speed.
What are clients looking for from their workplace?
Right now, people aren't sure what they need – more space, less space? Many businesses have their workforces working remotely, but that's not a long-term solution. Data tells us the office is here to stay but it's going to feel a different – and we know attendance will drop by up to 20% with people opting to work from home for classic 'head down' focus work.
They need robust, safe and future-proof workplace strategies to get their people back to the office. That's why many clients have been interested to see our work on the Propeller office, an evolutionary, strategy-led framework that businesses need to enable their employees to do their best work. It helps organisations arrive at the workplace of the future; a hybrid model blending the best of home and office work.
What are your plans for 2021?
Our main goal is helping our clients resolve their workplace challenges. So, this year is about developing the client partnerships team and evolving the client experience globally. We've become a strategic partner and advisor to today's ever-changing global brands; we've been revolutionising the creation of workplace for a decade now, but having data-driven workplace solutions has become an even more pressing need in the past 12 months.
Unispace has grown tremendously over the last decade. We have ambitious growth plans and we're on track to achieve them. This year we'll develop the right client profiles and expand into enterprise solutions, where our client understanding, genuine global connectivity and deep local knowledge means consistent levels of service everywhere.
How will this benefit our clients?
The new global economy means that businesses are looking to do things differently in the future. Once businesses are ready to return to work, they'll be looking for more efficient ways of working, and that's where they'll benefit from our data and insights.
Our predictive analytics, space and budget calculators and WorkReady survey can accurately assess your future space requirements as support you in planning relocations, consolidations, satellites/hubs, home working, work patterns, headcount changes as well as offer metrics around workplace behaviour, engagement and productivity.
Not only that, but by evolving the client experience we'll be working even more closely with our clients than ever before. Client's will benefit from our seamless and consistent global service and feel supported every step of the way, with our team acting as an extension of yours to develop tailored solutions for their workplace portfolios.
Your Client Partnerships team is growing and you're bringing on board people with a wealth of experience. Tell us about your latest recruits.
As we move into 2021, we're continuing to expand our world-class sales and operational team across all geographies – but with a particular focus on the Americas and Asia.

Most recently we've welcomed Bob Hackett as Client Partnerships Director, Americas, Philip Nye as Client Partnerships Director, EMEA and Emily Watkins as Regional Principal, Enterprise, Americas. Look for additional appointments in the coming months.

These strategic roles are vital in visioning the future of our business, streamlining our client relationships and growing our client base.
Any plans to bring on more talent?
Yes! We're recruiting globally for talented sales professionals. We see tremendous opportunity for our brand and our methodology, and we are looking for confident, customer-centric professionals who share our enthusiasm for the future.
Who are you looking for?
It's important for the team to build genuine client partnerships built on trust—without ego, across borders. To truly succeed in the team, you'll need a consultative and collaborative work style so you can partner with clients and connect with them and their needs. It's about active listening, knowledge sharing, and problem solving. That and the ability to thrive in a multidisciplinary, fast paced, global team; we want talent with fresh perspectives and people who are willing to get stuck in.
Aside from the pandemic creating some challenges for a new starter, how are you finding working for Unispace?
Unispace has an open, collaborative culture and a talented team with an unwavering focus on workplace. It's that true globally connectivity which makes us unique – functionally and culturally. While I have worked for some terrific global companies in the past, the level of collaboration across the regions is particularly strong at Unispace.
Personally, one of my favourite elements is working in a business with a high level of digital innovation – we're constantly revolutionising what's gone before. We don't settle for the mundane, which makes for an inspirational and exhilarating environment.
Unispace invests in its people and pushes them to continually learn, think fresh and approach everything with boundless energy. It means we work hard to make things happen. Core to our DNA is a passion for workplace that drives improvement and creates industry-leading insight.
Thanks Michael, we can't wait to see what your team can achieve in 2021.
Think you've got what it takes to join Michael's Client Partnerships team? Apply for a role today. Visit our careers page for more information.