As we continue our series exploring post-Brexit locations for global businesses, we find that London is more resilient than many analysts had anticipated – and may be as strong as ever. City real estate hasn't lost its appeal, and having a base in one of the world's most dynamic cities remains important to many global investors.
In April 2018, global property advisors Hodes Weill commented: "If [the day after the Brexit referendum] we were told that the London real estate market would top the global 'most invested' list for 2017, we would have been mighty skeptical." Yet Hodes Weill now suggests that investors in London property see Brexit as a blip, and expects the city to remain a top destination for institutional capital.
They claim that London remains the "deepest and most transparent market in Europe", seen as a "long-term safe haven" by Asian investors. Far from being overly reliant on its financial market, London has a "diversified economy with a strong technology element". The weaker pound, the English language and the imminent opening of CrossRail all add additional temptation – especially for employees, who see London as highly liveable.
According to London & Partners, London attracts more European HQs than any other city, not least because office hours overlap with those countries which, together, create 99% of global GDP. Plus, London offers one of Europe's most advantageous tax regimes alongside R&D tax credits and enterprise investment schemes.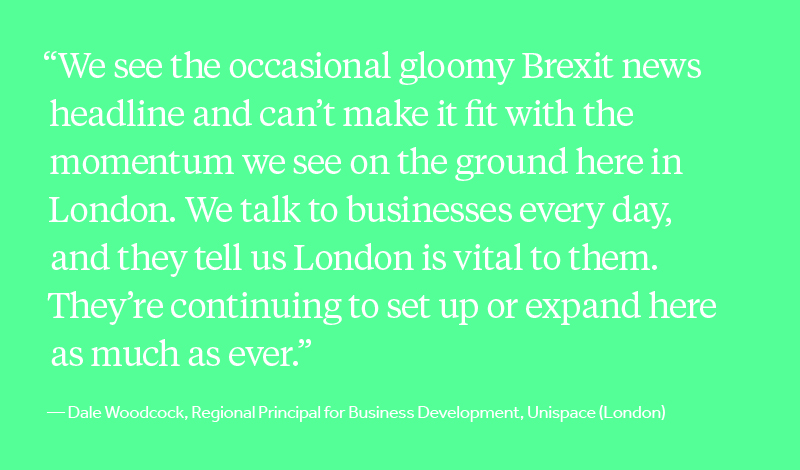 Despite some sensationalist headlines announcing the departure of some major firms (largely in financial services), the outlook remains positive. According to S&P Global markets, UK firms captured almost a third of the €18.7bn invested in EMEA businesses in Q2 2017. And BNP Paribas says that, in 2017, office investment volumes in Central London were 15% up on 2016, with overseas investors accounting for 81% of the total. British tech firms attracted more venture capital funding than any other European country in 2017." Even in financial services, 88% of respondents to a 2018 Lloyds Bank survey expect Britain to remain the most prominent European financial hub post-Brexit.
London commercial real estate
With new architecture spanning the London skyline, and flocks of tower cranes promising more to come, London's commercial property market shows few signs of Brexit gloom. According to the FT in September 2017, London's most iconic buildings are earning record rents and property agents are celebrating once-in-a-lifetime deals: "Fears of a slump have been replaced by the exhilaration of a dealmaking frenzy." Knight Franks' London 2018 report suggests that over 2m sq ft of office space was under construction in the city at the close of 2017; the International Quarter (Europe's largest urban development) is likely to deliver 4m sq ft, with Battersea Power Station set to add a further 1.25m sq ft.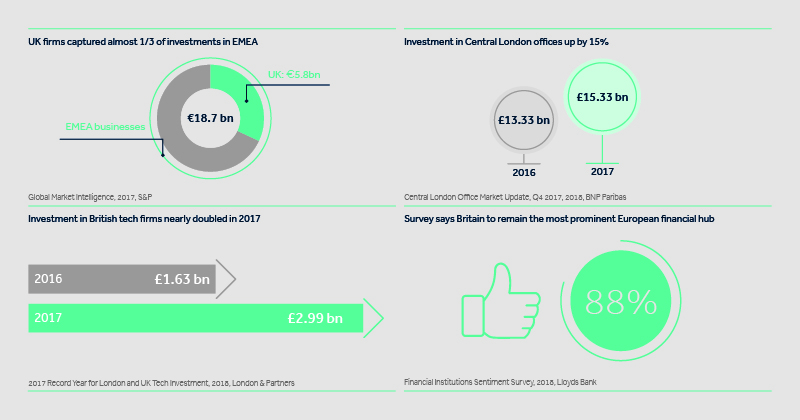 Our clients are investing in London
Since the Brexit referendum, Unispace has had the privilege of designing and delivering a host of London headquarters projects for our clients – from Deliveroo to BLME, Arab Banking Corporation and COTY. These global businesses are not only investing in London but ensuring that their workplaces reflect their longer-term commitment to London, regardless of Brexit.
For Deliveroo in Cannon Street, we created a bright, flexible 50,000 sq ft workspace which maintains their start-up culture while encouraging collaboration across teams and spaces.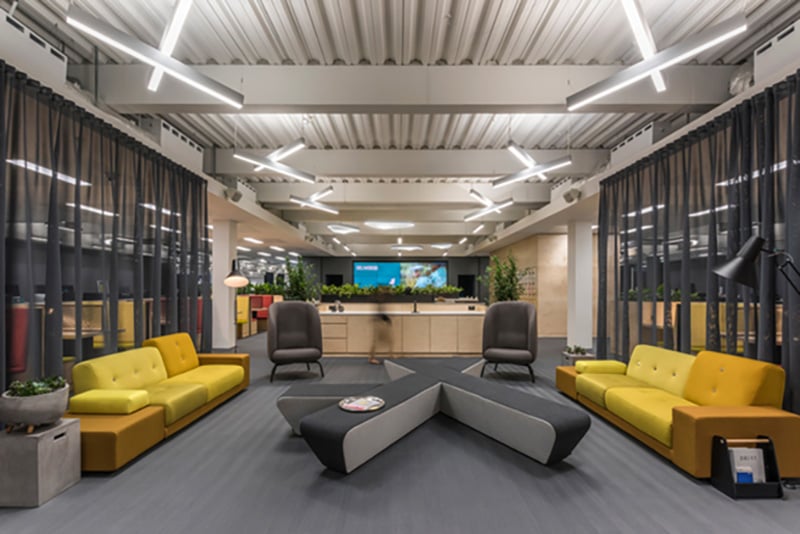 London's resilience in the face of Brexit
Britain's capital city has an extraordinary history of survival and regeneration – from the Great Plague, which killed almost a quarter of the population in just 18 months, to the Great Fire of London (which followed immediately afterwards and consumed almost 9 in 10 homes) to the Blitz, when over 18,000 tons of bombs fell on London in just 8 weeks. "Resilience is surely London's greatest asset, and there is every reason to believe that the city will continue to boom beyond Brexit," said Unispace's Dale Woodcock
Beyond London, beyond Brexit
If London isn't right for your business, the regions around Britain are also thriving. Besides London, we have studios in Edinburgh, Manchester and Aberdeen. Birmingham is booming, for example, and we've just completed a project there for Hogan Lovells, to help accommodate business growth and their expanding workforce. Why not talk to us about the investment profiles of the regions and how we can help you get established there?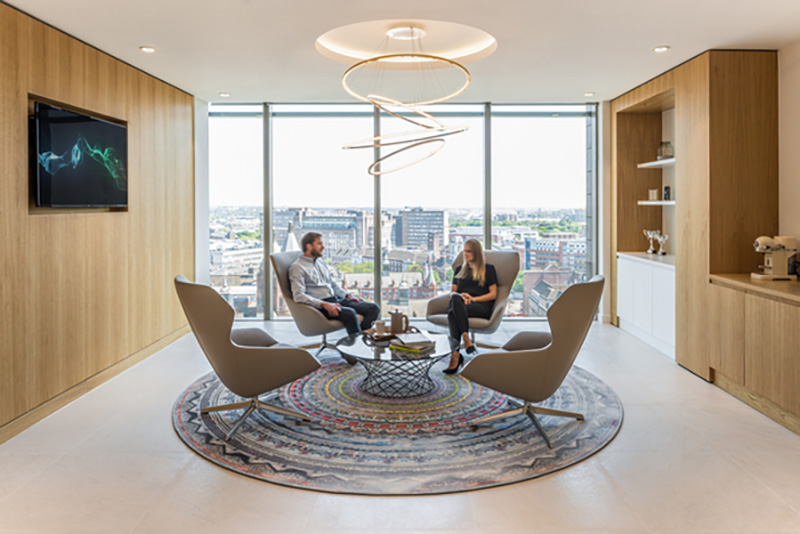 Coming next in our series on post-Brexit decision-making: Emanuel Macron wants France to be the 'start-up nation' – so can Paris deliver for global businesses seeking a European headquarters?