Every workplace needs to cater to a wide range of job descriptions, while at the same time supporting the business's overarching goals and its culture and values.
But how does this work when an organisation needs to house multiple brands within the same physical space?
From advertising holding companies through to FMCG manufacturers, multi-brand workplaces come into being for many reasons. A parent company looking to slim down a bloated real-estate portfolio. A recent M&A bringing a new brand, or several new brands, under the corporate umbrella. A successful R&D venture resulting in a new product to take to market.
These individual brands may be targeting different markets and audiences with totally different products or services, delivered by employees that work in fundamentally different ways. Conversely, the brands may be in active competition with one another.
That's why building a multi-brand workplace requires careful consideration – to establish how the environment can successfully accommodate multiple sets of business goals, working habits and cultural norms, without causing disharmony or, worse, a loss of brand identity leading to lower staff engagement levels. Ultimately, while you may have the overarching parent company objectives top of mind, the employees themselves will be thinking about their own brand and their role in making it a success. They need a workplace that makes them feel important and valued.
Looking the part
Reflecting the visual identity of your brands within the design of the workplace itself will go a long way towards making employees feel at home.
COTY has a portfolio of more than 77 brands including Calvin Klein, Rimmel, Chloe and Marc Jacobs. Its new London HQ draws on the key elements of these beauty products: fragrance, colour cosmetics and hair care. Visual connections to its brands are ever-present throughout the workplace – for example, the detailing, faceting, accent metals and glass evoke a sense of being surrounded by perfume bottles. Graphic elements, bespoke display areas for products as well as artistic installations all help to convey COTY's business, ethos and culture.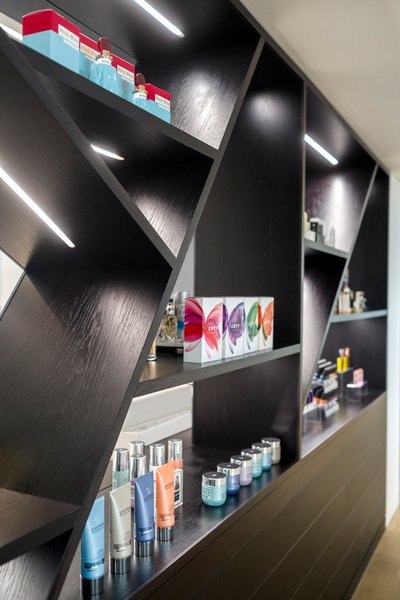 Another good example is global cosmetics brand Group Clarins' new Australian headquarters, which is inspired by the application of cosmetics, with the heritage building's exposed brick walls acting aswith a clean minimalist overlay acting as a canvas for decorative layers of colour, pattern and texture as well as references to each brand.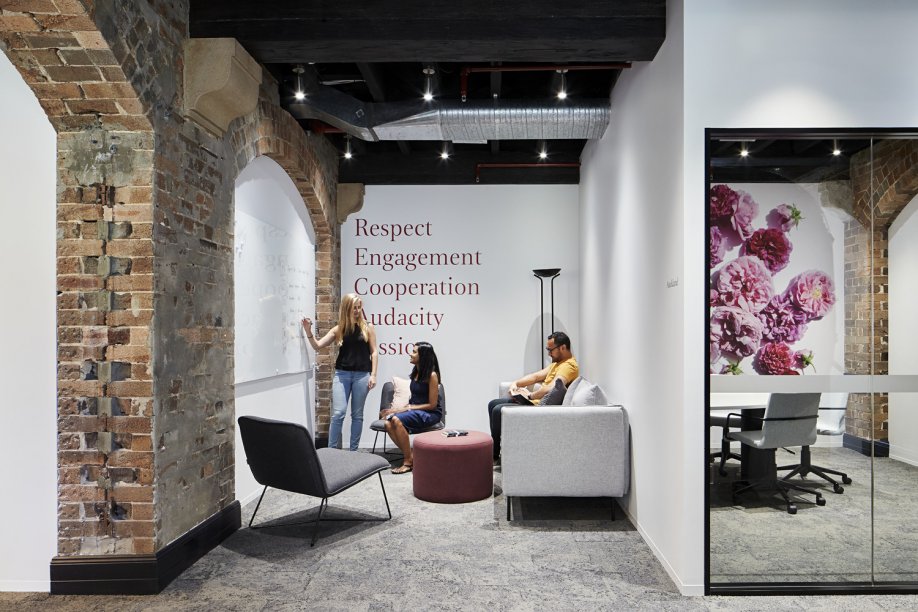 Open spaces and cross-brand unity
Alongside visual signifiers, the layout of Group Clarins' new space is specifically designed to foster collaboration across different brands, drawing managers out of their offices to an open plan environment to sit among their teams, as well as creating a bespoke training floor for all employees which features built-for purpose product showcases and onsite training rooms.
Leading bottler and distributor Coca-Cola Amatil has also invested in its physical environment to bring people together more easily. With more informal spaces to meet, and a single staircase linking teams on each floor, its new workplace is much better-utilised and people can more easily schedule ad-hoc catch-ups and formal meetings.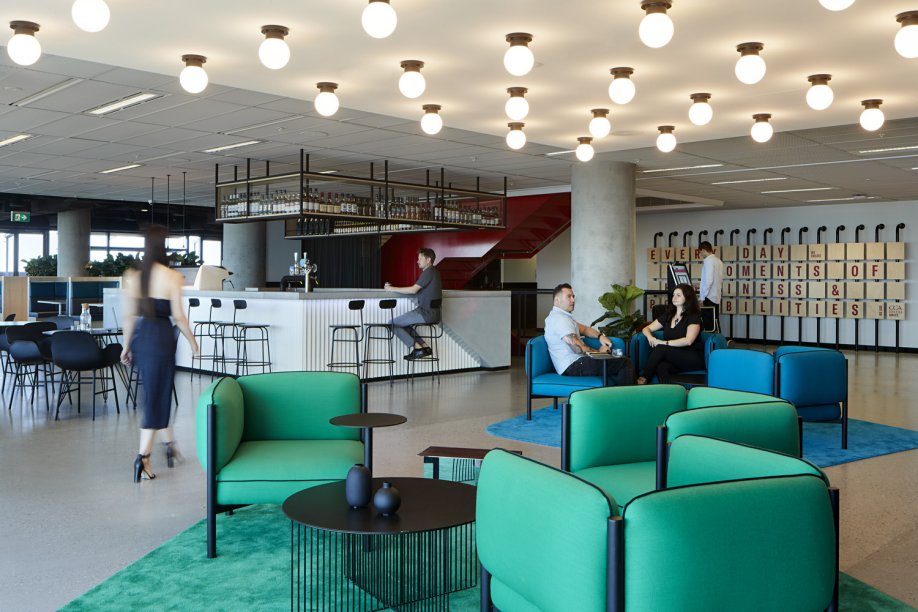 Furthermore, in a nod to the rich heritage of the business, Coca-Cola Amatil's dedicated client floor is illuminated by the iconic Kings Cross Coca-Cola sign in Sydney. This type of visual cue helps foster cross-band unity and create a sense of shared purpose amongst disparate teams, and is particularly important post-M&A when a brand is being amalgamated into the acquiring company's organisation. The brand may not exist going forwards, but its history can still be celebrated through the workplace itself.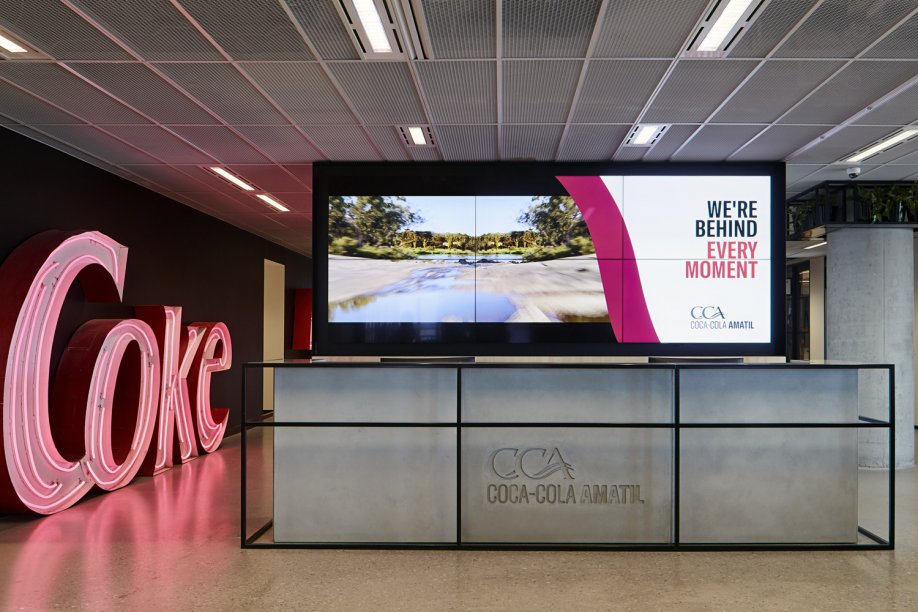 Plan your workplace carefully… and involve your teams
World-leading winemakers Pernod Ricard recently transitioned from a traditional workplace – split over three levels and more than 50 separate offices – to an open and flexible environment that better embodies its culture and empowers its people. Such a break with the past required careful planning and an extensive change management program. Not only did we undertake studies to examine the business case around 'stay or go', but we delivered a transit impact report, held leadership workshops and conducted a comprehensive staff survey to give Pernod Ricard a framework for bringing staff along on the journey.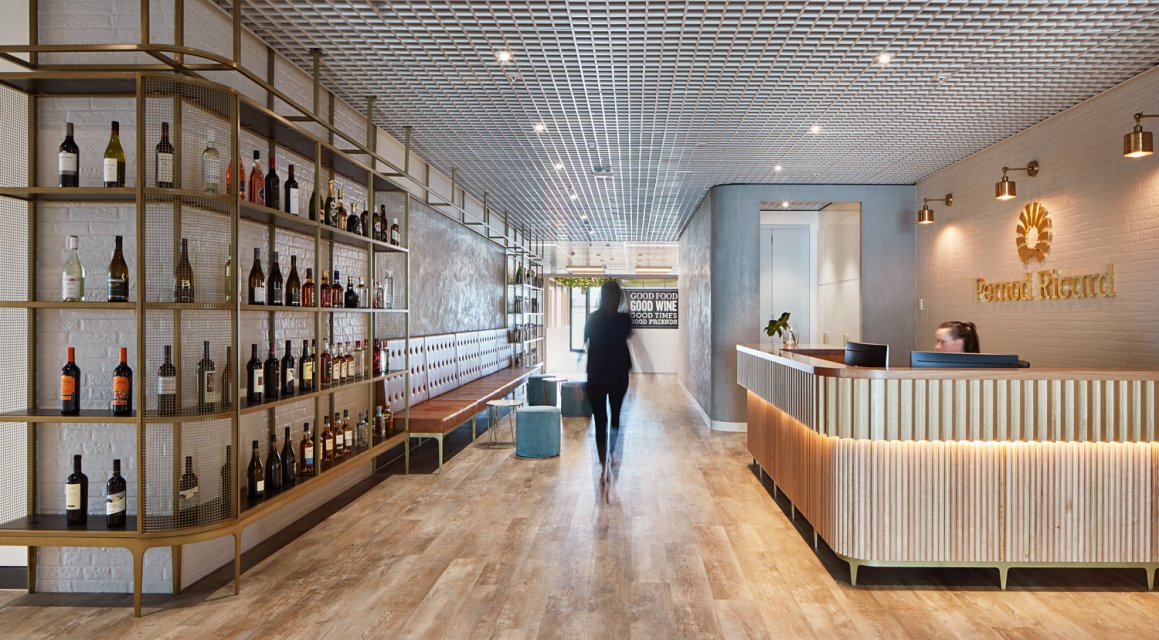 It's increasingly common for multi-brand businesses, particularly post-M&A, to adopt this approach, moving location and building the combined organisation within a new, bespoke environment. Whatever your strategy, it's important to audit the workstyles of all brands, so that a multi-brand workplace can be tailored to suit all employees and engender a set of cultural norms and values – clearly defined from the outset – that everyone can buy into.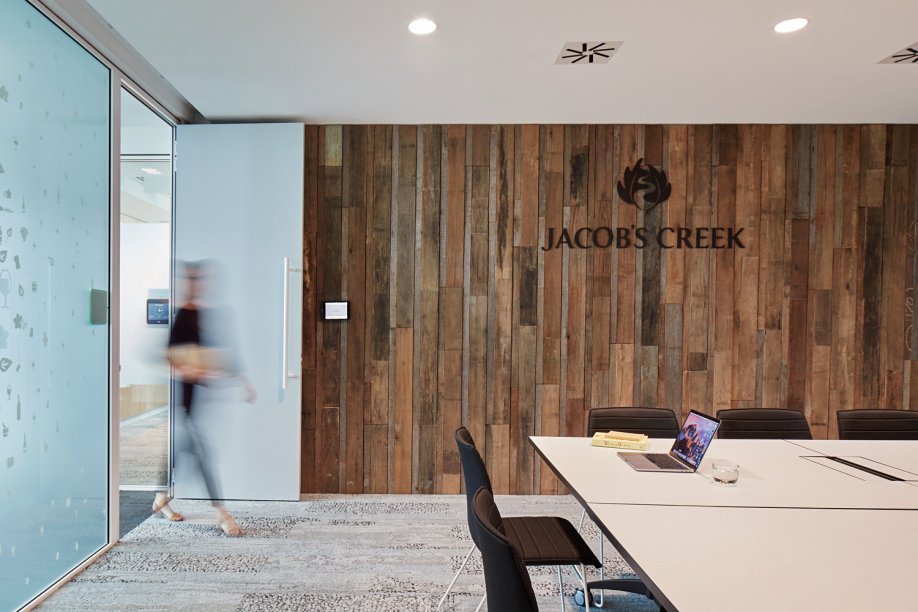 Adapting workplaces to meet the needs of multi-brand businesses isn't easy and requires careful thought, however these recent projects show it's possible to arrive at a unified, harmonious and convivial workplace in which all brands – and the people behind them – are able to thrive.
Avoid the perils of a cultural divide - download our guide "Mergers and Acquisitions in Focus" to find out how to successfully merge multiple brands and cultures in the workplace.